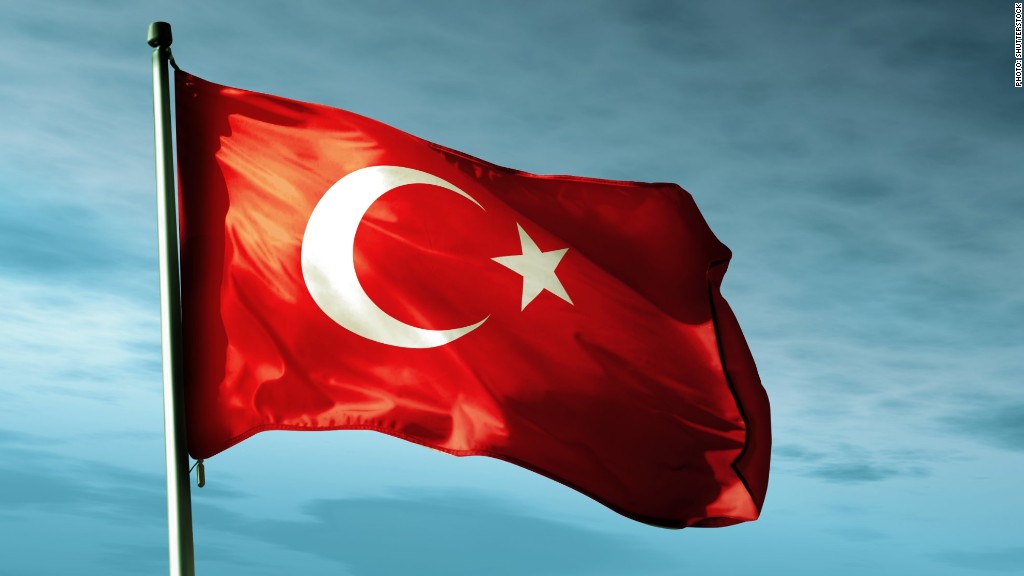 A spreading corruption crisis has slammed economic confidence in Turkey, sending the nation's currency to a record low and stocks plunging.
The lira hit an all-time low against the dollar Friday. The key index for stocks on Turkey's main exchange, the Borsa Istanbul National 100, has slumped 6.2% this week and is down more than 18% this year.
Related: Latest on Turkey's corruption probe
A wide-ranging probe into corrupt practices has damaged the government of Prime Minister Recep Tayyip Erdogan and continues to spook investors.
The crisis intensified this week as three ministers stood down and one, Urbanization and Environment Minister Erdogan Bayraktar, called on the country's leader to follow suit.
The ministers resigned Wednesday after their sons were detained in a roundup that included the head of a public bank, several bureaucrats and high-profile businessmen.
The detentions came after a two-year investigation by the Istanbul Prosecutor's Office into allegations of corruption, including money laundering, gold smuggling and bribery.
Prime Minister Erdogan reshuffled his cabinet, but the moves failed to restore investor confidence in the Turkish economy.
On Friday, the Turkish military said it would stay out of the crisis. In a statement posted on its website, the country's armed forces said it "does not want to, in any way, be a part of political discussions."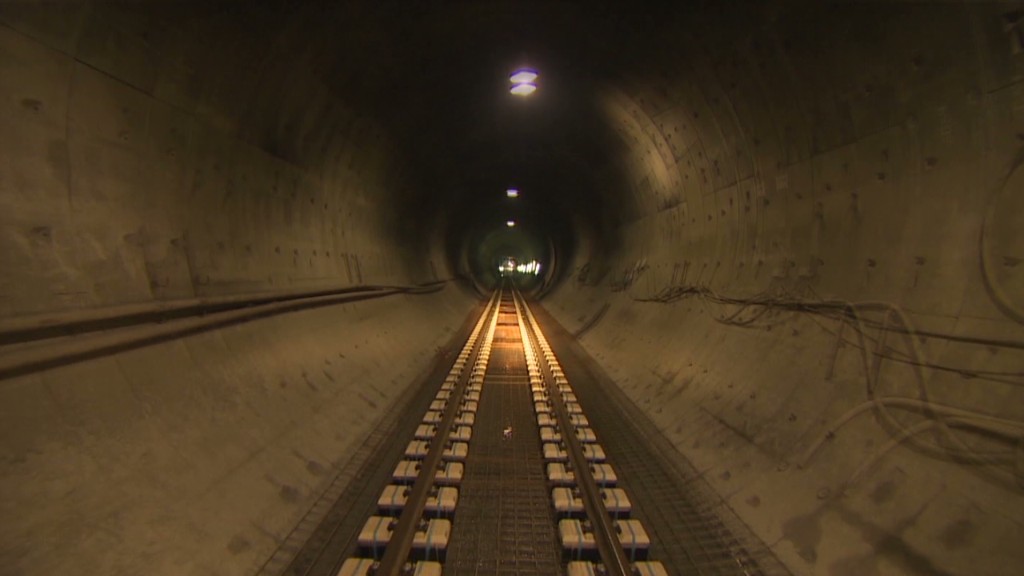 It's more pain for an economy that has suffered significant bouts of market turbulence in 2013.
Anti-government protests sparked a sharp sell off in Turkish stocks in June, as demonstrators accused Erdogan of creeping authoritarianism and demanded his resignation.