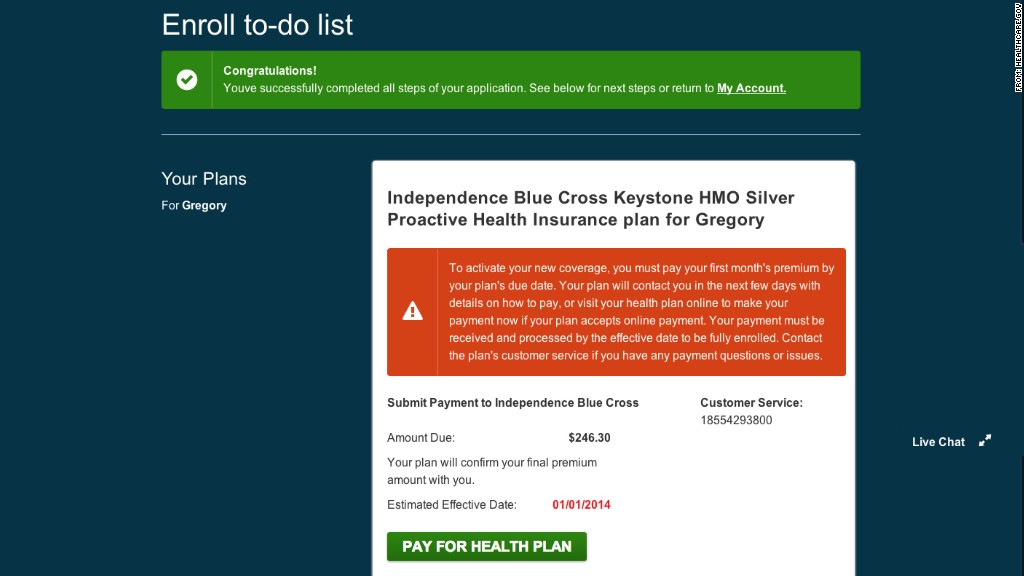 Planning to use your new Obamacare insurance benefits early in the new year? If you don't have your brand spanking new ID card, you'd better bring along your wallet.
Insurers and health care providers are bracing for some chaos at the start of 2014 when the newly insured begin to use their Obamacare health coverage.
Because of the repeated, last-minute deadline extensions, some applicants' enrollments may be incomplete in insurers' systems on Jan. 1.
This is particularly true of those who wait until after the first of the year to pay. Many insurers are giving consumers until Jan. 10 to send in their first payment and will make benefits retroactive to Jan. 1. But coverage will not actually take effect until the payment is processed.
There could also be errors in the files being transmitted by Obamacare exchanges to insurers.
"There's no question, it's a little bit complicated," said Susan Millerick, an Aetna spokeswoman. "There could be a gap, which is regrettable, but at this point unavoidable."
Here's how it will work in many cases: If you go to the pharmacy or doctor before you've made your first payment to your insurer, you may have to shell out the entire amount upfront and then file for reimbursement.
If you have paid but there's a problem with your coverage, you may have to spend time with the insurer's customer service line. The federal exchange, healthcare.gov, is also staffing its call center around the clock to handle calls from consumers who encounter problems when they try to use their new coverage.
Insurers say they will be flexible, and many insurers have beefed up their call center staffs.
Share your story: Are you signing up for Obamacare?
Before they seek care, consumers should make sure they have their ID card in hand, insurers and Obama administration officials say. Once applicants' payments are processed, most insurers will allow them to print a temporary card from the company website so they don't have to wait several days for it to arrive in the mail. If that's not possible, patients can ask providers to call insurers to verify coverage.
Some providers may be willing to bill the insurer before collecting payment from the patient, said Rick Yearry, chief external affairs officer for Montana Health Co-Op, an insurer.
Newly insured Obamacare patients visiting UnityPoint Health Jones Regional Medical Center in Iowa will not be asked to pay in full upfront, said Eric Briesemeister, the hospital's chief executive. The hospital will inform them of their financial responsibility should the insurance not go through, but it will wait for coverage to be set up before billing.
At the clinic associated with the medical center, schedulers might ask patients to wait until their coverage is in effect. But it will also see consumers regardless and bill later.
"We would go ahead and take care of them," Briesemeister said.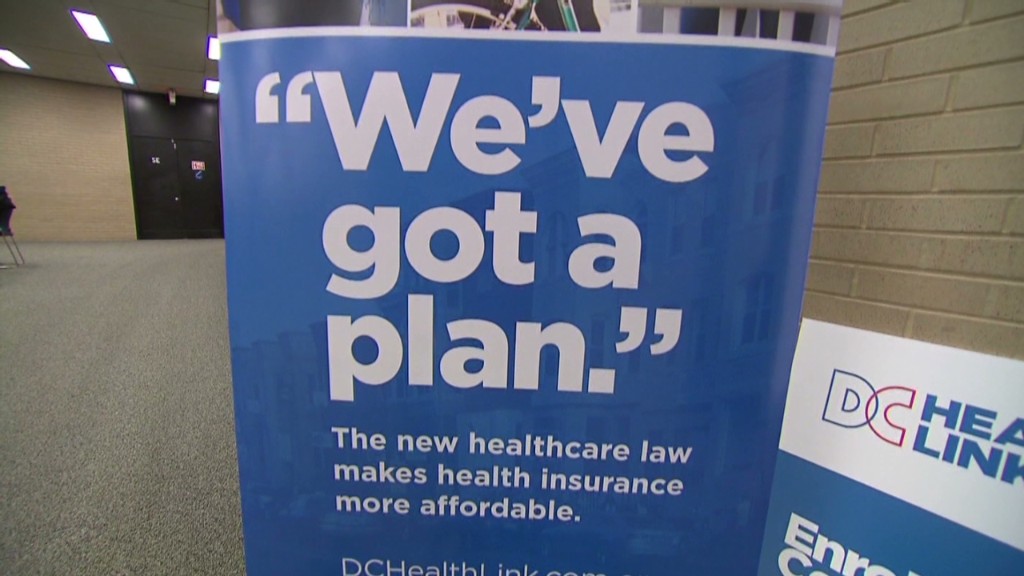 Pharmacies are also preparing for handling patients whose coverage is in question.
They have had more recent experience with these types of problems. When Medicare's prescription drug coverage was implemented in 2006, there were many seniors left in limbo. The federal government told pharmacies to fill the prescriptions and it would catch up on the paperwork later, said Michael Leavitt, who was health and human services secretary at the time.
Walgreens (WAG) is working with both insurers and customers to minimize problems at the pharmacy counter. The company is asking insurers to send nightly updates of its enrollment files so it can locate customer ID numbers of customers, while asking customers to try to get their ID numbers from their insurers before coming in.
But for customers whose ID numbers can't be found, the pharmacy giant says it will fill up to a 30-day supply of traditional brand or generic medicine as long as the person can show proof of enrollment. Walgreens could find itself on the hook by doing this, but hopes it will be reimbursed by the insurer once the customer's paperwork is settled.
"We understand the challenges this presents to certain people," said Kermit Crawford, president of the pharmacy, health and wellness division at Walgreens, which has 8,100 locations in all 50 states. "Helping insured Americans during the transition period is not only good for us, but good for our patients."
CVS (CVS) announced it will also provide short-term medications to folks with proof of enrollment.
Of course, some newly insured will have to shell out large sums when they visit the doctor or pharmacist even if their insurance is in order. That's because many Obamacare plans, like many insurance policies, have large deductibles that must be met before insurance kicks in. Consumers should make sure they know their obligations and the doctors and pharmacists in their network before they seek care.