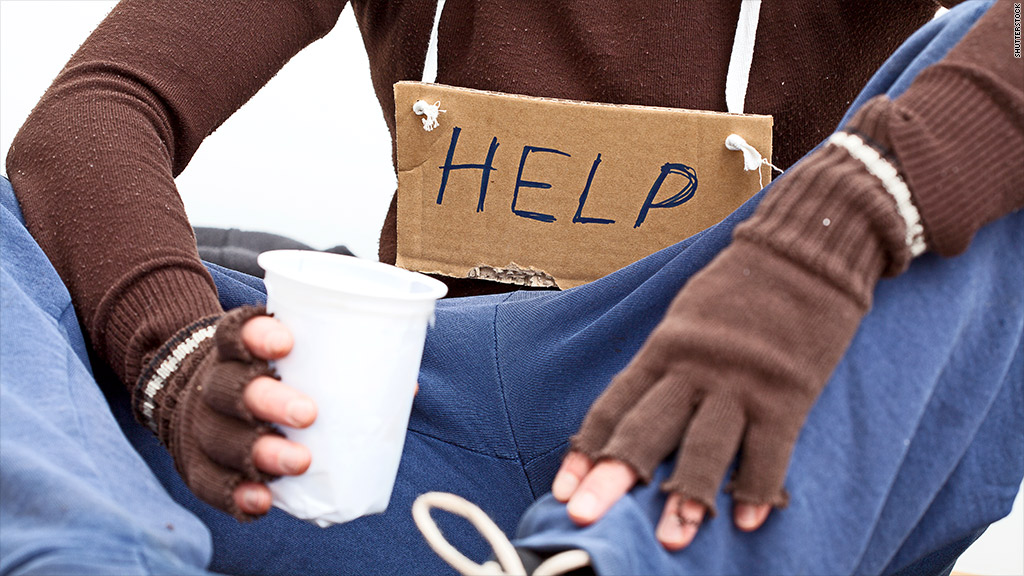 As the number of homeless college students grows, schools, aid organizations and advocates from across the country are taking steps to help.
Getting into college itself can be a major challenge for homeless teens. And even if they're determined, resourceful or lucky enough to receive the financial aid or scholarship money that makes attending college possible, new struggles often arise.
While they may live in dorms for the majority of the school year, some students have nowhere to go during breaks and are forced to pay fees to stay on campus -- which can be difficult or impossible to afford. Some of these students are too embarrassed to ask for help, while others are turned down when they ask to remain on campus, leading them to sleep outside, on friends' sofas or in shelters.
The issue has come into the spotlight recently: New legislation seeking to assist homeless college students was introduced last month, and a petition started by a student urging her college to allow homeless students to stay on campus during breaks has garnered more than 100,000 signatures.
After our recent article ran about this issue, CNNMoney received more than 60 emails from readers sharing their own stories of being homeless at college or asking how they can help.
Related: Homeless college students seek shelter during breaks
Here are some of the efforts being made.
Colleges and students step up: Kennesaw State in Georgia created a CARE Center this May, which helps students with needs like jobs, shelter and food. The school also hosts Homelessness Awareness Week, where students sleep outside for a night and can attend a full-day conference to learn more about the issue.
"Homelessness is affecting college students across the nation; yet it remains an underserved and/or unrecognized population," Kennesaw said in a statement. "KSU aspires to be a leader for social justice and change by eradicating homelessness on its campus."
After a survey of students two years ago revealed that nearly 7% had experienced or were currently experiencing homelessness while enrolled, the Community College of Denver decided to take action. It designated a housing expert in its student life department who helps homeless students with housing needs, and has established a food pantry and an emergency fund for those in need.
Related: Pay $2,000 to be homeless
Meanwhile, West Virginia University launched a food bank in 2010 called "the Rack," for homeless or financially struggling students.
"[It] went from a wire shelf with canned goods to a full-blown food bank with six freezers, as well as meat distribution days and much more," said alumni Ben Dotson, who helped start the program. "My best friend could barely cover the costs of college and if it wasn't for the Rack and that his fast food job allowed him to take home extra food I do not think he would have been able to make it."
Aquinas College, in Grand Rapids, Mich., is currently looking into ways it can help homeless students who don't have anywhere to go during breaks. This became a priority after Jessie McCormick, a homeless senior, launched a Change.org petition urging the school to do more to help homeless students like her.
Some are more entrepreneurial in their quest to help.
Aris Nance, a 23-year-old student at Dakota State University in Madison, S.D., who was homeless himself until a couple months ago, just launched a nonprofit called Sheo (Someone Helps Everyone) that creates survival kits for the homeless.
The kits include basics like a toothbrush, first-aid supplies, a list of emergency contacts and clean t-shirts. Nance wants to partner with schools and homeless organizations to provide them for free. But first he needs the funding to create the kits -- so far he has only done a few.
"I just gave two kits to [college students] I know who are going to be stuck on campus during Christmas break," said Nance.
Related: Student homelessness hits record high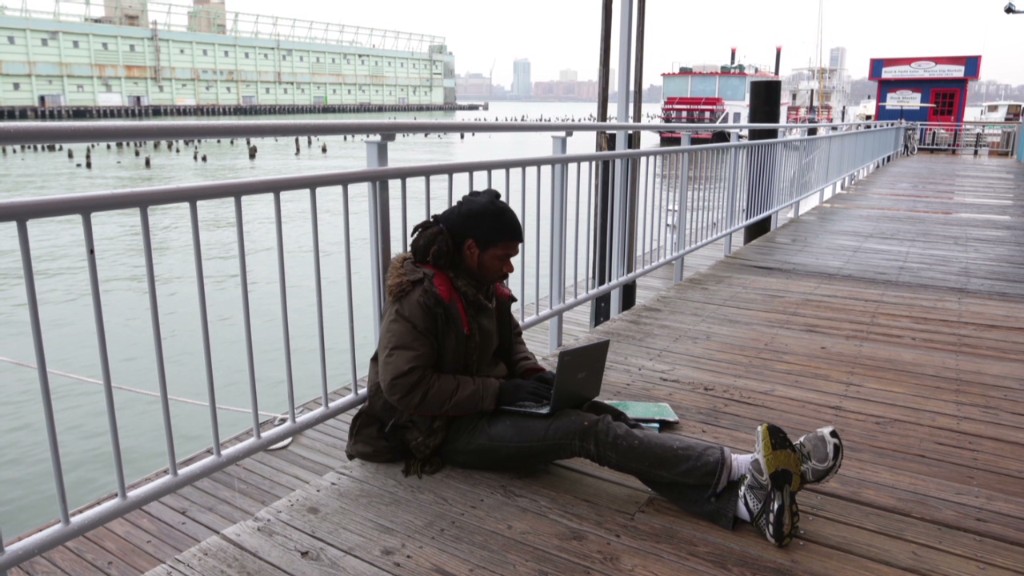 How you can help: The National Association for the Education of Homeless Children and Youth offers a scholarship program that helps students with college costs and housing. It also has a higher education initiative that is urging colleges to change their policies to assist homeless students. Anyone who wants to support these efforts can donate money directly to NAEHCY.
Various organizations, like the Los Angeles Youth Network, also help runaway and homeless young adults apply for college and secure scholarships and financial aid.
The National Law Center on Homelessness & Poverty, meanwhile, has a program called Project Learn that gets involved even earlier on. It ensures, for instance, that K-12 students are granted rights like free meals and transportation to and from school -- giving them a better chance of making it to college.
The National Law Center also works with homeless college students who feel their schools violated their rights. Donations can be made directly to the organization here.
If you want to help out locally, you can contact your state homeless education coordinator. Find the coordinator closest to you here.
Related: North Dakota sees surge in homeless population
Some communities also have "Host Home" projects where you can open up your home to a student after you go through a background check. Runaway & Homeless Youth Act shelters and housing programs, which are scattered around the country, also provide free shelter for college students and need donations. You can look for a program near you by using this map.
Advocates recommend that you urge your local Congress member to support recent legislation introduced by Senator Patty Murray of Washington. Murray's bill would require colleges to secure housing for students during breaks, provide a point of contact for homeless students and mandate schools to ask questions about homelessness in college applications so they can help them access financial aid.