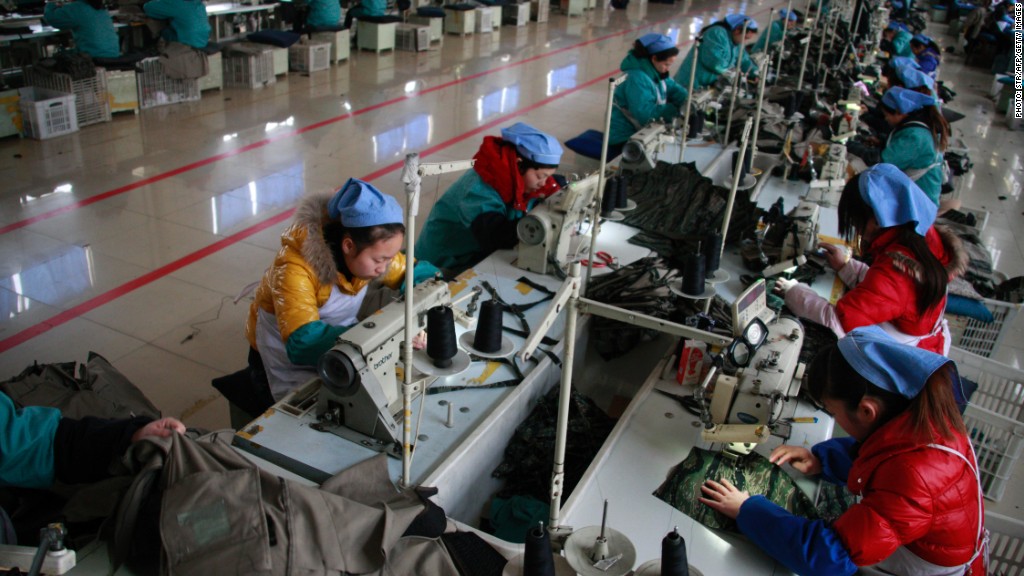 China's factories lost some momentum in December, adding to worries that growth in the world's second-largest economy may soften in the new year.
China's official purchasing managers' index dropped to 51.0 in December from 51.4 in November, according to the National Bureau of Statistics. Any number over 50 indicates an acceleration in the manufacturing sector.
A separate PMI measure released Thursday by global bank HSBC came in at 50.5, a three-month low.
The official government gauge is heavily weighted toward large enterprises, while the HSBC survey taps a smaller sample size and places greater emphasis on smaller firms.
HSBC economist Hongbin Qu attributed much of the moderation to slower growth in factory production.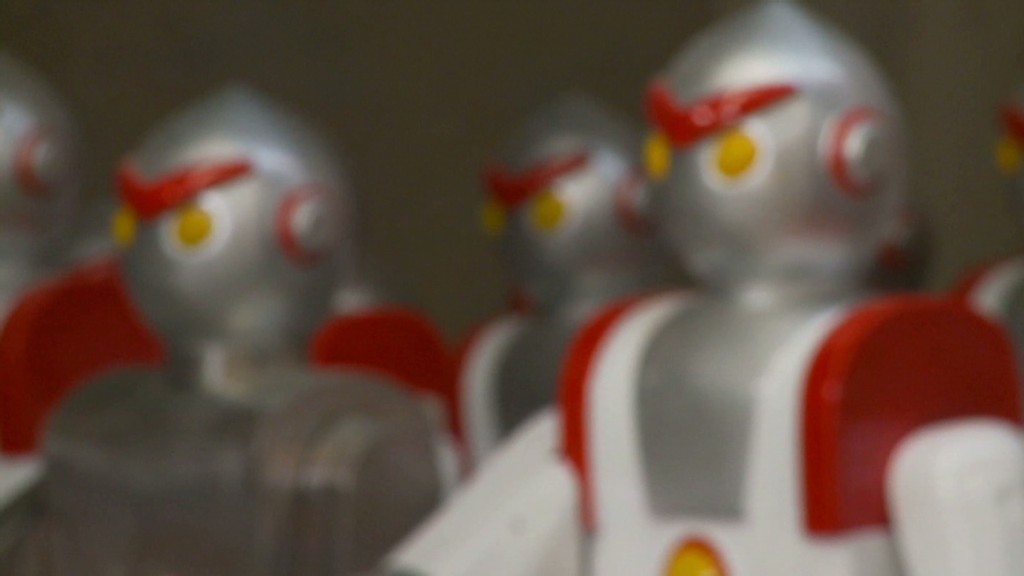 "With inflation still benign, we expect the current monetary and fiscal policy to remain in place to support growth," Qu said.
Related story: Europe's golden visas lure rich Chinese
Beijing is likely to closely monitor the manufacturing sector for any continued signs of weakness, which could complicate reform efforts.
China's party leaders have spent much of the year plotting a course for economic reform that aims to deliver results by 2020.
Related story: China local government debt hits $3 trillion
Beijing's plan calls for opening its financial markets and promoting greater foreign investment. The leadership has also hinted at changes in how companies file for stock market listings, the introduction of a bank deposit insurance scheme and an acceleration of interest rate liberalization.