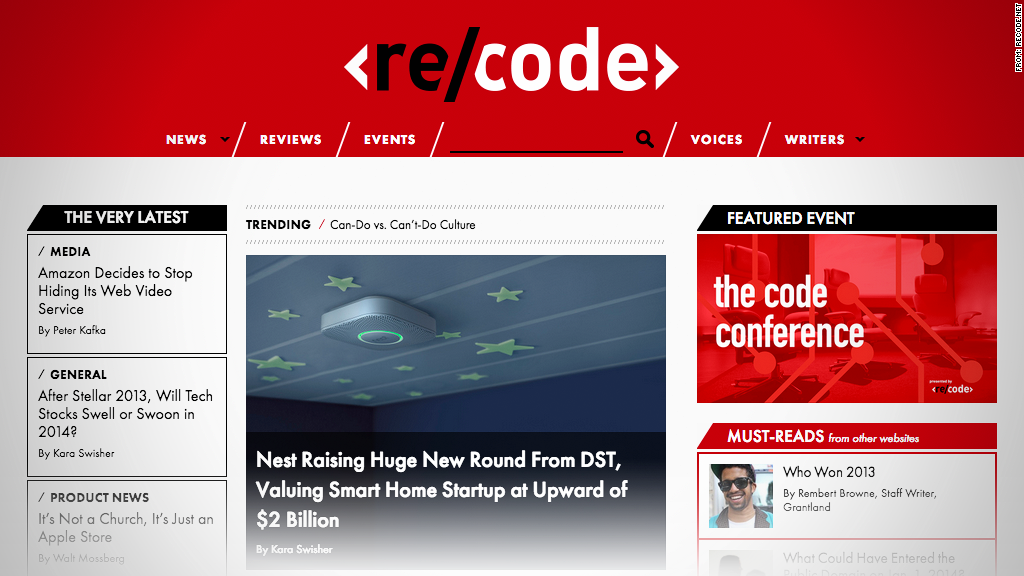 After a decades-long relationship with the Wall Street Journal, two of the country's foremost technology journalists, Kara Swisher and Walt Mossberg, are now independent.
On Wednesday, the duo behind the Web site AllThingsD and a series of industry conferences officially started a new site: Re/code. They described it as a new destination for "tech and media news, reviews and analysis."
While Dow Jones, the owner of the Journal, had controlled AllThingsD, Swisher and Mossberg have the controlling interest in Re/code, through a parent company that they have named Revere Digital.
The entire staff of AllThingsD has been hired at Re/code, along with a handful of new reporters and editors.
Swisher and Mossberg made a slow-motion exit from Dow Jones. The first news report about a possible breakup was published in February, even though the partnership deal for AllThingsD didn't expire until December 31.
Along the way, the duo received the kind of press attention more commonly applied to high-flying tech startups, in part because of their entrepreneurial spirit and the suggested implications for journalism at large.
By striking out on their own, the two journalists are testing the notion that personal brands can be more profitable than traditional institutional brands like Dow Jones.
Related: News Corp. acquires Storyful
"Let's be clear: We have been doing this for seven years and the conference for twelve, so it's not exactly a startup. Even though it is," Swisher said in an early-morning email after the midnight launch of Re/code.
Their partners in the venture are the NBCUniversal News Group, the division of Comcast (CMCSA) that includes NBC News, and Windsor Media, the investment and advisory firm run by Terry Semel, who was chief executive of Yahoo from 2001 to 2007. As investors, NBC and Windsor will each hold minority stakes in Revere Digital. The amounts of their investments were not disclosed.
NBC will also have a content deal with Revere, enabling the two entities to swap stories and video, and Revere journalists will appear on NBC shows and channels.
CNBC, the business channel of NBC, will be the main media partner for the company's lucrative conference business.
Dow Jones retained ownership of the names D (for the prior conference series) and AllThingsD. Revere's main conference will be called The Code Conference.
Swisher and Mossberg announced several Code speakers on Wednesday, including Google (GOOG) co-founder Sergey Brin and the Comcast chief executive Brian Roberts.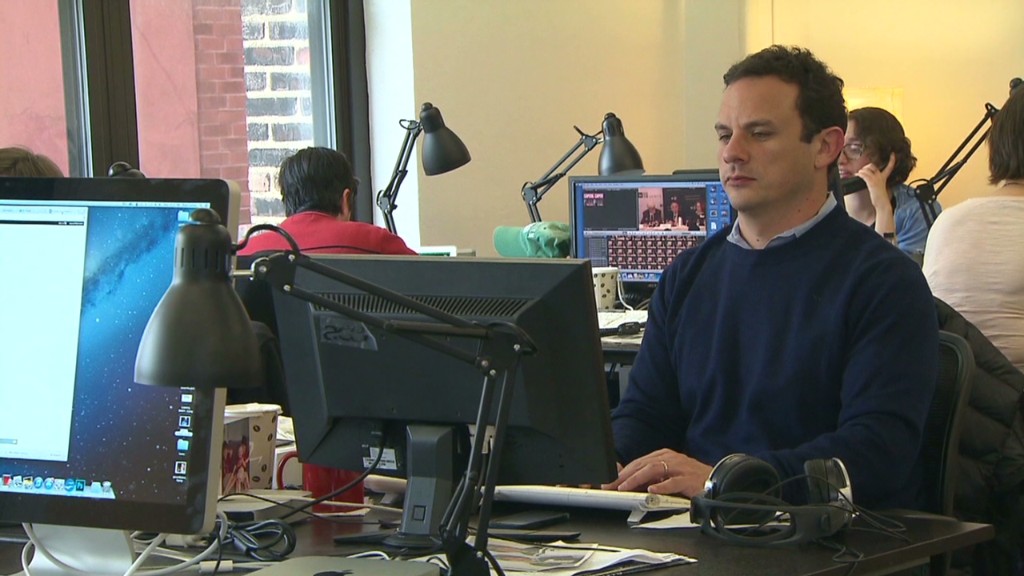 Conferences were a primary source of AllThingsD's profits -- the Web site was set up in 2007 as an extension of the annual D conference.
Now Dow Jones will be a competitor of Swisher's and Mossberg's.
The two sides have been polite in public, but the tension has been palpable.
Dow Jones introduced a new Web site for technology news, WSJD, at midnight on New Year's Day, at the exact moment the publisher's deal with Swisher and Mossberg expired. A spokeswoman said that WSJD would host a global tech conference in October.
Of course, WSJD is just one of myriad competitors for Re/code. This website counts itself as one of them.
Re/code's launch provoked Robert Scoble, the blogger and tech evangelist, to opine on Wednesday that "the world has too much tech journalism chasing too few stories," though he said Swisher and Mossberg stand out.
For her part, Swisher said she hopes Re/code does what AllThingsD did: "We want to occupy the same space we had, but with more resources and options for growth."