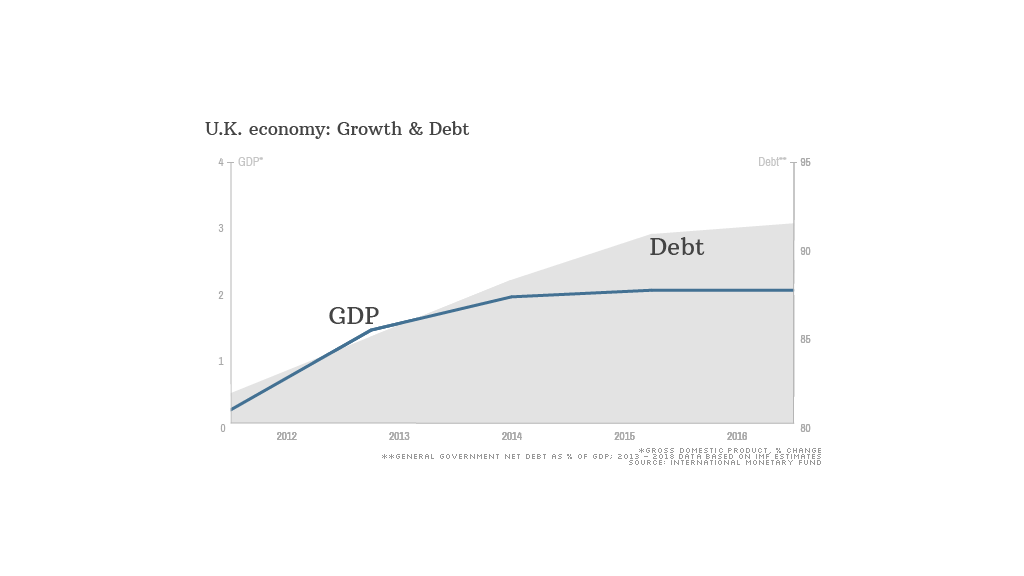 Britain faces fresh government spending cuts worth $41 billion, signaling the scars of the financial crisis in one of Europe's strongest economies have far from healed.
In a speech Monday, Chancellor George Osborne said £25 billion ($40.9 billion) would be cut over two years through to early 2018, equivalent to nearly 2% of government spending over that period.
Faster growth is not generating enough revenue to allow the U.K. to start reducing its debt mountain, and the government doesn't want to raise taxes further.
Around half of the cuts will hit welfare programs, putting more strain on some of the country's most vulnerable residents.
The government, which faces an election in 2015, now plans to slash spending by £60 billion over the next four years.
Osborne said "big, underlying problems" must be addressed to shore up the U.K's finances and economy.
"We've still got a huge amount to do to reduce the deficit and get our debts falling."
Related: Pension postponed: Retire at 69 in U.K.
The U.K. borrows around £100 billion a year, and spends about half that servicing existing debt.
Debt as a proportion of GDP is comparable with levels in the U.S. and France, according to the International Monetary Fund, but above other European economies such as Germany and Spain.
The extended austerity drive in Britain comes despite the surprising strength of the country's economic rebound in 2013.
Just months after it teetered on the brink of a triple-dip recession, a surge in consumer spending and rising house prices have led to a dramatic turnaround.
Related: France's woes hurt Europe's fragile recovery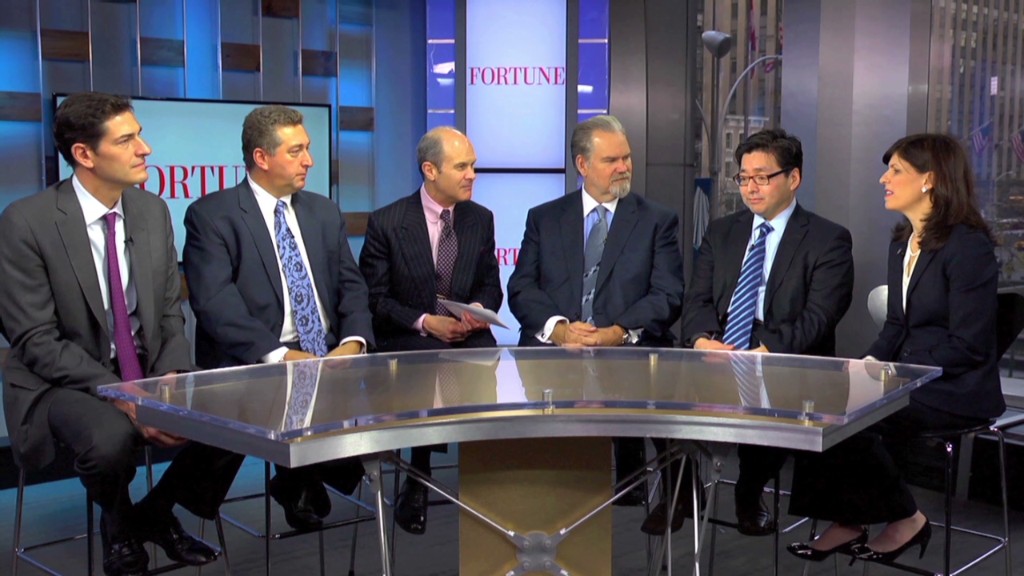 Britain grew faster than all other major European economies last year and is on track for stronger growth in 2014, according to IMF estimates.
But a tepid recovery across the eurozone, the U.K.'s largest trading partner, dampens the economic outlook. Eurozone unemployment is stuck at record levels around 12% and the economy is failing to generate momentum after emerging from recession in 2013.
The European Central Bank cut interest rates to a new record low late last year in an attempt to prevent the region slipping into deflation and stagnation.