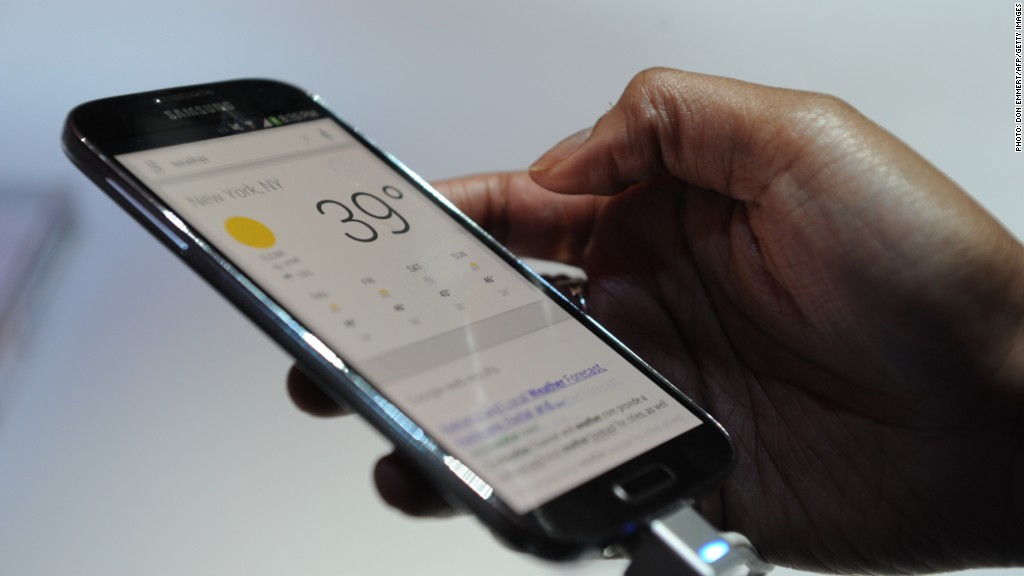 Samsung is on track to report lower operating profit for the first time in more than two years amid increased competition in the smartphone market.
South Korea-based Samsung said Tuesday that it would report operating profit of around $7.8 billion for the final three months of the year -- an 18% decline from the previous quarter. Analysts had expected the company to post a profit closer to $9.4 billion.
Fourth-quarter sales were also lower than the previous three months, falling slightly to around $55 billion. The figures are a preliminary forecast, and Samsung will release an official report later this month.
Samsung shares were flat in morning trading in Seoul, but the stock has declined almost 5% so far this year. Over the past three months, shares are down almost 9% as the company faces a stronger Korean won, which makes Samsung products more expensive for overseas buyers.
The company is also facing increased competition from Apple (AAPL), especially in China. The iPhone maker struck a deal late last year with China Mobile, which boasts 700 million users and is the world's largest carrier by number of subscribers.
Related story: Meet CNNMoney's new Tech 30 stock index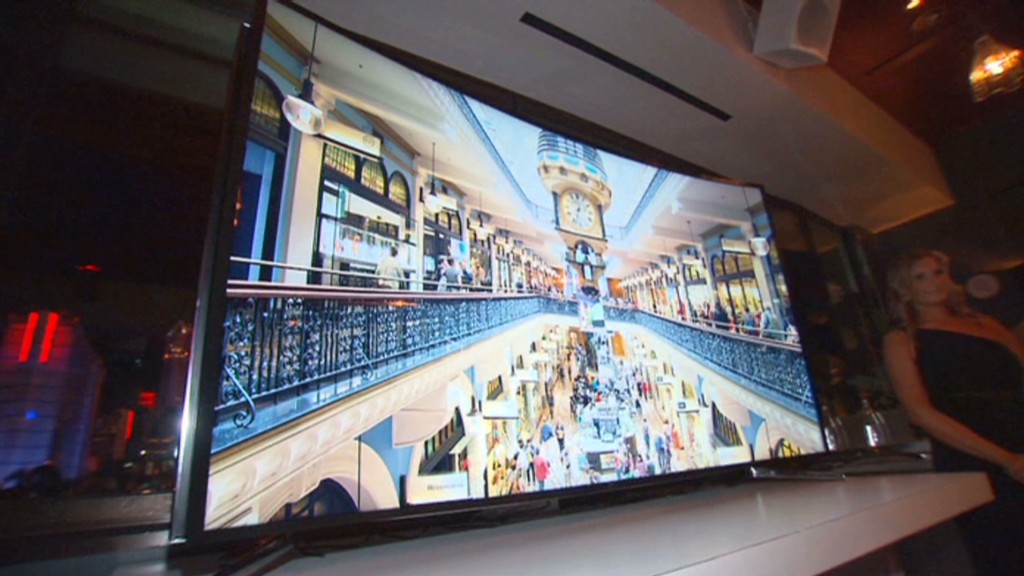 The pressure on Samsung is part of an industry-wide trend driven by declining margins and growing saturation in the smartphone business. While Samsung can rely on sales from other parts of its business including semiconductors and other technology to buffet smartphone losses, competing phonemakers haven't been so lucky.
Taiwan-based HTC is another hard-hit victim of the trend. The company said earlier this week that it eked out a profit of $10 million in the fourth quarter, a number that was significantly worse than analysts had expected.
At this week's Consumer Electronics Show in Las Vegas, Samsung highlighted its diverse product line, including a new line of curved televisions and a tablet computer designed for business use.