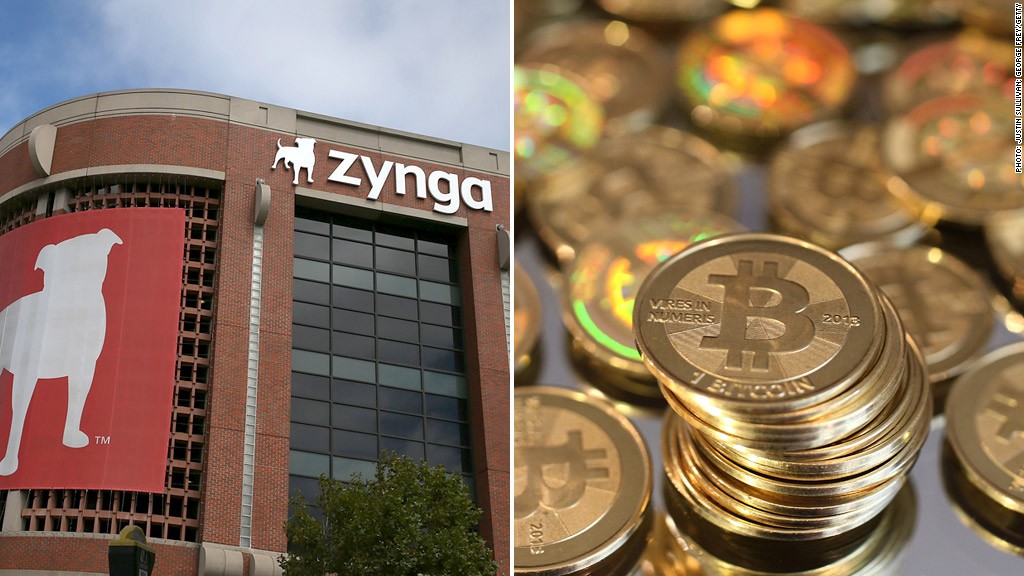 Zynga, purveyor of virtual cows, will now accept the virtual currency Bitcoin as payment for in-game purchases.
Zynga first posted the news solely on social news site Reddit on Friday, explaining the Bitcoin experiment is a test limited to certain games.
The test -- which Zynga is conducting with Bitcoin service provider BitPay -- will let players use the "cryptocurrency" for in-game purchases in FarmVille 2, CastleVille, ChefVille, CoasterVille, Hidden Chronicles, Hidden Shadows and CityVille.
While many Zynga customers play games for free, some opt to pay real money for virtual goods like cows, crops and other items to help them progress.
Related story: What is Bitcoin?
Zynga (ZNGA) is launching the experiment "in response to Bitcoin's rise in popularity around the world," the company said in its Reddit post. A company spokeswoman confirmed the post's veracity on Monday, but she declined to comment further.
Bitcoin's meteoric rise was one of the hottest tech stories in 2013. The so-called cryptocurrency, created in 2009, lets people buy goods anonymously. Bitcoins can be bought and sold on marketplaces like Mt. Gox, or "mined" using computers to solve complex math problems. Some buy bitcoins as an investment.
That speculative interest has pushed the price of bitcoins higher and higher, from $13 last January to more than $1,200 in December 2013 -- leading to bubble concerns and volatile price swings.
The Zynga news helped push Bitcoin higher on Monday, when the price briefly climbing to nearly $1,100 apiece on Mt. Gox before falling back near $1,000.
Last month, Overstock (OSTK) became the first major U.S. retailer to accept Bitcoin.
- CNN's Tom Boltman contributed reporting.