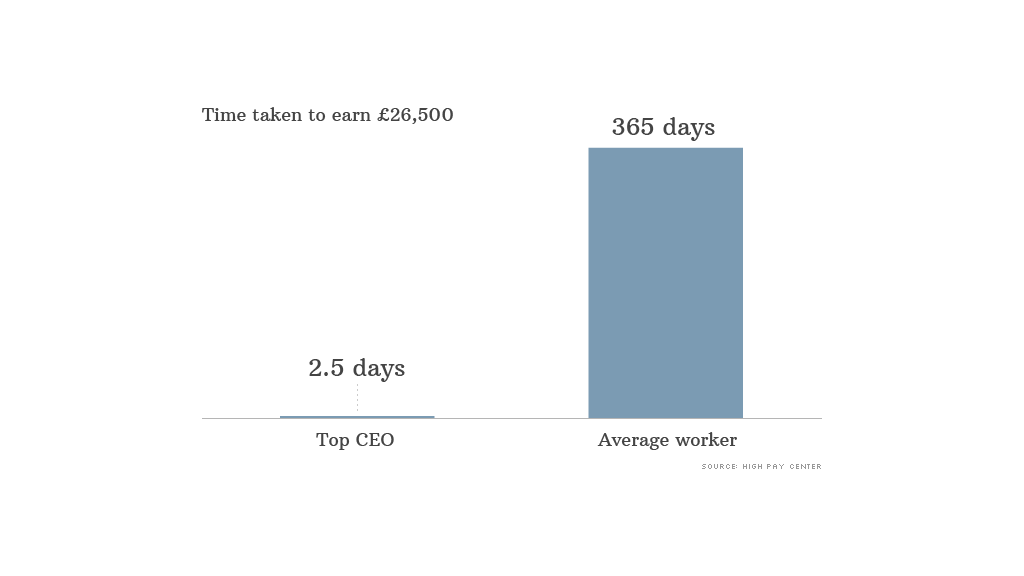 Chief executives at top U.K. companies have already made more money this year than the average British worker will in 2014.
London-based think tank the High Pay Center released research Wednesday that showed FTSE 100 chief executives are paid an average annual salary of £4.3 million ($7.1 million). That compares with around £26,500 ($43,500) for the ordinary worker.
So a top boss who works a 12-hour day would have already pulled in what most employees make in just 2.5 days, the research points out.
Related: Pension postponed: Retire at 69 in U.K.
At a time of record unemployment and stagnant wages, the findings inflame concerns in Europe over outsized executive pay.
Income growth has struggled to keep pace with inflation in the U.K. since the financial crisis. The High Pay Center says executive pay has risen by 74% in the past decade.
Related: Swiss voters reject executive pay cap
This month, European policymakers introduced a cap on banker's bonuses, which sets the maximum payout to the level of the individual's salary or double that, with shareholder approval.
The cap is being challenged by the British government amid fears it may drain the talent pool and damage London's position as the region's leading financial hub.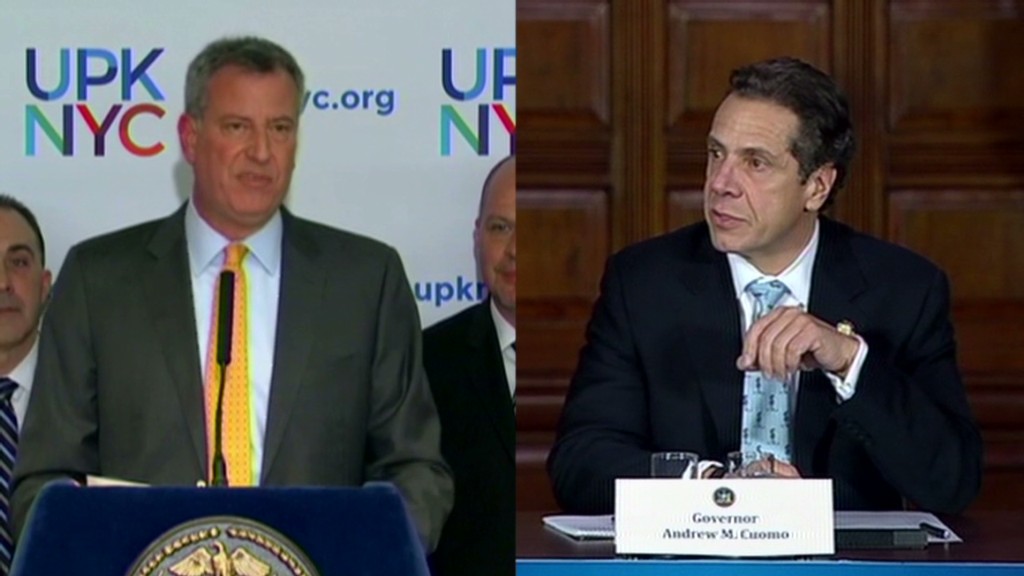 Some other European countries have also been resistant to limiting executive pay. Late last year, voters in Switzerland overwhelmingly rejected a proposal to cap the salaries of top executives, after warnings that the limit could damage its economy and businesses.
Meanwhile, the French government is set to introduce a controversial "millionaires tax," slapping a 75% levy on companies that pay salaries in excess of €1 million.