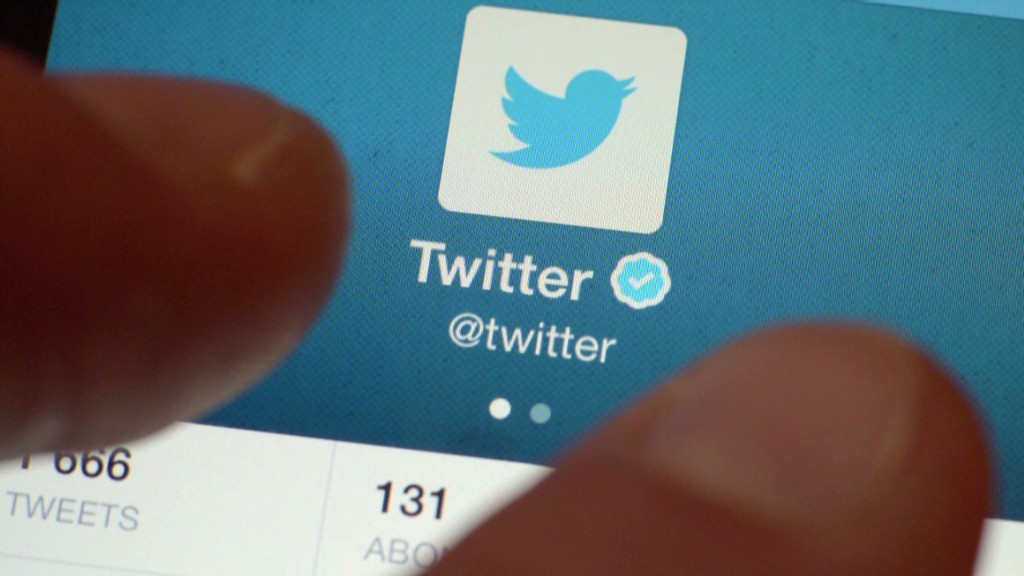 Twitter is off to a terrible start in 2014 after bearish reports from several Wall Street analysts have made investors jittery.
Shares of the micro-blogging service were down nearly 9% at one point, and closed down almost 4% Thursday, after Cantor Fitzgerald gave the stock a "sell" rating and Morgan Stanley labeled it as "underweight" earlier this week. On Thursday, Cowen & Co. initiated coverage on the stock with an "underperform."
But Morgan Stanley's negative rating was especially worrisome, given that the bank was one of the underwriters of Twitter's November initial public offering, said Robert Peck, an analyst with SunTrust Robinson Humphrey.
Twitter (TWTR), which has yet to post a profit, was one of the hottest IPOs of 2013 when it was listed, soaring 73% above its offering price of $26 per share on its first day of trading.
Since then, it has had a wild ride, closing as high as $73 per share the day after Christmas before tumbling around 20% to its current price. Twitter is one of the worst performers in CNNMoney's new Tech 30 index of leading tech companies. Netflix (NFLX), last year's biggest winner in the S&P 500, has experienced a similar drop 2014, while ARM Holdings (ARMH) is the biggest loser on the index so far this year.
Related: Twitter co-founder Biz Stone launches new app
But Twitter's volatility hasn't really been caused by any major news. It's also not a sign that investors are souring on social media. In fact, shares of Twitter rival Facebook (FB) are up nearly 7% this year. That makes Facebook the second-best performer in the Tech 30. And the fifth-best performer is Sina (SINA), which owns Chinese micro-blogging service Weibo.
Twitter's biggest problem is that it has yet to report any financial data. So the share price has been mainly subject to the whims of Wall Street analysts and speculation about the potential (or lack thereof) for big advertising revenues down the road.
That will soon change though. Twitter announced Tuesday that it will report its fourth quarter financial results on February 5, the first time that investors will get true insight into the health of the firm as a public company.
We deliberately used the term "financial results" as opposed to "earnings" because most analysts and other experts believe Twitter will post a quarterly loss. According to FactSet, analysts are predicting a loss of two cents a share for the quarter on sales of $217 million.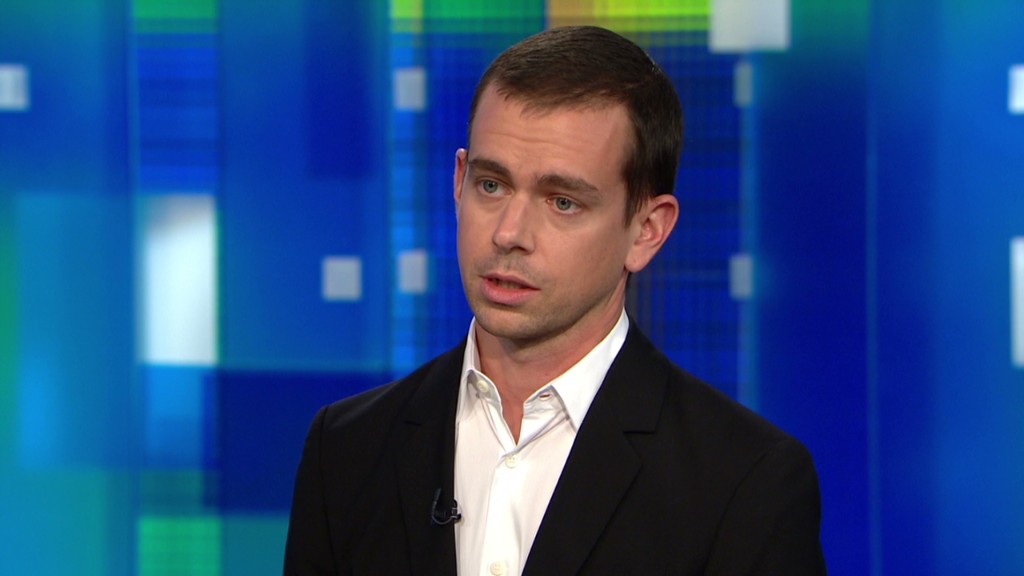 Those forecasts are in line with investors submitting estimates to Estimize, an online crowd-sourcing platform that features estimates from a wider group of traders and money managers. Estimize users are also anticipating a loss of two cents a share. Their sales estimates are slightly lower, at $212 million.
Is Twitter's business model for real? Investors will be digging through Twitter's earnings for clues as to whether the company can successfully make money off of advertising.
CRT Capital analyst Neil Doshi wrote in a research note Wednesday that investors want to see evidence that new products, such as Tailored Audiences and MoPub Native Ads, are gaining traction with marketers. Nonetheless, Doshi also downgraded Twitter's stock this week.
Peck said that Twiter's conference call with analysts following the earnings report will be especially important in gauging the state of the company.
"Management will want to start the year with cautious guidance," Peck said, explaining that an overly optimistic tone from CEO Dick Costolo and other executives could lead to unreasonably high expectations .
Related: Meet CNNMoney's new Tech 30 stock index
But regardless of whether Twitter's results wow or disappoint, some analysts are still concerned about the social network's valuation.
The company is currently worth over $32 billion. That's a hefty price tag for a company that has yet to turn a profit. And to put that $32 billion valuation in perspective, it's approximately the same market capitalization of established blue chip companies such as Kraft Foods (KRFT), Deere and Company (DE) and Aflac (AFL).
That's why some analysts, including Peck, can't justify Twitter's current share price.
He noted that while the stock has long-term potential, "the market is getting ahead of itself."
Peck thinks that Twitter's big surge at the end of last year was the result of mutual funds and other institutional investors "window dressing" their portfolios, a phenomenon where managers buy a popular stock to show their clients that they're exposed to it in year-end disclosures. He added that individual investors started chasing the momentum. So Twitter's recent drop isn't all bad news.
"We worry about investors getting hurt," Peck said, adding that it's healthy for investors to sell some shares in order to cash in on some profits.