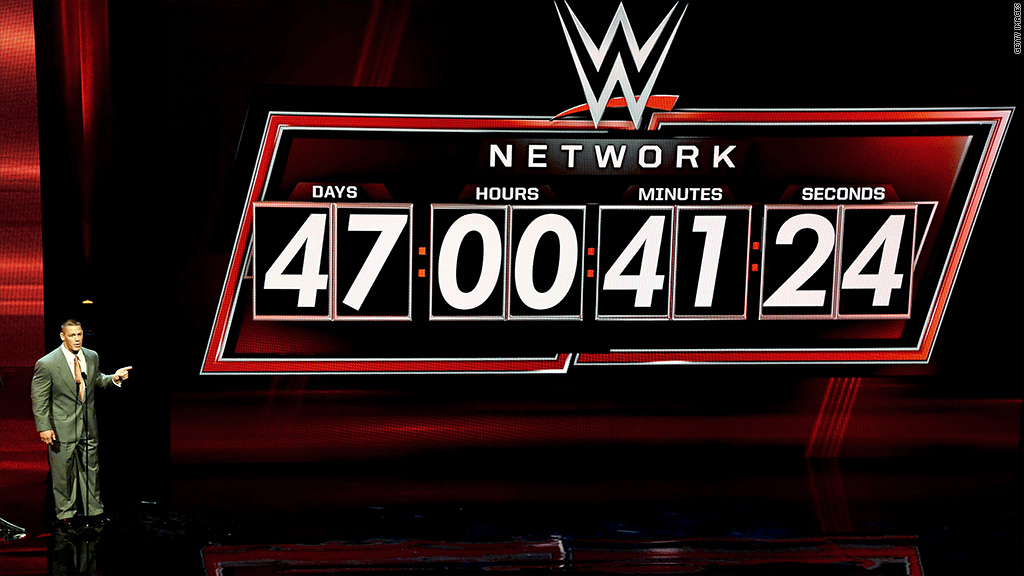 The future of the World Wrestling Entertainment's business does not lie in its cable network prospects, but rather in its newly-announced streaming TV app.
Announced Wednesday by WWE (WWE) executives Vince McMahon, Stephanie McMahon, and Paul Levesque (aka pro wrestler Triple H) at the Consumer Electronics Show in Las Vegas, the WWE Network will not only serve as an archive of WWE's older material, but will also play home to its current shows, pay-per-views, and new, original series made exclusively for the network.
The service will not only work in web browsers, Android devices, and Apple (AAPL) iOS devices, but will also be available on a number of streaming TV boxes including the Roku, Sony (SNE) PlayStation and Microsoft (MSFT) Xbox consoles. While the WWE did not confirm compatibility with Google (GOOG)'s Chromecast, it handed that streaming video device out to attendees at CES as parting gifts, hinting that support will be there.
Shows that currently air on Comcast (CMCSA)-owned cable networks USA and Syfy as well Ion will arrive to the WWE Network as replays. All 12 of its pay-per-view shows, including WrestleMania, will air live on the app -- and at no added cost to the $10 monthly fee. Normally, WWE pay-per-view shows sell for $40 to $50. So the WWE's aggressive price move gives fans an enticing reason to subscribe.
This is particularly interesting, because the company has expressed interest for years in launching a cable network of its own. Its decision to switch directions and go into online streaming is either indicative of an inability to make that happen, or an understanding of how television viewing habits are quickly shifting, and how more people are watching on-demand content on devices other than televisions.
Companies such as Hulu, Amazon (AMZN) and Netflix (NFLX) have all made big moves to offer original streaming content in 2013.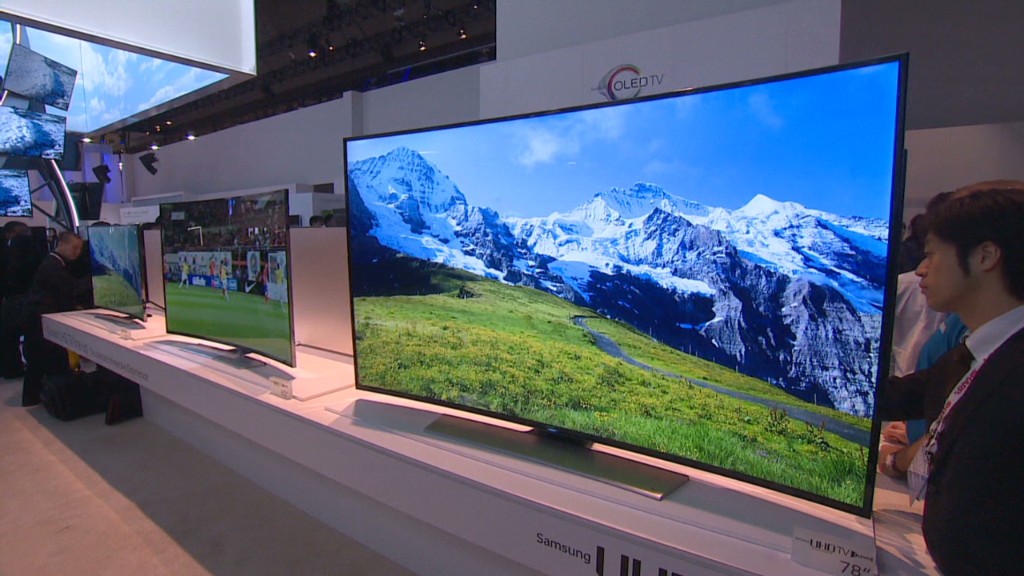 Given that the WWE app will offer scheduled content, it could theoretically appear in a programming guide right next to a conventional cable channel without looking or feeling radically different. Microsoft's Xbox One, for example, already has some of this built into its OneGuide TV software.
Equally interesting is how a company with such deep ties to the cable industry is proactively embracing the emerging medium of streaming TV apps. This is potentially what a "channel" from upstart media companies could resemble in the future.
WWE plans to launch the network in the United States on February 24, with support to 7 additional markets coming later in the year.
CNN's Brian Stelter contributed to this report.