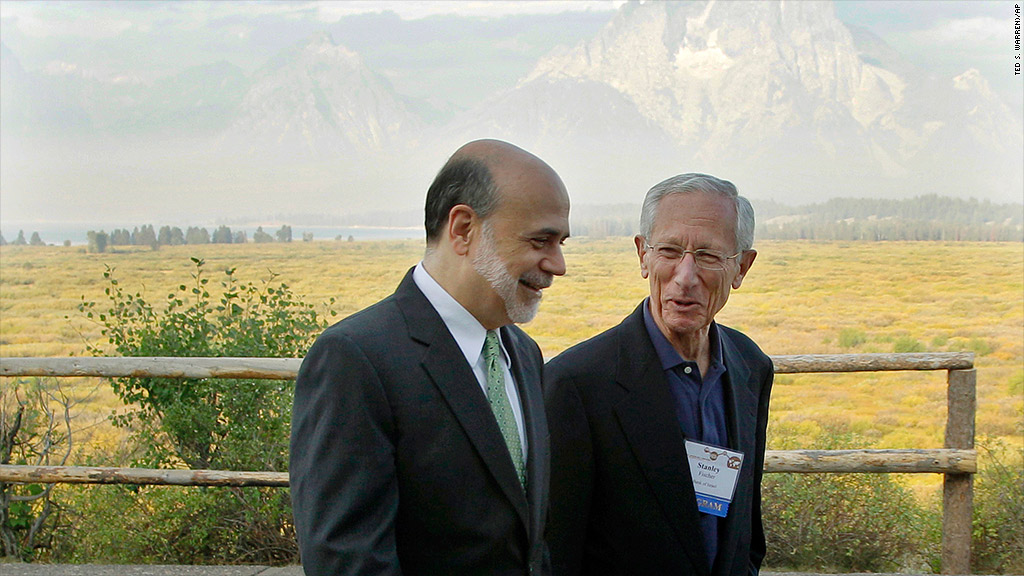 Following disappointing news on the U.S. job market, President Obama announced that he plans to nominate two new officials to the Federal Reserve Board.
Obama's pick for Fed vice chair -- the no. 2 in command at the Fed -- is Stanley Fischer, a former Bank of Israel chief. Fischer would succeed current Fed chair Janet Yellen, who the Senate recently confirmed to serve as the next head of the Fed starting next month.
The president also plans to nominate Lael Brainard, former Treasury Under Secretary for International Affairs, to serve as a Fed governor.
Meanwhile, he is also asking Congress to extend Jerome Powell's current position at the Fed. Powell has served as a Fed governor since 2012, and if approved for a second term, he would remain at the central bank until 2028.
The news follows a surprisingly weak jobs report, showing the economy added only 74,000 jobs in December, making it the weakest month for hiring since 2011. If confirmed by the Senate, the new Fed officials will face a daunting challenge: how to get the job market back to full employment? It's a task that some economists believe could take years.
Related: 2013 ends with weakest job growth in years
More on Stanley Fischer: A superstar in the economics field, the 70-year-old Fischer left a position as vice chairman of Citigroup (C) in 2005 in order to head the Bank of Israel. He stepped down as the Bank of Israel chief earlier this year.
Fischer also taught future central bankers as a professor at the Massachusetts Institute of Technology in the 1970s, and his list of former students reads like a "Who's Who in Economics."
Current Fed chairman Ben Bernanke thanked Fischer in his doctoral thesis for his "advice and encouragement." European Central Bank president Mario Draghi was also among Fischer's students, as was former U.S. Treasury Secretary Larry Summers, and Harvard economists Kenneth Rogoff and Greg Mankiw.
Fischer, who was born in the African nation of Zambia, is a dual citizen of the United States and Israel. His career also includes stints in other prominent positions at the World Bank and International Monetary Fund. He holds his Ph.D. from MIT, as well as bachelor's and masters in economics from the London School of Economics.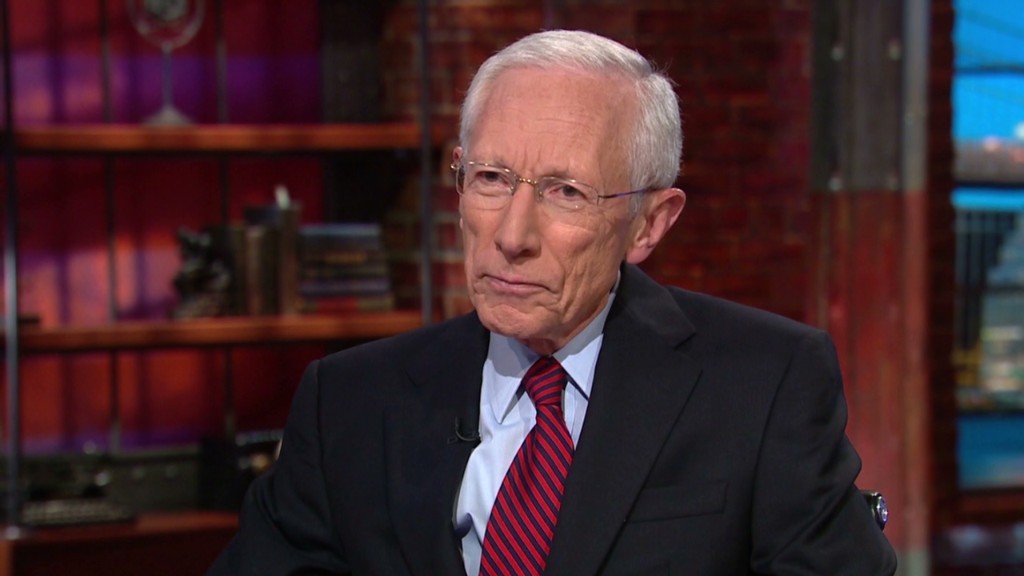 If confirmed, he won't be the first economist to serve in leadership roles at two central banks. Earlier this year, Mark Carney took charge at the Bank of England. Carney previously had served as Governor of the Bank of Canada.
Related: Fed wanted to taper 'cautiously'
The Fed has been attempting to stimulate the economy since 2008 and is currently in the process of winding down a controversial bond-buying program, that it hoped would stimulate the economy. Fischer has defended the Fed's so-called tapering.
Speaking to CNN's Richard Quest just before a key Fed meeting in mid-September, Fischer said he thinks the Fed and other central banks "need to gain credibility by sticking with what they said they'd do."
And at a Wall Street Journal event in November, Fischer said he believed the bond-buying program was "dangerous" but "necessary."
CNN's Jim Acosta and Penny Manis contributed this to report.