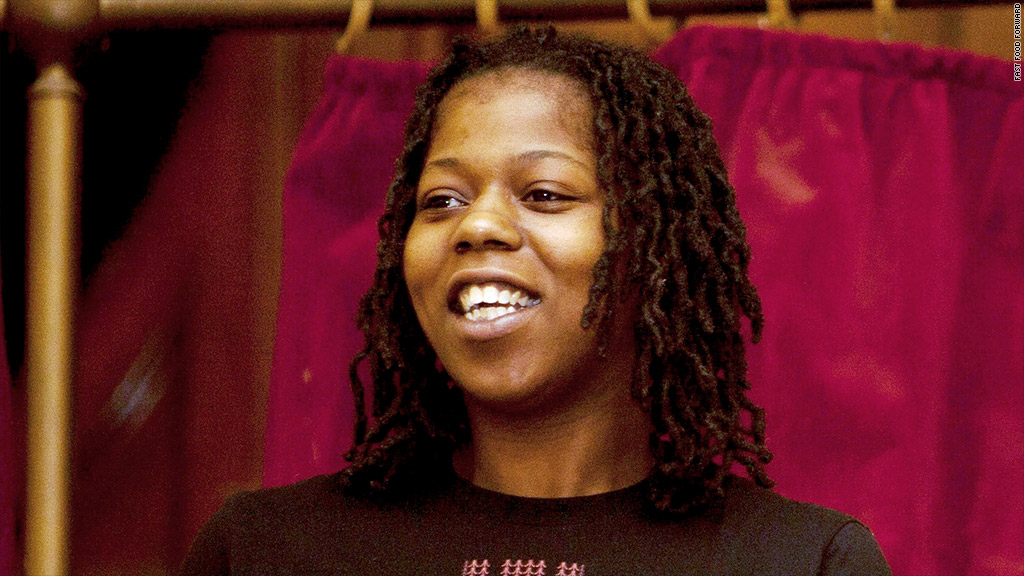 Low wages has become the raging issue of the day, sparking protests and discussions nationwide.
But dig a little deeper, and workers say another problem is gnawing at their paychecks: not getting enough hours at work.
Many fast food and retail employees say it is hard to make anything above poverty-level wages because they don't get scheduled to work enough. Advocates say many employers don't give workers sufficient hours as a way to avoid paying benefits.
Take Naquasia LeGrand, who works 15 hours a week at KFC in New York City and has been asking to work more days to no avail. She brings home $120 per week, or $6,000 per year.
LeGrand said the maximum number of hours scheduled for any worker at her KFC is 25 per week. It's not that there's less work; she said her manager has hired additional part-time employees when there's need.
She used to work more hours at a different KFC, as well, but that location closed down.
LeGrand's manager would not comment on her claim. Its fast food corporate parent, Yum Brands (YUM), said that most of its stores are franchise-owned, but it pays competitive wages and offers opportunities to help workers build careers.
Related: Millennials turn up heat against low wages
With such few working hours, even a higher wage would likely not make that much of a difference for LeGrand.
If the minimum wage was raised to $10.10 per hour, as Senate Democrats have proposed, LeGrand would make an additional $30 more per week, the equivalent of a tank of gas.
Experts say that the retail and fast food industries are the most common perpetrators of such low part-time work hours. This way, they can avoid paying out benefits that employees qualify for if they work about 30-plus hours a week.
By 2015, Obamacare laws will require employers with 50 or more full-time workers to provide health insurance or face penalties.
"Employers often prefer part-time workers because they don't have to pay benefits and can pay [them] less per hour than full-timers," said Arne Kalleberg, a professor of sociology who studies part-time labor at the University of North Carolina at Chapel Hill. "They can also schedule workers to work at peak times, and not have to schedule them when things aren't busy."
Employers seem to be able to get away with this tactic because of the easy availability of low-wage workers at a time when high joblessness plagues the nation.
The share of part-time workers who couldn't find full-time jobs surged during the Great Recession, more than double what it was in the preceding decade. Though their situation has improved recently, more than 7.7 million Americans are still settling for part-time work, compared to about 4.1 million on average in 2006.
It has led to the kinds of fast food protests that LeGrand has participated in. Last fall, organizers said the protests spread to 100 cities. Wal-Mart (WMT)workers have also staged similar actions in the past year.
Related: I work 4 jobs and I'm still struggling
Besides being low-paying, these jobs are also notorious for having inconsistent schedules, which can wreak havoc for workers who are trying to study for a degree or run a household and worry about child care.
"Workers often have no idea how many hours they'll be scheduled for each week, if they'll have to work the day shift or the night shift, if you'll be able to make plans to go to school or take care of your kids," said Kendall Fells, organizing director of Fast Food Forward, one group that has organized fast food protests.
The situation looks bleak for LeGrand, who shares a phone with her grandmother and can only afford to eat fast food or $1 pizza slices. Sometimes she can't afford to get breakfast.
"I'm just trying to keep my head up and I'm hoping things will get better," LeGrand said.