Stocks bounced back Tuesday as investors cheered results from some of the nation's largest financial institutions and also showed enthusiasm about the tech sector.
The Dow jumped 115 points, while the S&P 500 and Nasdaq also ended higher. So did CNNMoney's Tech 30, led by a 4% gain in Intel (INTC) following positive analyst reports about the chip giant.
After a sharp sell-off Monday, investors turned to bank earnings to get a sense of the economy's health.
JPMorgan Chase (JPM) posted a fourth-quarter profit of $5.3 billion, including a $1.1 billion write-off for legal expenses. But earnings topped expectations. Shares of JPMorgan ended the day flat.
The bank has settled numerous lawsuits in the past year, including over its behavior in the run-up to the mortgage crisis and for turning a blind eye to Ponzi schemer Bernard Madoff.
But one StockTwits trader isn't buying the stock.
"$JPM...this market definitely at euphoric stage," said 5nancial.
Wells Fargo (WFC) also released earnings that slightly beat estimates, though it reported a big drop in mortgage activity. Shares finished the day mostly unchanged. But one trader was worried about the mortgage business.
$WFC beats on earnings and revenues, not enough to overcome some key losses in mortgages," said StockTwits user dividenddotcom.
This is just the beginning. Investors are readying themselves for a slew of quarterly earnings announcements over the coming weeks. Four other big banks are due to report their results later this week: Bank of America (BAC), Citigroup (C), Goldman Sachs (GS) and Morgan Stanley (MS).
Related: Fear & Greed Index still shows Greed
Investors have been nervous that earnings may not be strong enough to justify higher stock prices. Mike van Dulken, head of research at Accendo Markets noted that a new report from Goldman Sachs said valuations for the stocks in the S&P 500 were lofty by almost any measure and that further gains may be difficult to achieve.
And after a tepid December jobs report, investors are looking for further signs of strength in the economy.
Retail sales for December came in slightly better than expected, as retailers offered big promotions due to a shortened holiday season.
Related: CNNMoney's Tech 30 index tracks the top stocks in tech
What's moving: Tesla (TSLA)shares surged almost 16% after bullish comments about fourth quarter deliveries of the Model S from the electric car maker's management at the auto show in Detroit. The stock had a huge rally in 2013 before pulling back a bit towards the end of the year.
Shares of CNNMoney Tech 30 component Microsoft (MSFT)moved higher despite a downgrade from Citigroup. Wall Street has become increasingly anxious over the tech giant's search for a successor.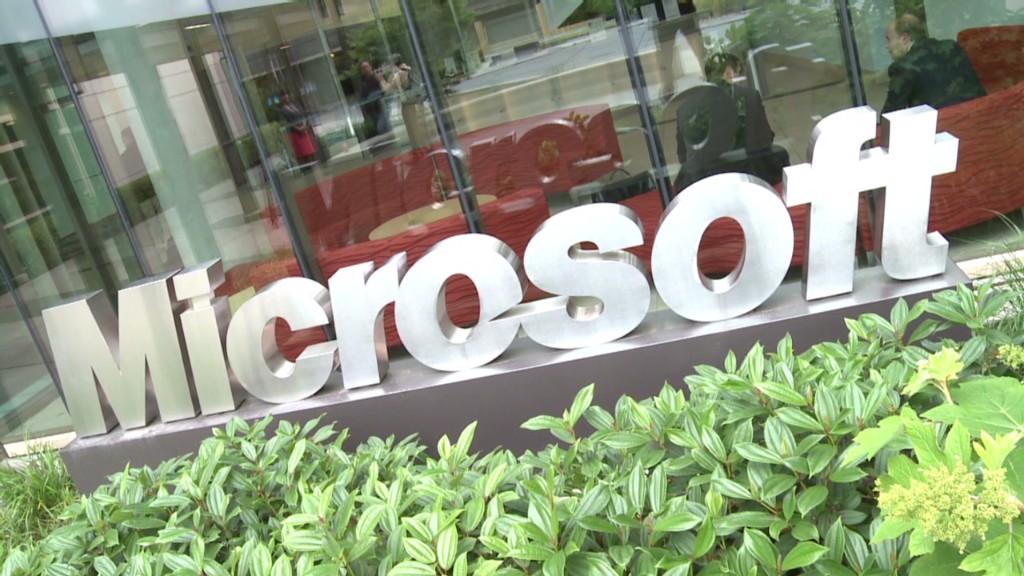 Google (GOOG), another member of the Tech 30, hit an all-time high after the search engine announced Monday afternoon that it was buying connected device maker Nest Labs for $3.2 billion.
StockTwits trader serenityNOW welcomed the news.
"$GOOG...must admit - very smart, forward-looking move," he said.
"$GOOG buy on every dip. Strongest stock on Wall Street," said strategymizer.
Also on Monday, Charter Communications (CHTR) said it had formally proposed acquiring Time Warner Cable (TWC). Time Warner Cable flatly rejected the offer. Shares of both companies were trading higher.
Shares of GameStop (GME)tanked 20% after the video game retailer reported weak holiday season sales.
$GME numbers show more consumers buying online...Hopefully not a sign of weak all around game sales," commented StockTwits trader BrianNichols
European markets finished mostly higher, while Asian markets ended mixed.