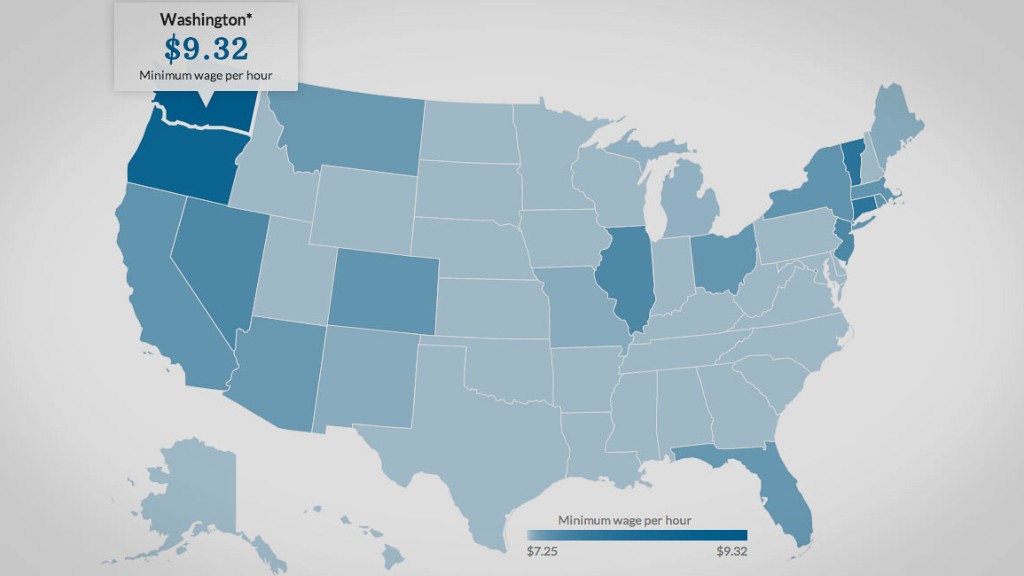 The governor of Washington is calling for an increase in the state's minimum wage, which is already the highest in the nation.
Washington currently requires employers to pay $9.32 an hour, well above the national minimum of $7.25.
In his State of the State address Tuesday, Gov. Jay Inslee didn't propose a precise increase, saying he wanted to discuss it with lawmakers. But he said it should be in the range of $1.50 to $2.50 an hour -- or a 16% to 27% increase.
"It won't be a number that remedies 50 years of income inequality," he said. "There is ample evidence that a raise in that range does not kill jobs. An increase in minimum wage means more money being spent in our economy."
The minimum wage increased in 13 states and four cities on Jan. 1. Among those was Washington state, where the minimum went up slightly as part of a cost-of-living trigger.
California is raising its minimum wage to $9 an hour on July 1 and then to $10 an hour in 2016.
Related: Minimum wage hike could mean a raise for all
Some in Congress are pushing to raise the national minimum wage. A plan endorsed by key Democrats and President Obama would increase it to $10.10 within three years of passage. On Tuesday, a group of 75 leading economists, including seven with Nobel Prizes, endorsed raising the minimum wage in a letter sent to Congress.
But there is still strong opposition to a higher minimum wage from many business groups as well as Republicans.
Inslee, a Democrat, faces likely opposition in the legislature, where Republicans control the state senate.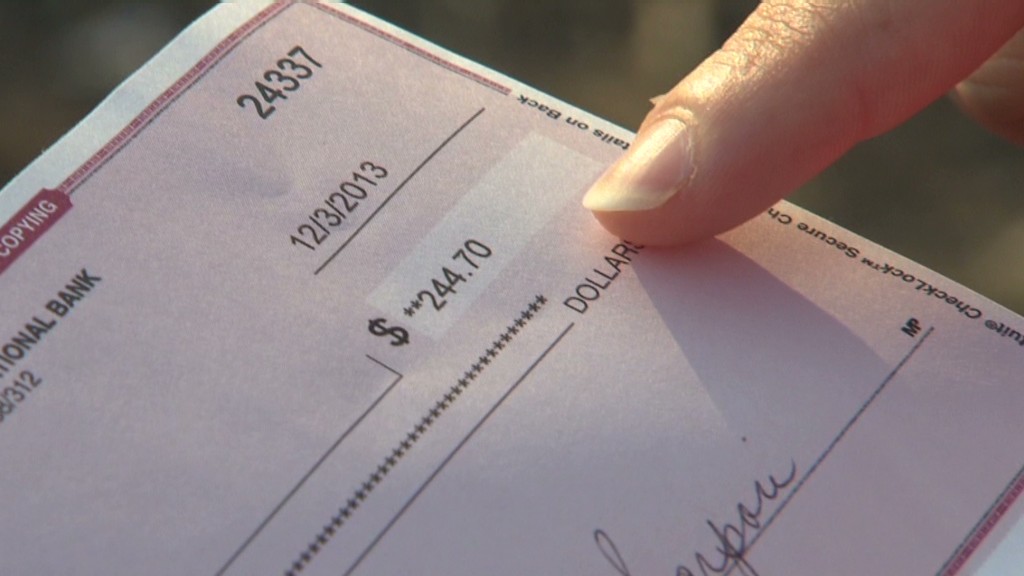 "I recognize the political realities of the split control," he said. "But we must spend time and energy -- and yes, political capital -- helping make sure everyone in Washington is paid a fair wage."
Related: The real low-wage issue - not enough hours
In November voters in the small Washington city of SeaTac, which includes the Seattle-Tacoma International Airport and the surrounding businesses, voted to raise the minimum wage there to $15 an hour. But a state judge ruled in December that the increase doesn't apply to most workers at the airport.