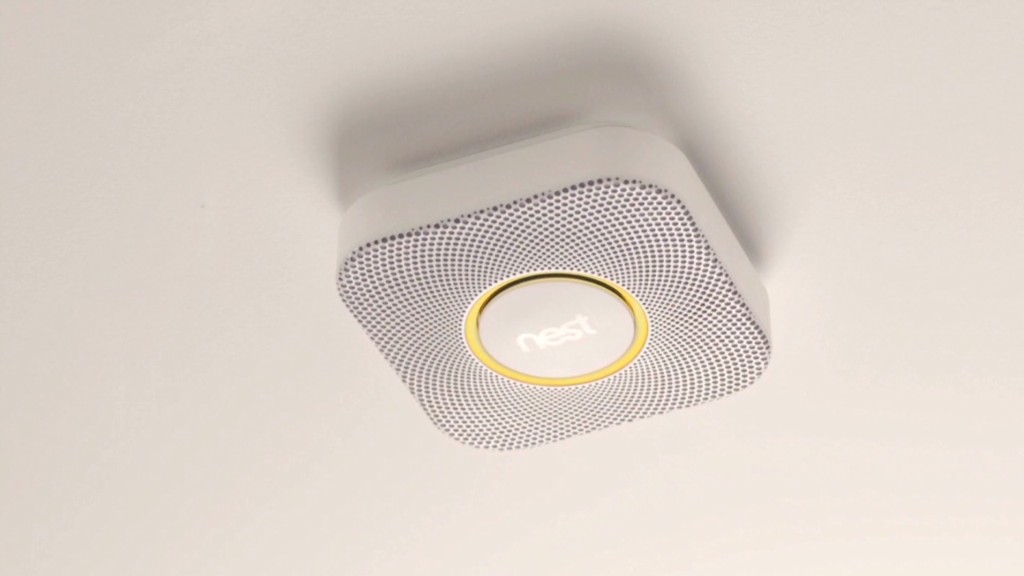 Google is knocking at your front door. It wants to come inside and quietly take control of everything in your home and your digital life.
For years, Google (GOOG) has been buying and building the tools to do just that. This week's $3.2 billion purchase of Nest, a smart thermostat and smoke detector company, is just the latest step.
Google already dabbles in email, smartphones, self-driving cars, social networking, smart glasses, television, robots and now connected devices.
In the near future, these seemingly random interests may not seem so disconnected. Today's emerging technologies will eventually blend together. The divisions between smartphones, home automation, cars, smart glasses and watches and fitness trackers will fall away and our gadgets and data will work together to form a seamless experience.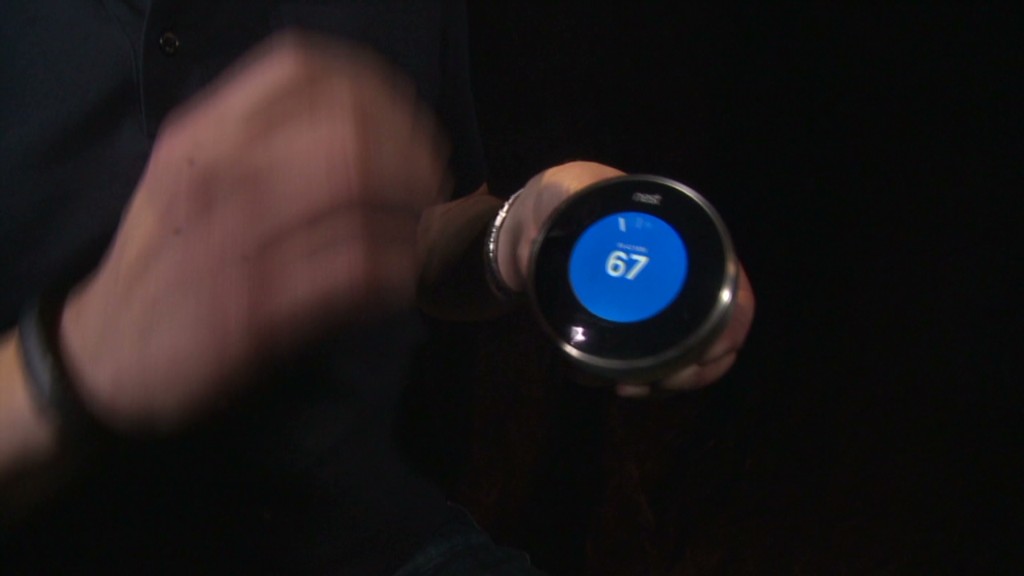 That means someday soon all of your devices will communicate with each other. Your self-driving car will share notifications from your smartphone, turn it over to your Google Glass when you park and start walking, and then a smart home can take over when you walk through your front door. Thanks to GPS on your phone and car, your house will know exactly when you are arriving and will turn on your favorite TV show when you walk inside. Your refrigerator will know what food is inside and when it expires, and security systems could send your smartphone a notification when they detect anything unusual.
Streams of data from all these devices will be collected in one place, where Google will analyze that information and learn about you over time. It will then program your hardware and software to meet your unique needs.
If this is the future, it's no mystery why Google would want to get into the business now. The potential business opportunity is massive.
A spokesman for Google declined to comment for this story.
But why smoke detectors and thermostats? While the devices have been popular, it's what's behind the scenes and inside the gadgets that makes Nest a coveted get for Google.
Related story: Tony Fadell explains why he sold Nest to Google
Nest makes impeccably designed hardware powered by clever algorithms. Its staff comes from major companies like Apple (AAPL), Sling and Logitech (LOGI) and are experienced in machine learning, product design, artificial intelligence and robotics. Nest is a stand-out in the increasingly crowded connected-home market.
Eventually, Google will likely tap the Nest team's expertise to help with its own hit-and-miss attempts at creating and selling connected home devices and platforms (remember the Nexus Q or Android@Home?).
But Google owning another tool that would allow it to gather more data has immediately triggered privacy concerns. Fresh off of an unpopular decision to allow Google+ contacts to contact people in their circles through Gmail, Google already has users who are unsettled by the vast amounts of data the company can collect. Google has access to a person's data through its Chrome browser, Gmail accounts, Google search terms and the many advanced sensors on an Android smartphone.
As Google aims to become more ingrained in our digital lives, it will have to tread carefully to maintain users' trust.