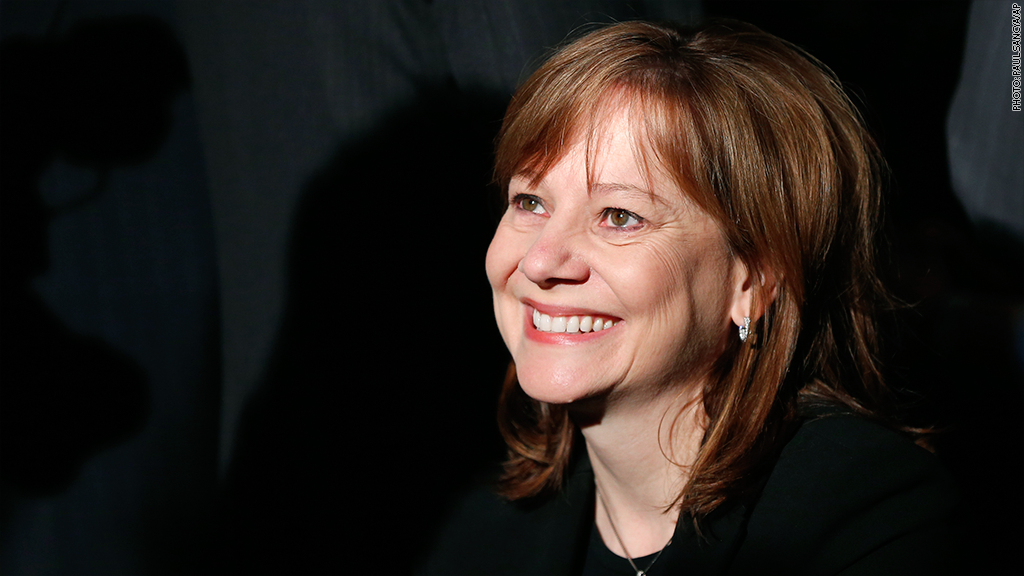 Mary Barra, who assumed the CEO post at General Motors Wednesday, will receive a base salary of $1.6 million, just slightly less than her predecessor Dan Akerson was receiving.
The salary information was disclosed by GM (GM) in an SEC filing Friday. Barra is the first woman to head a major automaker. She will also be eligible for up to $2.8 million in incentive pay, as well as stock options, awards and bonuses, the value of which was not disclosed.
Barra's total compensation as the head of the company's product development group was $4.9 million in 2012, the most recent year for which data is available.
Akerson left the CEO job Tuesday. His last act as CEO was restoring the dividend to shareholders, the first at the company since 2008.
He received a base cash salary of $1.7 million. The GM board agreed that he would continue to get salary and incentive pay worth $4.7 million on an annual basis to serve as an adviser to the company. But that amount would be reduced based on how long he serves in that position. The company anticipates he will not stay in that role for the full year.
Akerson's total compensation was $9.1 million in 2012, the most recent year for which data is available.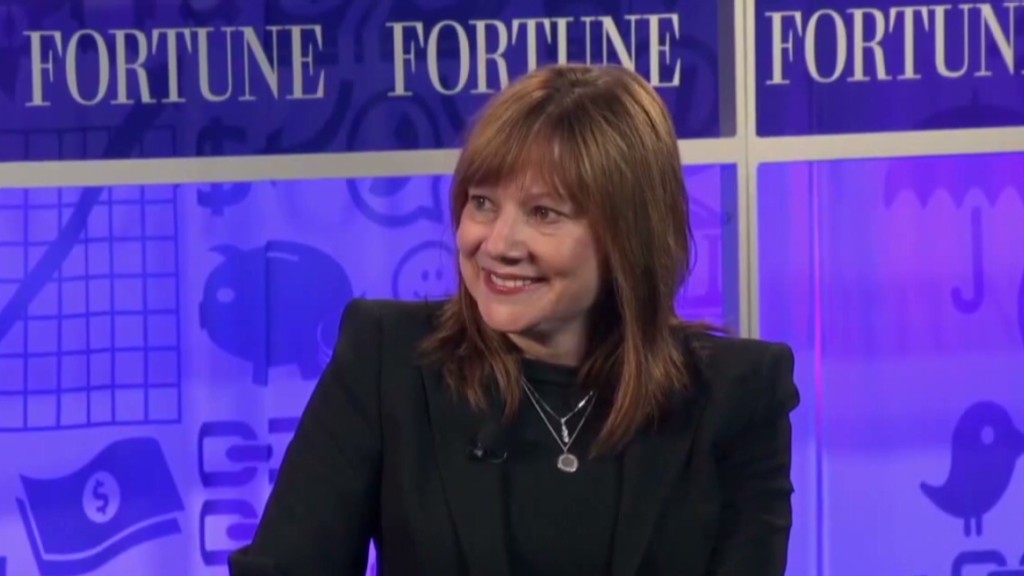 That is less than executives at some other automakers. Alan Mulally, CEO of Ford Motors (F), received total compensation of just less than $21 million in 2012. But the pay of GM executives was limited while Treasury held shares related to the 2009 federal government bailout of the company. Treasury sold its remaining stake in GM in December, freeing executives from those government pay limits.