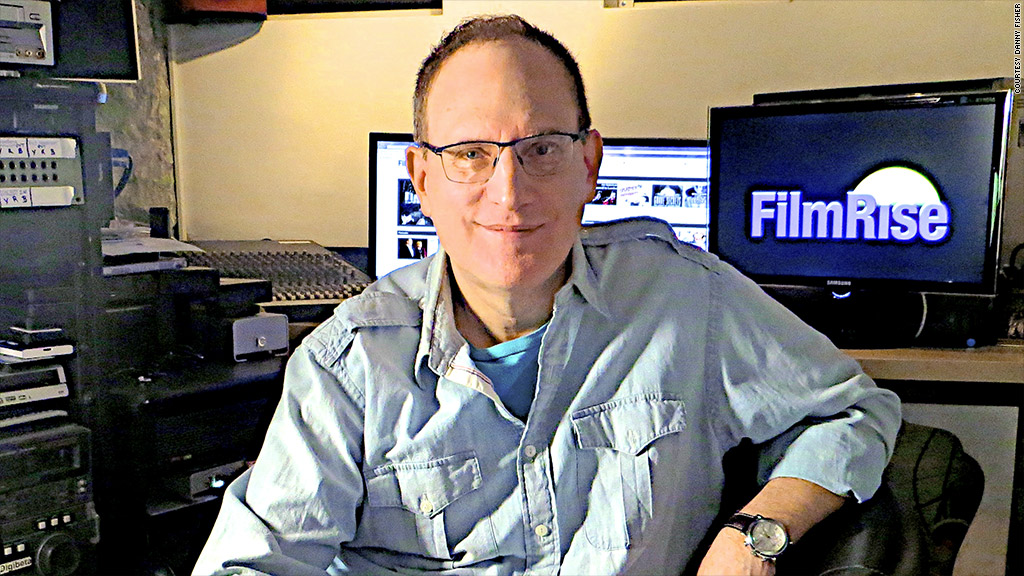 Five years ago, I was the owner and CEO of one of the largest independent film and television companies in the world, City Lights Media, which I had founded 27 years earlier with my brother, Jack.
In 2008, we had over 400 employees, financed and distributed movies, and had created, sold and produced 63 television shows, including Food Network's hit show "Chopped."
In 2009, nearly every independent film company in the U.S. collapsed, and my company did not escape the carnage. My world imploded: I had $1,700 in my checking account, no savings, and over $15 million in business debt that was personally guaranteed by me. I would need to file for personal bankruptcy, and that terrified me.
Yet personal bankruptcy ended up being a breath of fresh air, as I realized there was life -- and a career - still ahead of me. But the real question was: What was I going to do next?
I believed social media was key to my efforts at reinvention. I joined Facebook, friending prominent people I knew, and then sending personal messages to their friends. I also created a blog to document my efforts to rebuild my life and career. Over time, I amassed 5,000 friends who were largely industry colleagues: producers, film and TV executives, distributors and investors.
Related: French fry joint lures customers through Facebook
My blog hit a nerve, and I discovered that many people faced similar challenges -- and worse. Wall Street CEOs confided that they were broke, film producers were homeless, show runners were waiting tables and network executives were unemployed. I realized being broke -- but healthy, with family and friends -- made me the luckiest man alive. I was determined to succeed.
The next step was research. I studied the film industry carefully. My focus was the new world of digital distribution at a time of tremendous upheaval and uncertainty.
I reflected on the reasons for my prior collapse: What would I do differently the next time around? What mistakes would I avoid? High overhead, excessive debt and trying to do too many different things. I needed to focus on one thing -- and do that one thing extremely well.
Related: How to successfully launch a second startup
I formulated a business model for digital distribution. It included an algorithm I developed for acquiring films and techniques for using social media and viral marketing to promote film releases. I tested the model using spreadsheets -- and the backs of envelopes. The next step was obtaining startup capital.
One of the people who contacted me in response to my blog was Alan Klingenstein, a film producer and financier. In January 2010, we met and immediately bonded.
Al believed my model could work and was willing to give it a try, especially if we could find an investor to share the risk. One of my former investors, a kind, gentle man who reminded me of my father, had lost seven figures with the collapse of my business. But he believed Jack and I were people of integrity, and agreed to meet with us. At a diner in Brooklyn, I explained our model. He and Al agreed to invest $200,000 to prove the concept.
Related: Strangest places I've closed a deal
Jack and I began acquiring films on behalf of the investors using my algorithm, and we released films on digital platforms and DVDs. I used social media to promote our films, and also to network and expand relationships with producers, distributors and retail outlets.
The model worked. The initial capital was returned to the two initial investors within 18 months and they are well into profits.
Today, FilmRise is distributing over 5,000 titles. We've raised over $3 million in capital and have over 30 investors. Our current annual growth rate is close to 1,000%. Alan Klingenstein is chairman of the company, I am CEO, and my brother Jack is president. As we begin the new year, I reflect on how I've been given a second chance, and am grateful.
Danny Fisher is the CEO of FilmRise, a film distribution company he owns with Alan Klingenstein and Jack Fisher.