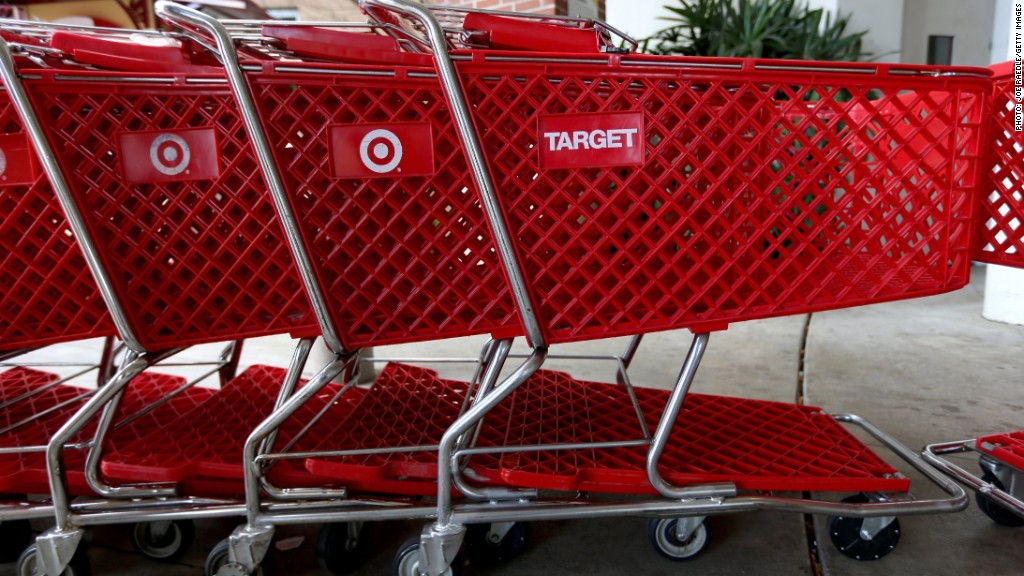 Target on Wednesday announced plans to eliminate 475 jobs from its global workforce.
The cuts come about a month after Target (TGT) reported a major breach of customer information during the holiday shopping season. Spokeswoman Molly Snyder said the cuts are unrelated to the breach.
Related: Homeland Security warns retailers after breaches
"We believe these decisions, while difficult, are the right actions as we continue to focus on transforming our business," she said. "We will continue to invest in key business areas to strengthen our ability to compete and thrive well into the future."
The discount retailer has about 361,000 employees worldwide and more than 1,700 U.S. stores. On Tuesday, Target announced it would no longer offer health insurance for part-time employees.