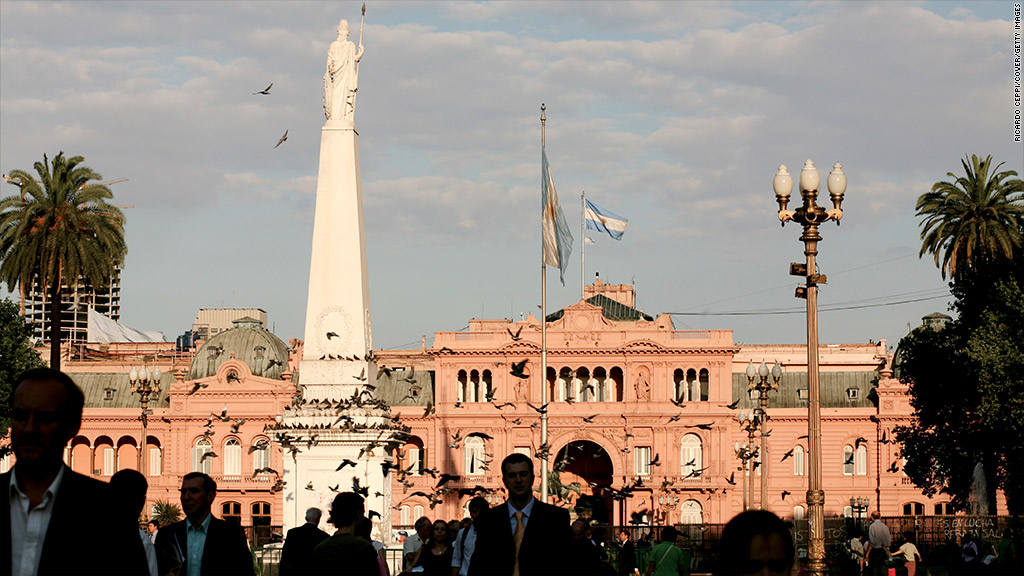 The Argentinian peso has plunged roughly 13% in the past two days, stoking fears of another financial meltdown in a nation that experienced an economic collapse only a little more than a decade ago.
Argentina's government devalued the currency Thursday in a bid to jump start growth. The resulting drop in the peso was the worst since 2002 -- when Argentina defaulted on its debt.
Devaluation can cheapen a country's exports and make them more competitive globally, but can also make imports more expensive and therefore drive up inflation.
The currency move was a shift for Argentine President Cristina Kirchner, a populist who had previously vowed not to devalue the peso. It also raised concerns about Argentina's dwindling dollar reserves.
The sell-off in the peso came as other emerging market currencies, such as Turkey's lira and India's rupee, have gotten hammered due to the expectation that the Federal Reserve, Bank of England, and Bank of Japan will pull back on propping up their own economies.
As forecasts for growth in developed nations become rosier there isn't as great a need for stimulus from these central banks, said Steven Englander, head of foreign exchange strategy at Citigroup.
Related: Investors go globetrotting for bargains
That could lead to higher bond yields in the developed markets and stronger currencies as well. But emerging markets have come to rely on the Fed, BoE and BoJ keeping exchange rates low so they can borrow aggressively to fund their economies.
To that end, many emerging markets performed well in the wake of the financial crisis as growth in developed nations remained sluggish.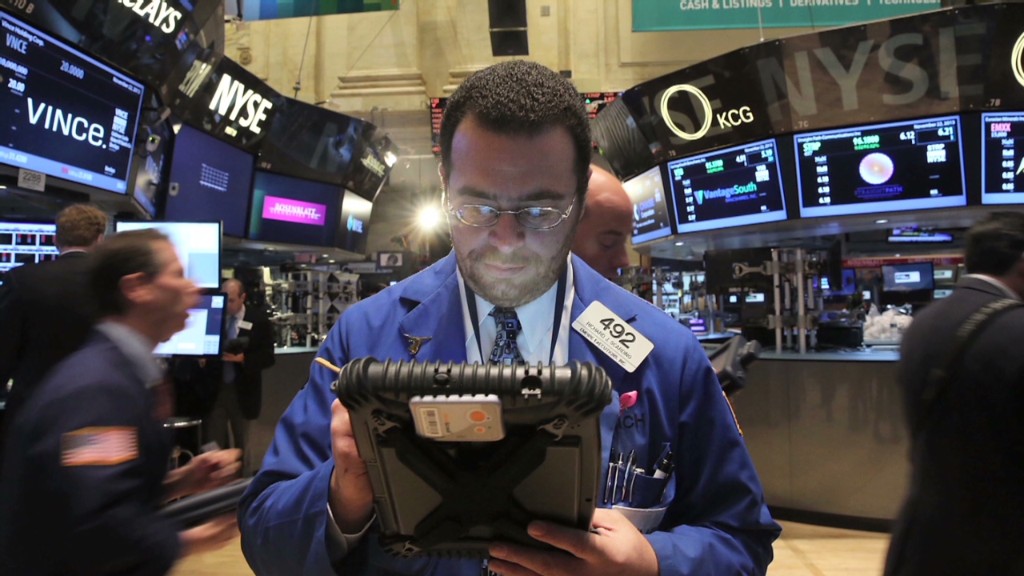 But the prospect of rising rates coupled with domestic economic and political problems have caused emerging markets investors to head for the exits. A dip in the price of oil and other commodities, typically the mother's milk of many emerging markets, has only exacerbated investors' concerns.
Argentina, for its part, grew quickly following its deep recession of the early 2000s that began when it stopped paying its creditors. But it never fully recovered its reputation in the international markets.
And the election of Kirchner in 2010 did little to boost confidence. Kirchner's economic platform is predicated on selling the country's natural resources to spend heavily at home.
But many economists say her policies have dampened free-market competition with rising debt and tepid growth.
The Argentine government also hasn't opened up its books to the International Monetary Fund in years, creating tension with the international lender.
Related: Related: IMF warns of deflation risk
Speaking to CNN's Richard Quest from the World Economic Forum in Davos this week, IMF chief Christine Lagarde said her organization would like to learn more about Argentina's finances.
"We would like to go under the skin of any economy in the IMF," she said, adding that a call from the Argentinean government "would be more than welcome."
But there's no question that the situation in Argentina is worrisome.
The Global X FTSE Argentina 20 ETF (ARGT), which invests in key Argentine companies, has plummeted nearly 9% this week.
Neil Shearing, chief emerging markets economist for Capital Economics, said in a note Thursday that Argentina's high debt, low currency reserves, and general economic mismanagement are all cause for concern.
"Where we go from here is difficult to say," he said. "Our forecast that the economy would slide into recession this year looked bold a few months ago -- all of a sudden that doesn't seem so implausible."