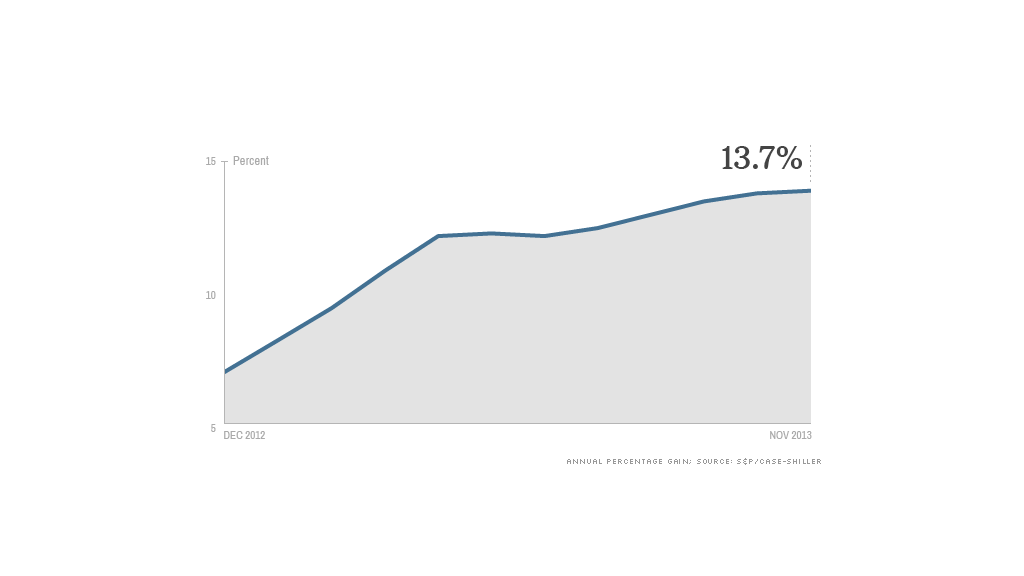 Home prices are showing signs of topping out: The S&P/Case-Shiller index posted its first month-over-month decline in 10 months on Tuesday.
The annual measure of home prices still increased 13.7% in November, but that was only narrowly better than the rise posted in October.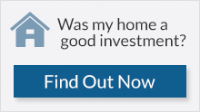 The housing recovery was one of the stronger aspects of the economy last year, boosting household wealth and home construction.
But with mortgage rates climbing steadily since hitting record lows in May, it's clear the housing recovery is starting to lose some steam.
"While housing will make further contributions to the economy in 2014, the pace of price gains is likely to slow during the year," said David Blitzer, chairman of the index committee at S&P Dow Jones Indices.
Calculator: How much house can you afford?
But housing experts say that more modest price increases are probably a good thing for the housing market. The rapid increases of the last year are not sustainable, they said.
"Sellers used to seeing huge price gains month after month may feel some whiplash as that slows down," said Stan Humphries, chief economist for sales tracker Zillow. But more modest price increases mean "the housing market is still a long way from normal, but it's getting there."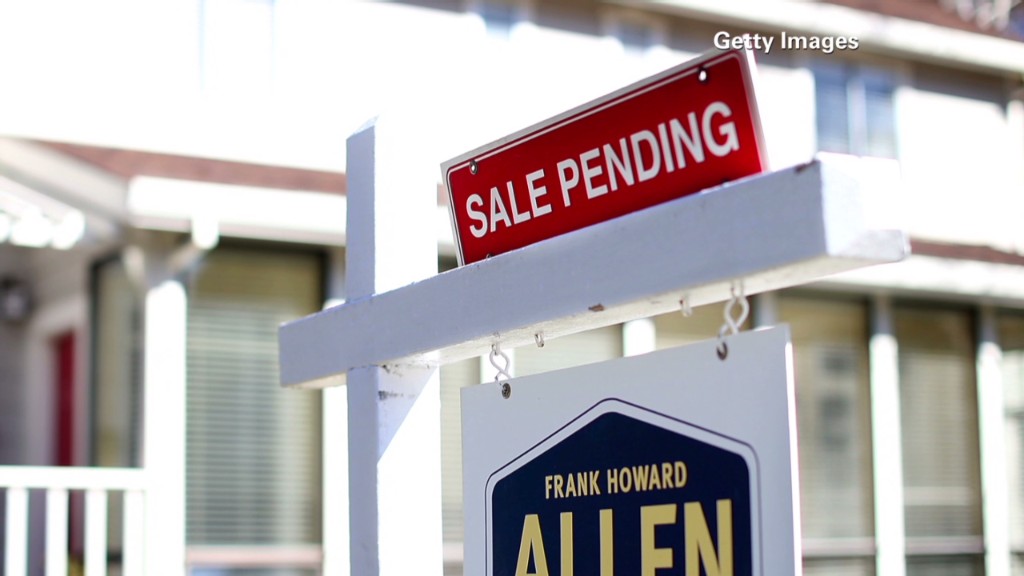 The Case-Shiller index chronicles prices across the nation's 20 largest metropolitan areas. Fourteen of those markets posted double-digit percentage gains over the last year, but only nine posted any month-over-month gain.
Related: Top 10 cities people are moving to
The improvement in housing was driven by pent-up demand for home purchases, combined with lower unemployment and a drop in foreclosures. Mortgage rates have been climbing steadily of late but remain low by historical standards, making housing prices far more affordable than they were at the height of the bubble last decade.
National prices are still nearly 20% below peak levels reached in mid-2006, according to Case-Shiller.