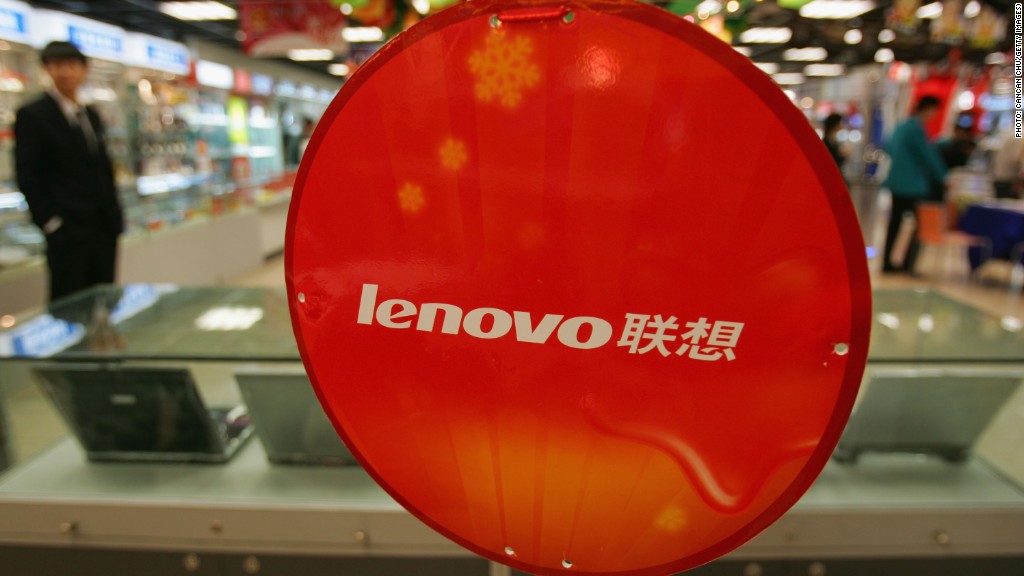 Lenovo just plunked down $2.9 billion for Motorola Mobility and the chance to challenge Apple and Samsung in the smartphone market.
The acquisition -- from Google -- is the largest ever by a Chinese tech company, and represents an ambitious departure for Lenovo. The firm is best known as a PC maker, but there are plenty of signs suggesting that is about to change.
In Motorola, Lenovo gets a brand that is one of the most respected in the business. Motorola is also strong where Lenovo is weak -- in western markets and especially the United States.
And Lenovo gains mobile expertise, which should help it improve on its lackluster early smartphone offerings.
The Chinese company is the world's fourth biggest smartphone maker after Samsung (SSNLF), Apple (AAPL) and Huawei. But Lenovo is clearly looking to gain market share, and was reportedly interested in buying BlackBerry (BBRY) before the Canadian firm took itself off the market.
Related story: Can Lenovo do it?
In a conference call with reporters, Lenovo executives said they were hoping to sell more than 100 million smartphones a year soon, challenging Apple and Samsung.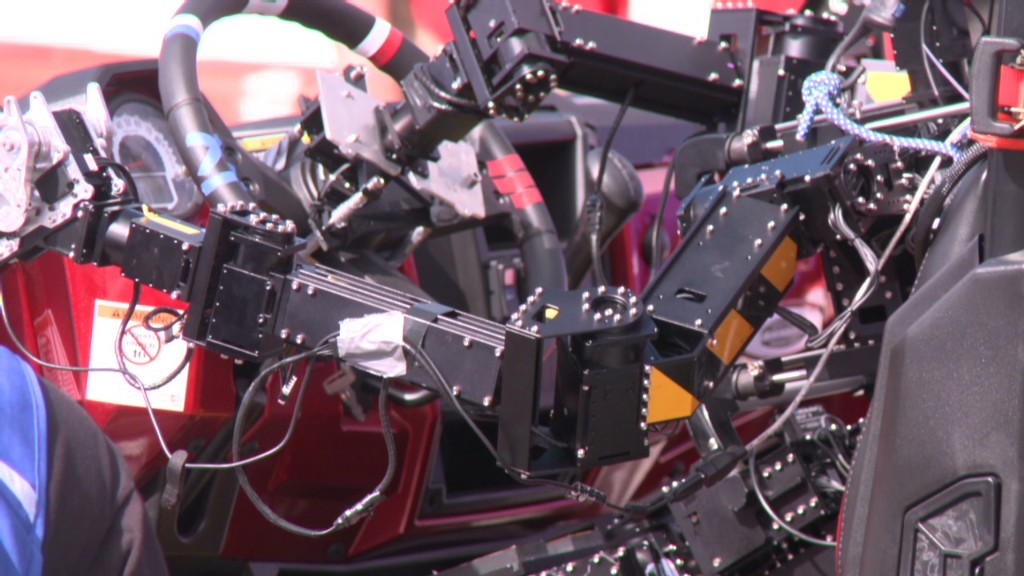 So what makes Lenovo think it can succeed in a sector that is among the most competitive in the world? Well, they've done it before.
Lenovo bought IBM's (IBM) ThinkPad division in 2005 and was able to turn it into a dominant force. The lessons learned over the past decade could now provide the basis for an aggressive expansion into mobile.
Google (GOOG) CEO Larry Page may have said it best himself.
"Lenovo has the expertise and track record to scale Motorola into a major player within the Android ecosystem," he wrote in a blog post. "They have a lot of experience in hardware, and they have global reach."
"Lenovo intends to keep Motorola's distinct brand identity—just as they did when they acquired ThinkPad from IBM," he added.
Related: China Mobile kicks off Apple iPhone bonanza
More than anything, the deal is just the latest indication of Lenovo's growing ambition.
Lenovo announced another big transaction with an American company last week, agreeing to pay $2.3 billion for IBM's low-end x86 server business.
Both deals require regulatory approval, including from the Committee on Foreign Investment in the U.S., which reviews purchases of U.S. companies to make sure they don't undermine national security.
"I am confident we will be successful with this process, and that our companies will not only maintain our current momentum in the market, but also build a strong foundation for the future," Lenovo CEO Yang Yuanqing said of the Motorola deal.