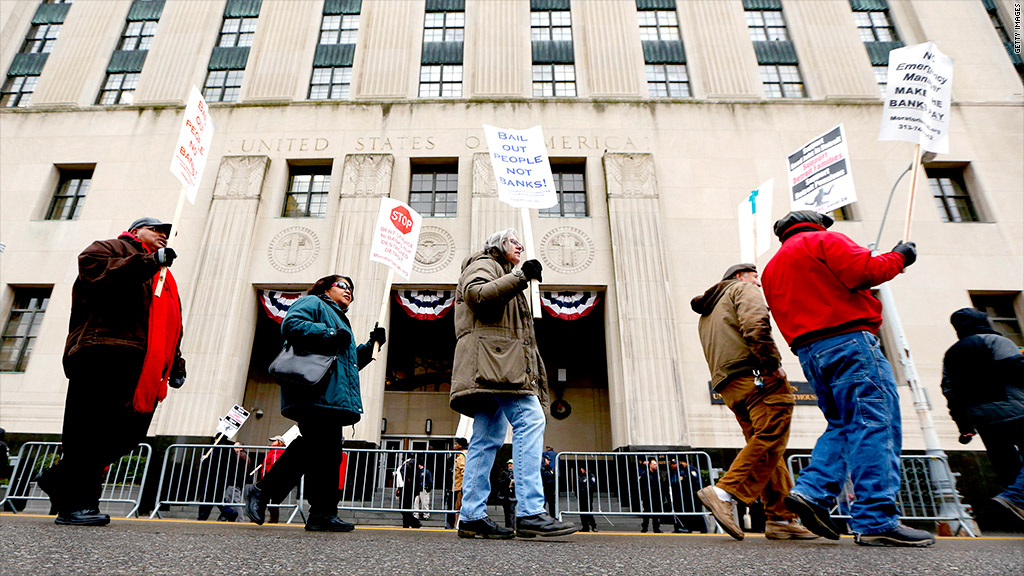 Detroit owes nearly $14 million to lawyers and consultants for work during the first three months of its bankruptcy proceedings.
A new report shows that the city has incurred fees of $13.3 million from the time of its July 18 bankruptcy filing through the end of September. It will also have to pay out an additional $400,000 more in expenses for the firms.
And those bills don't even include the most labor-intensive part of the bankruptcy case. That came in late October and early November, when Bankruptcy Judge Steven Rhodes held a two-week hearing on whether Detroit qualified for bankruptcy court's legal protections. He ruled in December that the city could go forward with its bankruptcy reorganization.
There has been some progress in the case since that ruling. Mediators have reached tentative deals on issues including how to pay for retiree health care, one of the most expensive issues facing the city, and to keep the city-owned art collection on display at its museum.
Related: Detroit reaches deal on retiree health care
But the case still likely has months of legal arguments and negotiations before it is concluded.
As steep as the bankruptcy fees may be, they're just a fraction of the city's financial problems. Detroit was struggling with $18 billion in liabilities at the time of its filing. About $11.5 billion of that is unsecured debt such as pension funds, retiree health care costs and bonds sold by the city to investors.
Related: Michigan governor proposes $350 million Detroit bailout
Detroit's biggest bill came from its primary law firm, Jones Day, which submitted fees that amount to nearly half of the $14 million total.
Kevyn Orr, the emergency manager appointed by the state a year ago to oversee the city's finances, was a bankruptcy attorney with Jones Day, but resigned at the time of his appointment. The filing noted that Jones Day gave the city a 10% discount on its bill.
Jones Day's lawyers billed the city at rates from $300 an hour for an associate to up to $1,000 for partners.
The restructuring firm Conway MacKenzie submitted the city's second largest bill, for a total of $2.3 million.