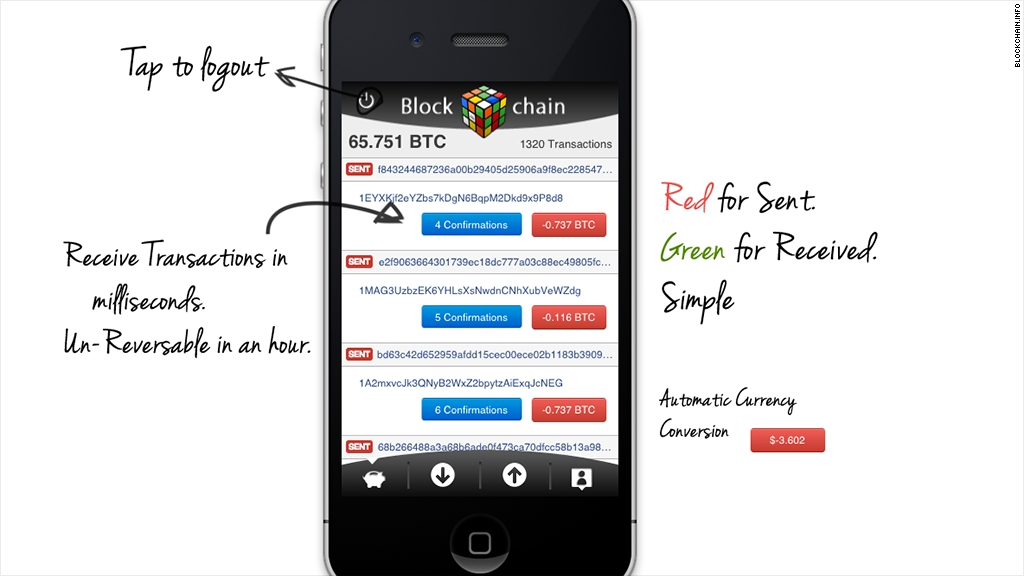 Apple has pulled popular Bitcoin app Blockchain out of its mobile marketplace without explanation.
The Blockchain app, downloaded 120,000 times during its two years in Apple's iTunes App Store, was the most popular way for people and companies to transfer bitcoins from one another. Apple removed it from the store on Wednesday.
Blockchain immediately shot back with a statement, accusing Apple (AAPL) of getting overly aggressive with future competitors. Apple is rumored to be developing its own mobile payment system.
"These actions by Apple once again demonstrate the anti-competitive and capricious nature of the App Store policies that are clearly focused on preserving Apple's monopoly on payments rather than based on any consideration of the needs and desires of their users," a spokesman for Blockchain said.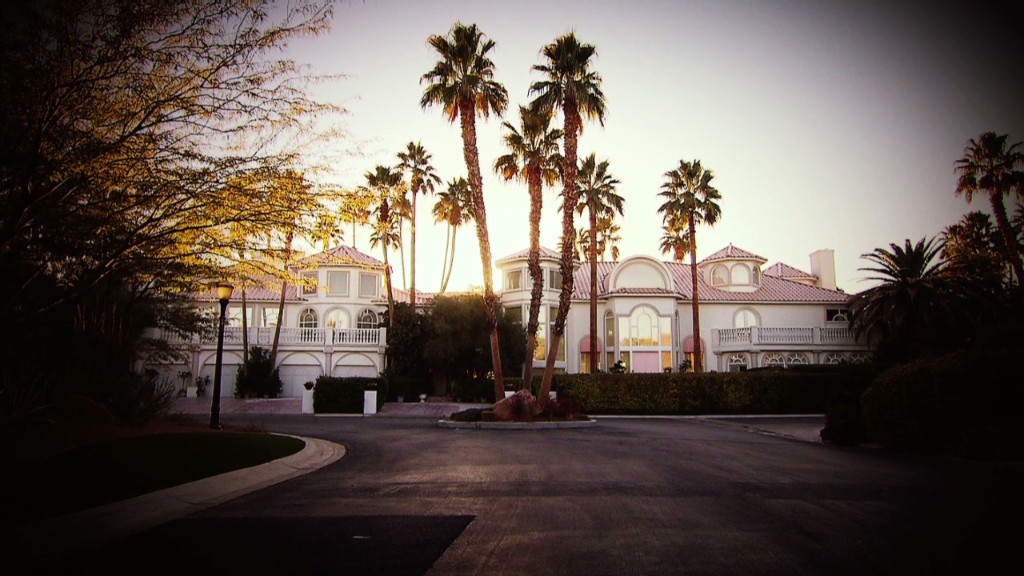 In its email alerting Blockchain of its decision, Apple referenced an "unresolved issue." But Apple didn't expand on that, and the company did not respond to a request for comment.
Bitcoin users are calling Apple a bully. Many are threatening to ditch iPhones and iPads for devices that run Google's Android. Blockchain is still available in the Google (GOOG) Play Store.
"It is as if IBM (IBM) would have banned email clients in the early 90's," said Michael Kondratov, president of the Aspire Auctions in Cleveland and Pittsburgh. Kondratov recently started allowing customers to bid on antiques and art using bitcoins.
"I feel Apple is no longer a 'rebel' company," he wrote in an email.
Related story: Zynga testing Bitcoin payments for games
Elizabeth Ploshay, a board member with the advocacy-focused Bitcoin Foundation, called it "truly upsetting" that Apple has distanced itself from the growing Bitcoin-using business community.
Blockchain's CEO, Nick Cary, noted that the company spent more than $100,000 developing the app. He said software developers are already working on making an HTML5 version that will work through all Internet browsers, including Apple's Safari. That would essentially render Apple's stand fruitless.
"They're on the wrong side of technology and history here," Cary said.
Apple hasn't yanked every Bitcoin-related app, though. Dozens still exist in its mobile marketplace as of Thursday morning.
The company's move is the latest event putting pressure on Bitcoin, which has grown in popularity because of its independence from government-controlled currencies. But Bitcoin maintains a stigma due to its frequent use in online drug markets like Silk Road.
Last week, U.S. law enforcement agents arrested the CEO of Bitcoin exchange BitInstant and charged him with laundering money for Silk Road customers. Additionally, lawmakers have called for increased regulation of Bitcoin in light of the currency's heightened privacy. Bitcoins can be traded without using names and are difficult to trace to individuals.
But bitcoins aren't just for drug dealers. Many legitimate businesses -- everything from Subway sandwich shops to barbers -- have adopted the digital currency.