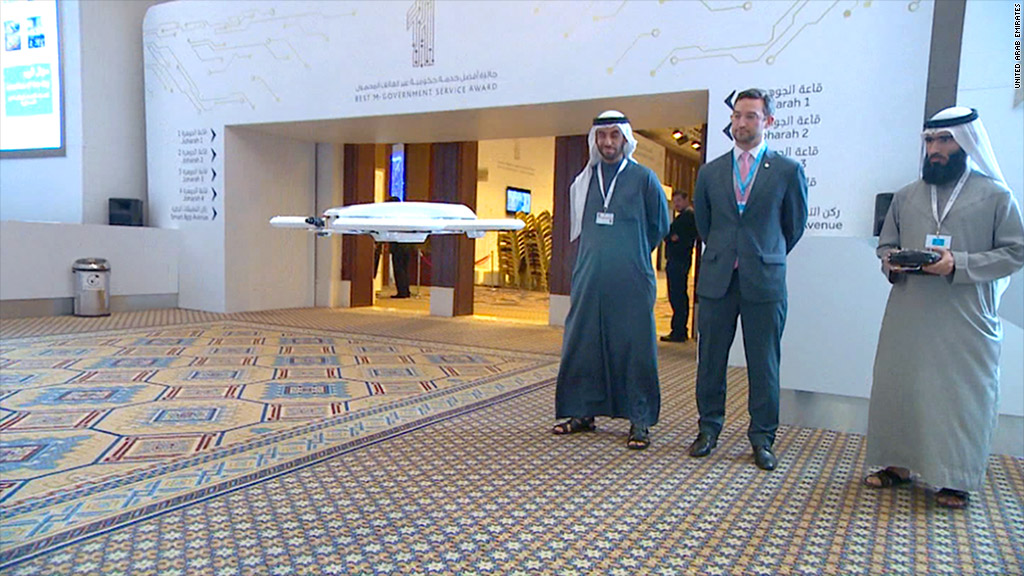 The United Arab Emirates is planning to use drones to deliver government documents to residents, and to monitor road traffic.
The initiative is considered the first of its kind and officials say it will help the government respond faster to residents' needs.
"We want to reach people before they reach us," said UAE Prime Minister Sheikh Mohammed bin Rashid in a statement.
Engineers have been conducting tests for the past three months to see if the plan is feasible. The final phase of testing will begin soon in Dubai, one of seven emirates that make up the country.
Related: 7 crazy drone concepts
The drones will use Google (GOOG) maps to identify addresses and fingerprint recognition technology to confirm a recipient's identity.
They're expected to have technology allowing a remote pilot to track and control the device in real time.
Related: Amazon drones? Time for a reality check
In December, Amazon (AMZN) said it was looking to use drones to deliver products to customers, though the drones would not be ready to take flight for four or five years.
The online retailer faces innumerable regulatory and logistical hurdles before the idea can take off. The Federal Aviation Administration will have to devise safety rules for unmanned aircraft, but there's little prospect of that happening anytime soon.
The FAA has been reviewing commercial drones since 2009, but it has not yet given them the thumbs up.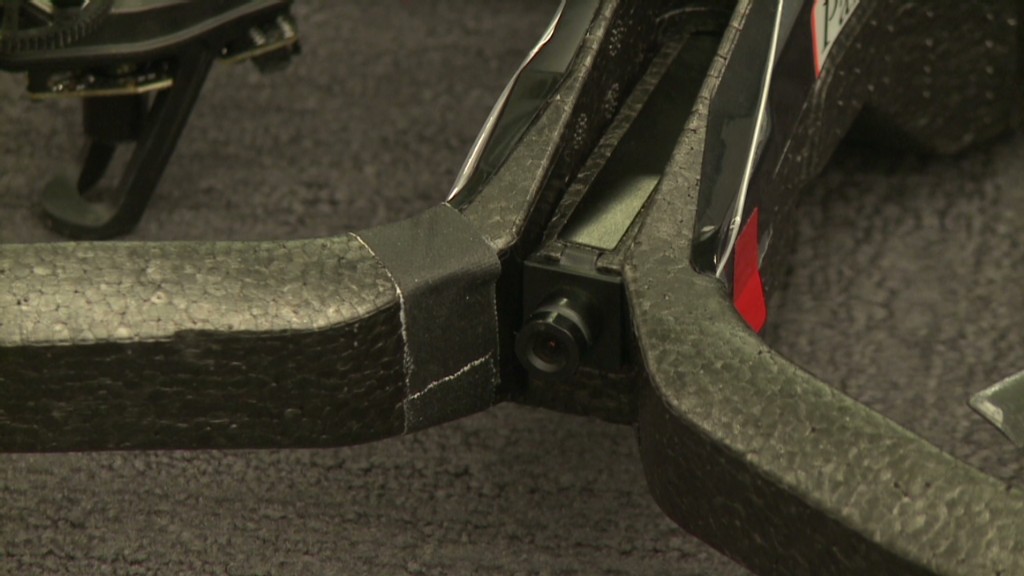 Logistics and express delivery group Deutsche Post DHL (DPSGY) has also carried out limited trials.