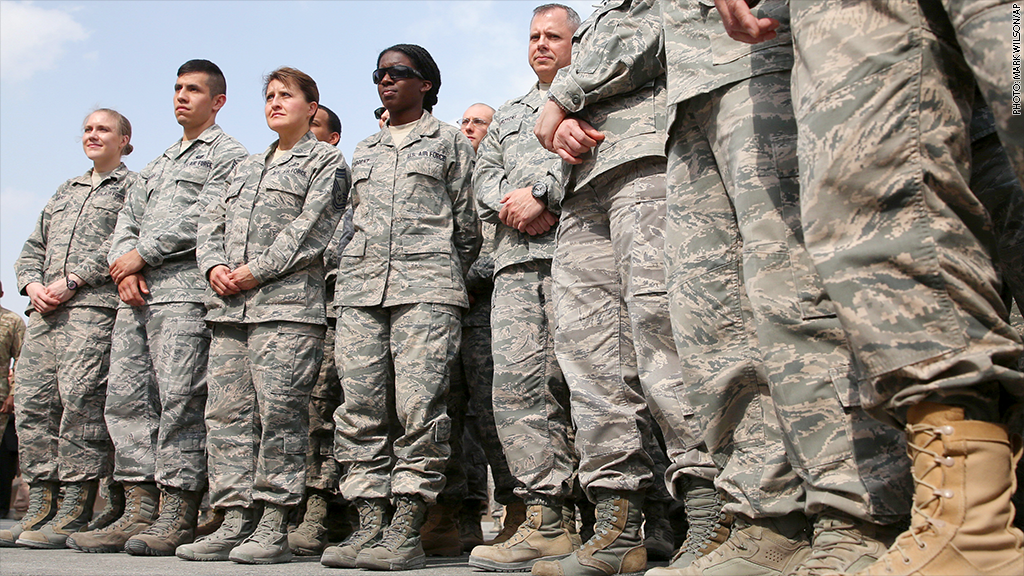 The Senate overwhelmingly passed a bill Wednesday to restore military pension increases, which is good news for 750,000 military retirees who had tens of thousands of dollars at stake.
The Senate voted 95-to-3 in favor of the bill, which the House passed Tuesday. The measure reinstates cost-of-living hikes in the pensions for all current retirees and anyone who enlisted before Jan. 1.
President Obama is expected to sign the bill in the coming days.
In December, a deal to fund the federal government led Congress to trim a full percentage point from cost-of-living raises for military retirees starting in 2015, yielding $6.3 billion in savings.
The move sparked outrage among veterans and retiree groups, who accused Congress of "betraying" promises made to those who risked their lives in wars overseas.
Related: House votes to restore pensions
The cuts would decrease the pensions of 750,000 military personnel. Over the course of their lifetime, those cuts would trim, on average, around $69,000 from enlisted members' pensions and $87,000 from officers' pensions, according to a Congressional Research Service report this month.
The bill does not extend pension increases for military personnel who enlisted after Jan. 1.
Military groups were happy that Congress moved to take a "modest step in the right direction" but they had pushed Congress to repeal the cuts for all enlistees, including those who joined after Jan. 1.
"We would prefer a full repeal of the provision ...not piecemeal changes to the military pay and benefit package without understanding the long term unintended consequences to retention and readiness," said retired Army Col. Michael Barron, Colonel, deputy director of government relations for the Military Officers Association of America.
While lawmakers have generally agreed they want to help military retirees, they've stumbled on how to pay for reinstating the increases, which was originally priced to cost around $6 billion for the full repeal.
The House bill would pay to revoke the cuts for current retirees and those already in the military by extending for one year budget cuts from the so-called "sequester." That idea was initially rejected by Senate Majority Leader Harry Reid, aides say, but he changed his mind.
Several conservative Democrats facing tough re-elections in their red-leaning states pushed their party to take up the bill.
"It's true that our country faces difficult fiscal challenges, but we cannot balance the budget on the backs of the military men and women who have served us," said Sen. Kay Hagan of North Carolina.
Disabled veterans get pension raises back
Most military retirees are a lot younger than private sector retirees. They enlist in their 20's and retire in their 40's. Very few stay on until they reach 62 -- those who are lucky enough to escape major injuries at war, or rise to higher echelons in the military system.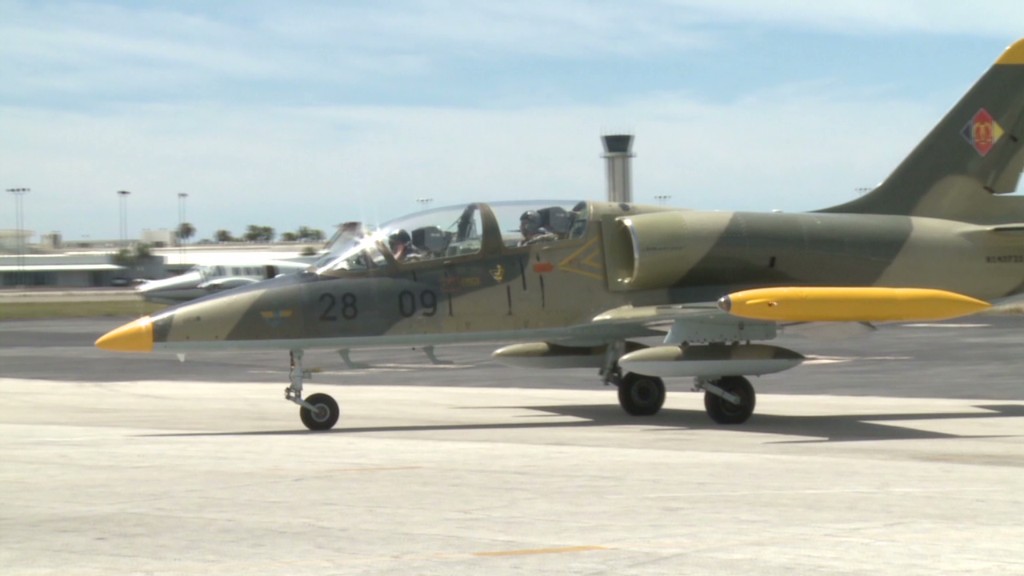 Last month, lawmakers reversed course on part of the pension cuts. They said they never intended to hurt disabled veterans or surviving families, and passed a bill to restore those pensions, leaving out other retirees.
The only senators who voted against the bill were Democrat Thomas Carper of Delaware and Republicans Daniel Coats of Indiana and Jeff Flake of Arizona.
-- CNN's Ted Barrett and Lisa Desjardins contributed to this report.