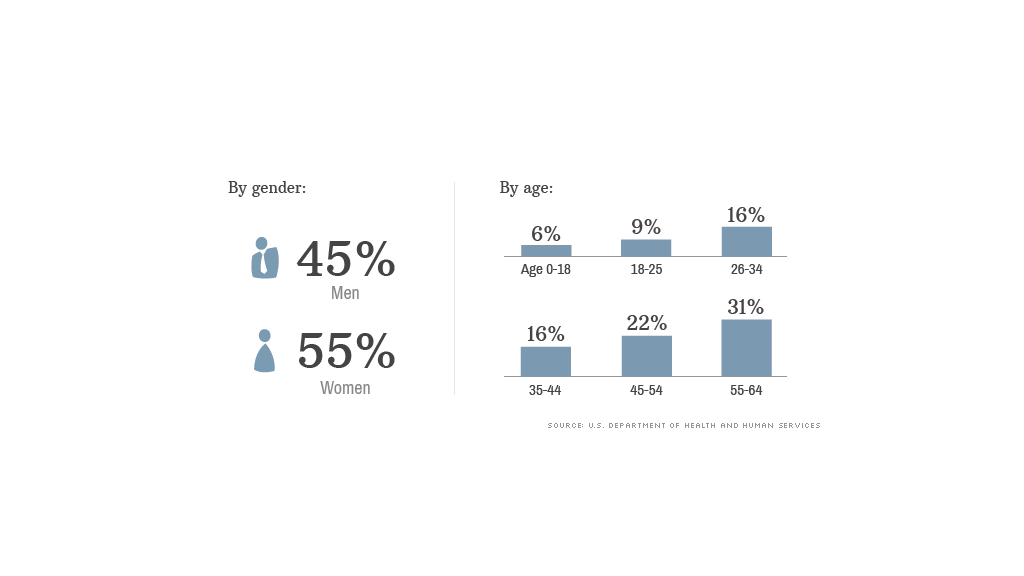 Americans continued to sign up for health insurance through the Obamacare exchanges in January, with 1.1 million people picking plans in state and federal exchanges.
That brings total sign-ups since the exchanges opened four months ago to nearly 3.3 million, according to federal data released Wednesday.
The non-partisan Congressional Budget Office last week projected that 6 million people would enroll in the exchanges for coverage for 2014. That estimate was previously downgraded from 7 million because of the vast technical problems that plagued the initial roll out of the exchanges.
Not all of the 3.3 million people have paid for their plans. Insurers interviewed last month by CNNMoney said only about 80% have sent in their first month's premium. Those who don't pay will see their plan choice voided, leaving them uninsured. Officials from the Department of Health and Human Services did not have a figure for the share who have paid.
About a quarter of people signing up are age 18 to 34, lower than the roughly 40% share that the White House and independent experts had originally forecast. The number of younger enrollees is a crucial metric since insurers want to attract healthier individuals to balance out older, sicker enrollees. If too many high-cost people enroll, it could cause 2015 premiums to jump.
A new Commonwealth Fund brief, however, said that health status -- regardless of age -- is most important.
"There has been a lot of discussion about the importance of young adults in the marketplaces but no consensus on how many young adults are needed to achieve the right balance and what happens if those numbers aren't reached," said Sara Collins, the fund's vice president for health care coverage and access.
Several insurers said on their 2013 earnings calls that the number and demographic profile of the people enrolling are close, if not on target with their projections.
"The general characteristics of applicants are also tracking fairly closely with our expectations," said WellPoint (WLP) Chief Executive Joseph Swedish in a call last month. WellPoint is one of the biggest players in the exchange, having received about a half million applications from the exchanges through December.
Related: Obamacare deadbeats: Some don't pay up
The data released Wednesday also included more information about who is signing up and what plans they are picking. Some 82% are eligible to receive federal subsidies to defray the cost of premiums and out-of-pocket costs. And 62% picked silver plans, which are the second tier of coverage, compared to 19% selecting the lowest bronze plan and 19% signing up for gold or platinum policies.
Some 64% of young adults picked silver plans. Catastrophic plans, which are reserved for those under age 30 or who qualify for hardship exemptions, attracted only 1% of those signing up.
Administration officials and advocacy groups have increased their enrollment drives in recent weeks, particularly looking to attract young adults and minorities. They are highlighting the availability of financial assistance for individuals making less than $46,000 and families of four with incomes below $94,200.
"We know that affordability is the number one concern for uninsured consumers, and over the next six weeks before the March 31st deadline, we'll be stepping up our efforts to make sure American families know about the financial help that is available," said Anne Filipic, president of Enroll America, which supports Obamacare.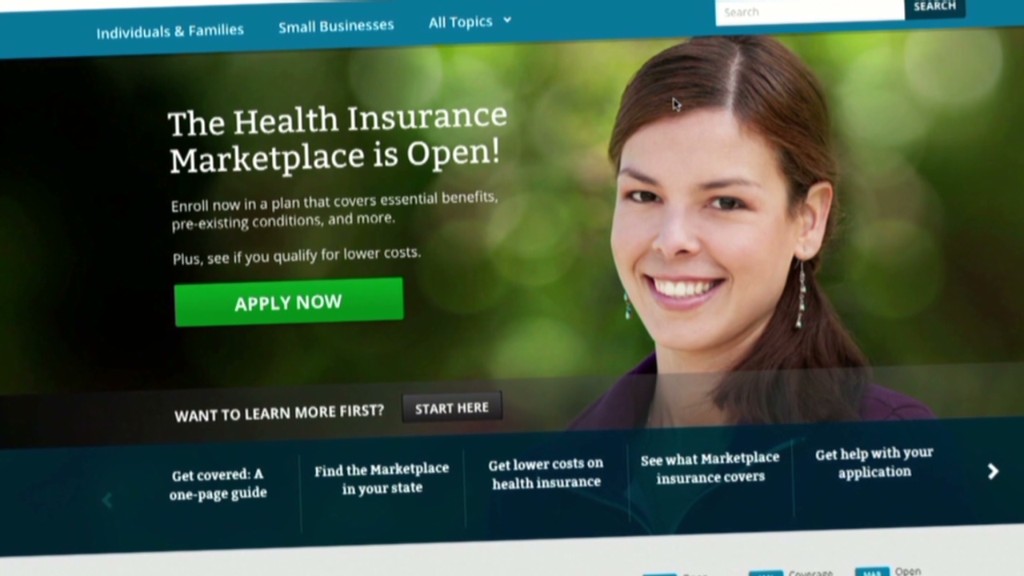 Open enrollment continues through March 31 for coverage starting May 1. Administration officials said Wednesday they will not extend that deadline.
Those who want coverage by March 1 have to sign up by Feb. 15 and pay their premium by the insurer's deadline, usually at the end of the month.