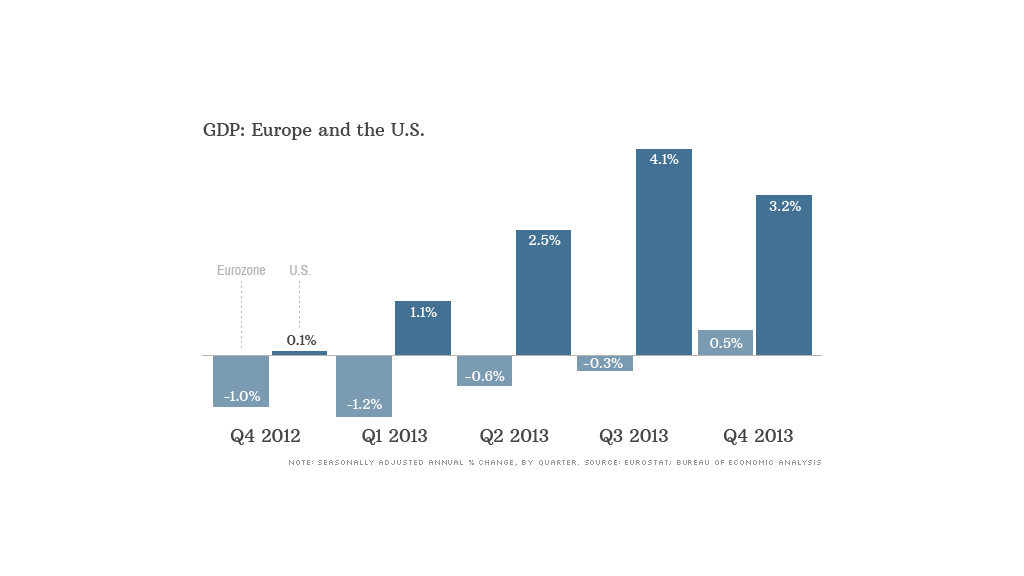 Europe's economy returned to annual growth in the last quarter of 2013 as a recovery gradually picked up pace.
Eurozone GDP rose by 0.3% in the fourth quarter, compared with the third, and by 0.5% over the same period of 2012, according to figures released Friday by Eurostat.
It was the first quarter of year-on-year growth since the end of 2011, and helped reduce the overall decline in Europe's economy last year.
The fourth-quarter acceleration was driven by a return to growth in France and Italy, which saw its first quarterly expansion in two and a half years, and a stronger performance in key economies such as Germany, the Netherlands and Spain.
France managed growth of 0.3% over the quarter, slightly stronger than expected, after zero growth in the third quarter. Germany, the eurozone's biggest and strongest economy, reported growth of 0.4% quarter-on-quarter, coming in slightly ahead of expectations thanks to robust exports.
Related: ECB holds fire despite deflation risk
The improving outlook reflects the painful structural reforms undertaken across the region, new fiscal rules that should prevent a repeat of the debt crisis, and confidence in the financial safety net offered by the European Central Bank, according to Berenberg economist Christian Schulz.
"The foundations for growth are much stronger now than they were before the crisis, even though some countries like Italy and France still have serious homework to do," he noted.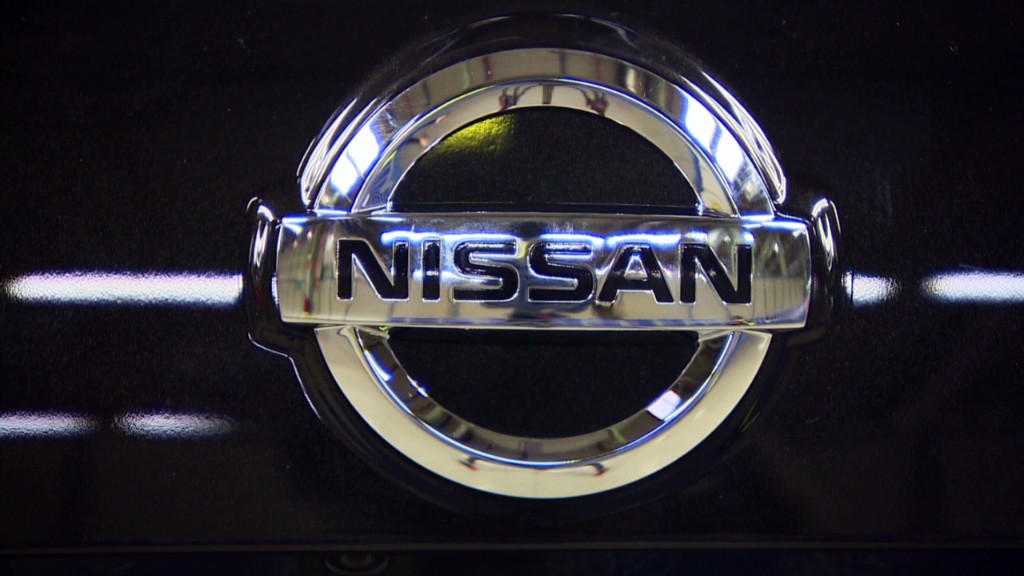 The eurozone is not out of the woods, however. The economy contracted by 0.4% overall last year, and some bailed out countries -- Greece and Cyprus -- remain depressed. Output in Italy and Spain is way below its pre-crisis peak.
Related: Europe's economy: What could go wrong?
The economy is not generating jobs fast enough to bring unemployment down from record levels, and activity is not yet robust enough to remove the risk of deflation.
While Friday's GDP data may ease pressure on the ECB to further relax monetary policy, some economists still expect the bank to have to make good on its promise of further "decisive action" given that inflation is still less than half its target, and credit conditions for companies and households remain tight.