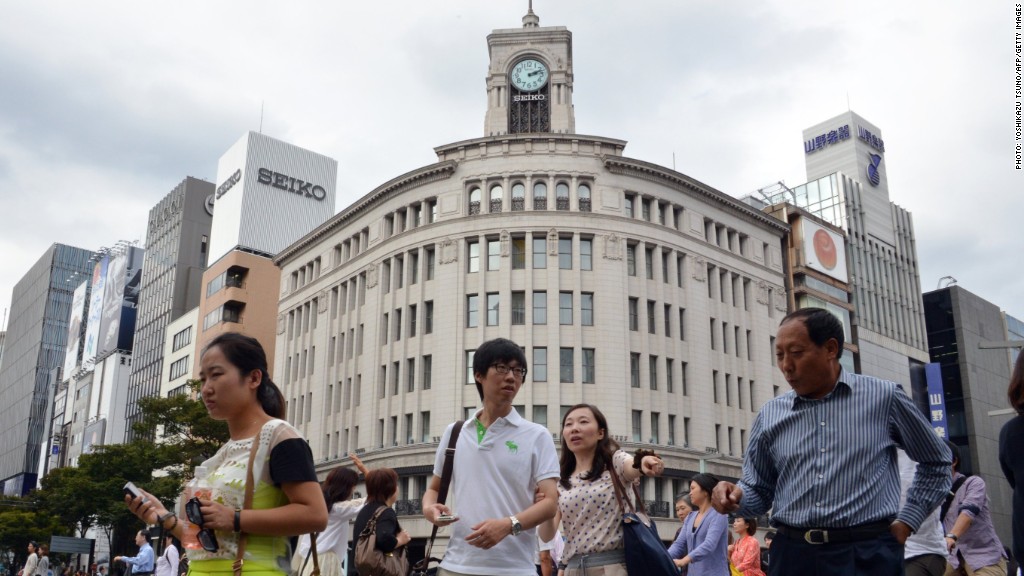 Japan's economy remained stuck in first gear in the fourth quarter, raising questions over the government's ambitious turnaround plan.
Japan's economy grew at an annual rate of 1% in the final three months of 2013, the Cabinet Office said Monday. The growth was much slower than the 2.8% figure expected by economists.
On a quarterly basis, Japan's gross domestic product increased by 0.3%. Net exports were particularly weak, as the number of goods coming into the country grew more quickly than exports.
After a brief dip into negative territory, the Nikkei closed 0.6% higher.
The poor results come just months before a sales tax increase is scheduled to take effect and likely dent consumer spending. The results also raise questions over the strength of Japan's recovery.
Prime Minister Abe has increased government spending and installed a central banker who is not afraid to use aggressive monetary policy.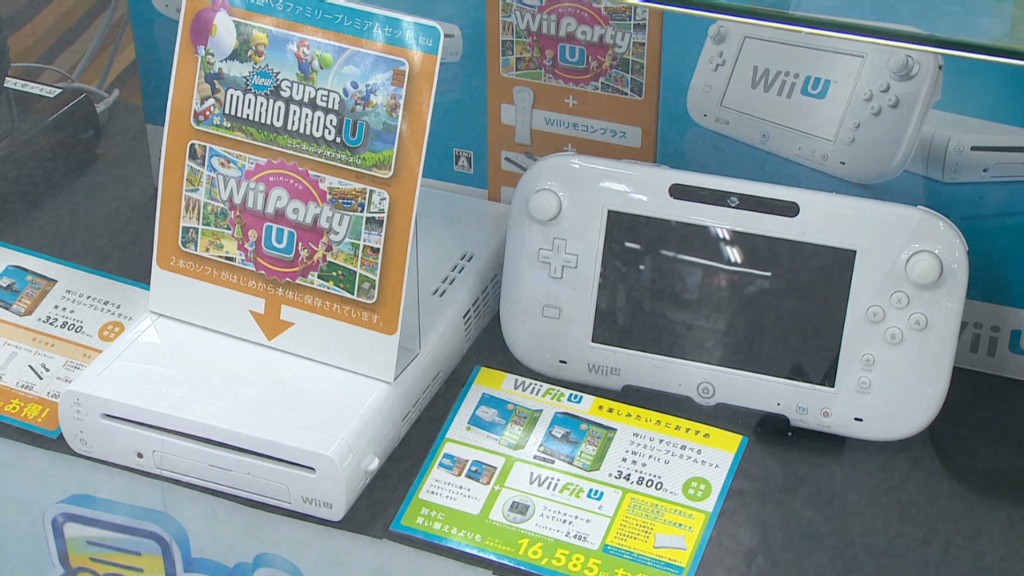 The idea is that the measures -- known as Abenomics -- will end years of deflation, leading to more robust growth for the world's third largest economy.
Related story: Japan debt tops 1 quadrillion yen
Since the central bank announced its stimulus plan in April, the yen has fallen 27% against the dollar and helped Japanese manufacturers compete against international rivals.
A falling currency lowers the price of a country's exports, making them more attractive to international buyers by undercutting competitors. The strategy should boost Japan's flagship brands and give them a reason to raise wages.
Results so far have been mixed. Wages have not gone up by much, and promised structural reforms have been difficult to implement.
Abe's government has proposed measures that would make the labor market more flexible, encourage immigration, bring nuclear power plants back online and draw more Japanese women into the workforce.
Most of those ideas have, so far, gone nowhere.
Should growth continue to stagnate, attention may turn back to the Bank of Japan, which could come under pressure to increase the size of its stimulus program in an effort to support the economy.