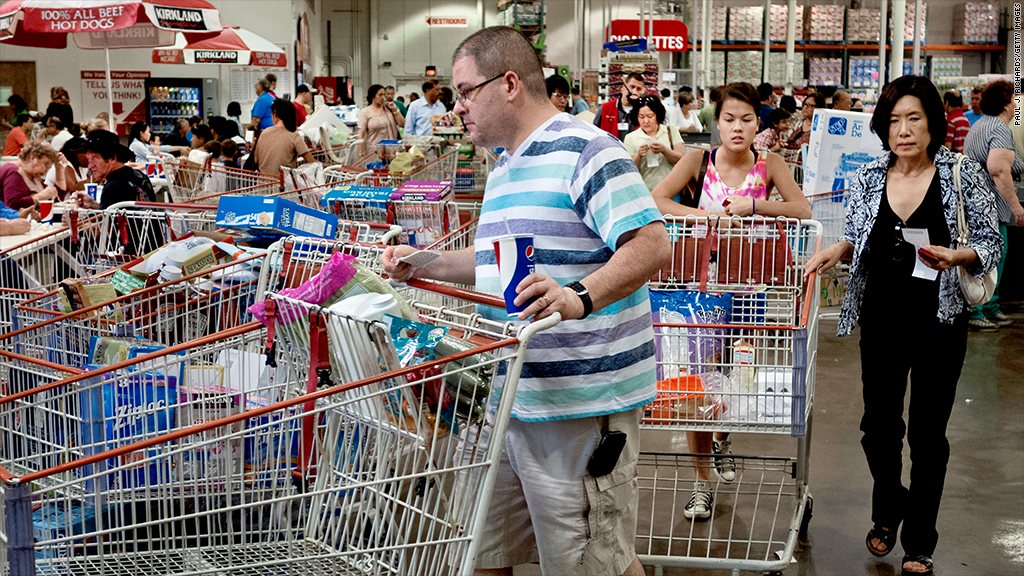 American borrowing surged last quarter, capping a year when debt levels reached highs not seen since before the recession.
Total household debt jumped by $241 billion from October through December, according to a report from the Federal Reserve Bank of New York released Tuesday. That includes debt for mortgages and credit cards, as well as student and auto loans.
Related: What will your mortgage payment be?
"This quarter is the first time since before the Great Recession that household debt has increased over its year-ago levels suggesting that after a long period of deleveraging, households are borrowing again," said Wilbert van der Klaauw, senior vice president and economist at the New York Fed.
Related: Relax, Capital One won't be knocking on your door
The hike was primarily driven by a $152 billion jump in mortgage debt. Total household debt rose $180 billion, the first yearly increase since 2008.
Despite the increase, American borrowing stands at $11.52 trillion, about 9% below its peak reached in 2008.