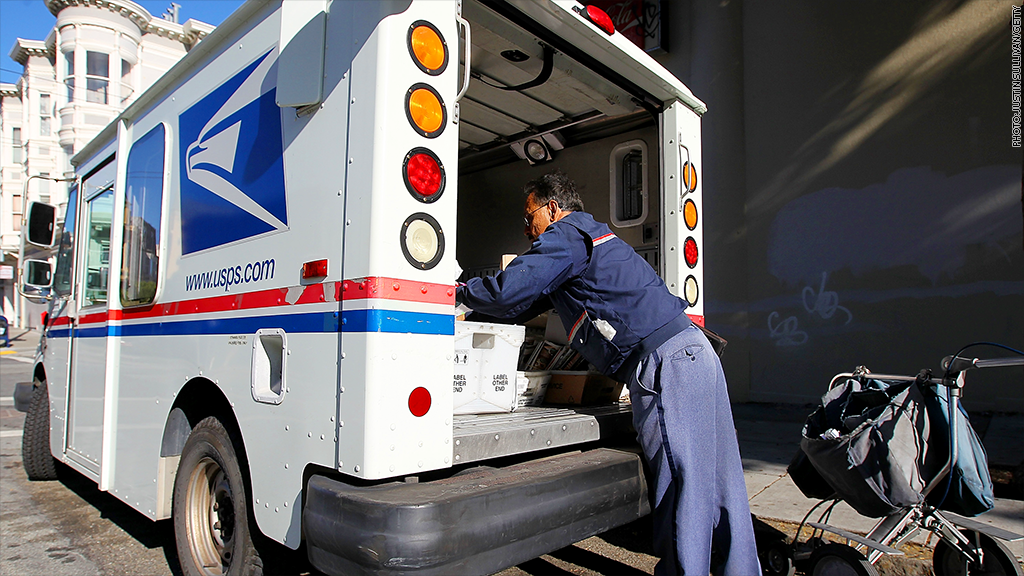 Americans dearly love getting their mail daily. But they can't say what they'd miss if the U.S. Postal Service disappeared.
"People seemed to sense that the Postal Service disappearing would be a bad thing, but they had trouble articulating more specifically how this would affect them personally," the report from the U.S. Postal Service Office Inspector General says.
The inspector general's office commissioned the report, which posed questions to 101 people in 10 focus groups nationwide. It summed up the answers in the white paper called: "What America Wants and Needs from the Postal Service."
The findings offer some insight into Americans' complicated relationship with the financially strapped Postal Service.
Related: Price of stamps goes up 3 cents
Americans said they wanted the post office to stay the way it is for "nostalgia" and a "desire to see it continue to provide services because of its importance to the American people."
Only two people said they wouldn't be "negatively affected" if the postal service closed in five years. One of them was 92-year-old Mary from Bethel, Maine, who visits her local post office every day.
"I'll be dead by then," she said, according to the report.
Still, as the people interviewed learned more about the way the agency works and its financial struggles, they became more willing to consider cuts in mail delivery days or post office hours, and even moving away from at-your-door delivery to cluster boxes -- if it saves the institution.
Once people in the survey understood that the agency is not taxpayer-funded and runs on its own revenue, people also "lowered their service level expectations."
Related: The Postal Service would love to ship you beer
People gave a thumbs up to the idea that the post office offer more products and services, like hunting and fishing licenses, or paying traffic tickets. But interestingly enough, none of them imagined themselves going to the post office to use any of those services.
That sentiment seemed to capture the conundrum facing the Postal Service. The agency is in a financial bind because fewer people are using its services to mail letters and pay bills.
The agency also continues to be hamstrung by a mandate to pay billions into a fund that will pay for the health care for future retirees.
So even though junk mail services are booming and people are starting to mail more packages, the retiree mandate puts it in a bind.
In the most recent financial quarter, the Postal Service posted an operating profit of $765 million. But even a handsome profit isn't enough to pull the agency out from under the $5 billion payment owed to the retiree fund.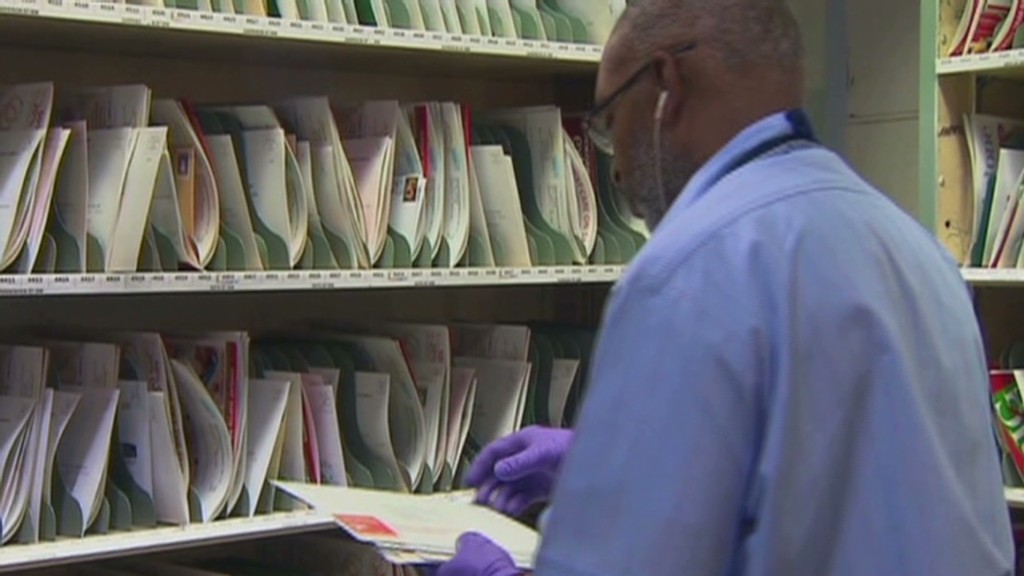 The focus groups were conducted from August through November 2013 with people participating from 11 states.
U.S. Postal Service spokeswoman Toni DeLancey said the agency was still evaluating the report and had no comment yet.