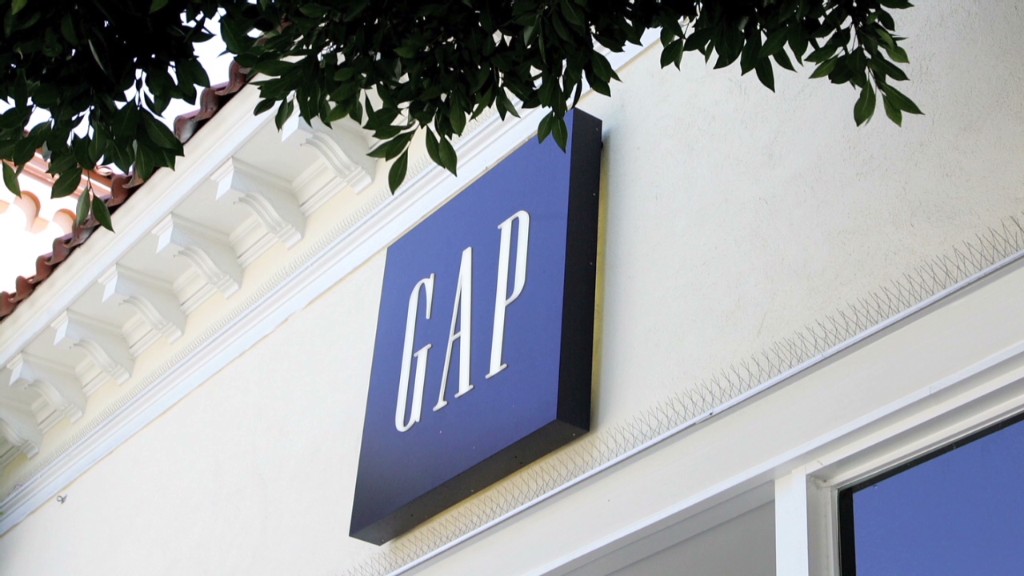 Gap Inc. is raising the minimum pay for 65,000 U.S. employees, winning praise from President Obama who is pushing to raise the nation's minimum wage by a similar amount.
Gap CEO Glenn Murphy announced that the retailer will start paying its U.S. workers at least $9 an hour in June of this year, and $10 an hour in June 2015.
"To us, this is not a political issue," he said in a a statement. "Our decision to invest in front line employees will directly support our business, and is one that we expect to deliver a return many times over."
Gap (GPS) -- which operates Gap, Old Navy, Banana Republic and Athleta stores -- has the overwhelming majority of its more than 3,000 stores in the United States. It has a total of 136,000 workers worldwide, according the company's most recent filing, with about 90,000 of those workers in the United States.
The 65,000 U.S. workers affected by the decision are now making less than $10 an hour. The new pay scale applies to both full-time and part-time employees. While the company said the majority of its U.S. employees are already paid more than the minimum wage, it did not have a precise number being paid $7.25 an hour.
Related: Interactive look at minimum wage since 1938
President Obama, who has proposed raising the minimum wage to $10.10 from the current $7.25 an hour within three years, issued a statement late Wednesday praising the move by Gap.
"In my State of the Union address, I asked more businesses to do what they can to raise their employees' wages," the President said. "Today, I applaud Gap Inc. for announcing that they intend to raise wages for their employees beginning this year. But only action from Congress can make a difference nationwide."
Customers shouldn't worry. Gap won't need to raise prices to pay the higher wages, Lynn Albright, a vice president at Old Navy, told CNN. She said the higher wages would help attract "best in class talent" and lower turnover costs.
"We're coming from place where we can afford to make this investment," she said. She said the company has been discussing raising wages for some time and the decision had nothing to do with the nationwide minimum wage debate.
Related: Check out minimum wage in your state
Legislation to raise minimum wage has faced strong opposition from many Republicans in Congress as well as business groups such as the National Retail Federation, which argue that a higher minimum wage will result in fewer jobs being available for low-skilled workers. But a group of 75 leading economists, including seven with Nobel prizes, has backed the proposal for a higher minimum.
The Congressional Budget Office, a nonpartisan arm of Congress that assesses the impact of proposed legislation, issued a report Tuesday in which it said raising the minimum wage would raise 900,000 people out of poverty but could cost 500,000, as employers cut back staff due to the higher costs.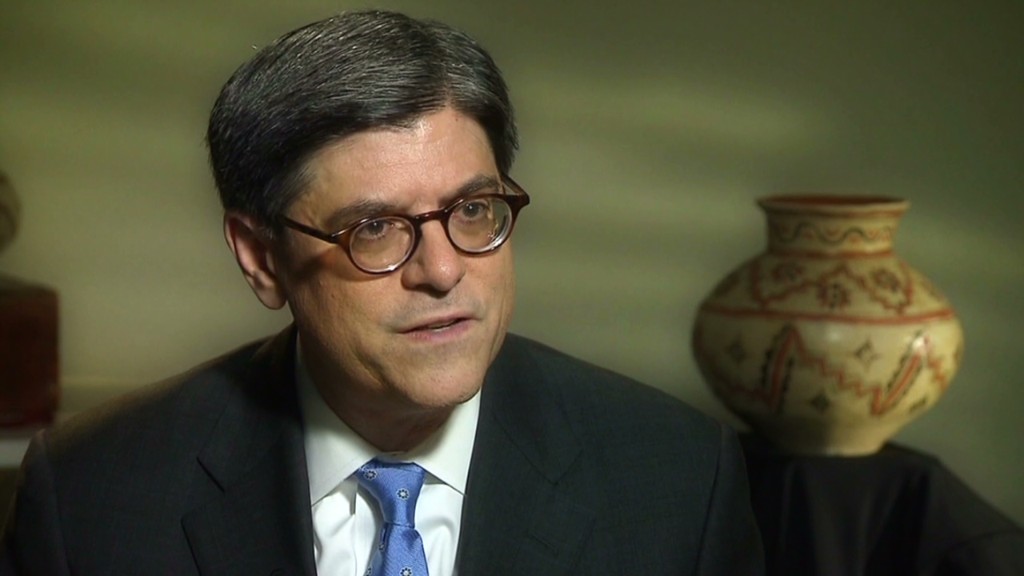 Gap did not give any estimate for how much the higher wage would cost the company,. The company reported sales of $16.2 billion worldwide in the most recent fiscal year. While it has not yet reported earnings for that fiscal year, it earned just under $1 billion in the nine months through Nov. 2 of last year.
While minimum wage is common in the retail industry, others have also started paying more. Wholesale club Costco (COST) pays a minimum of $11.50 an hour. CEO Craig Jelinek said the company supports the legislation to raise the minimum wage.
"Instead of minimizing wages, we know it's a lot more profitable in the long term to minimize employee turnover and maximize employee productivity, commitment and loyalty," he said early last year.
Grocer Whole Foods (WFM) said it pays a minimum of $10 an hour, but it hasn't taken a position on the minimum wage legislation.