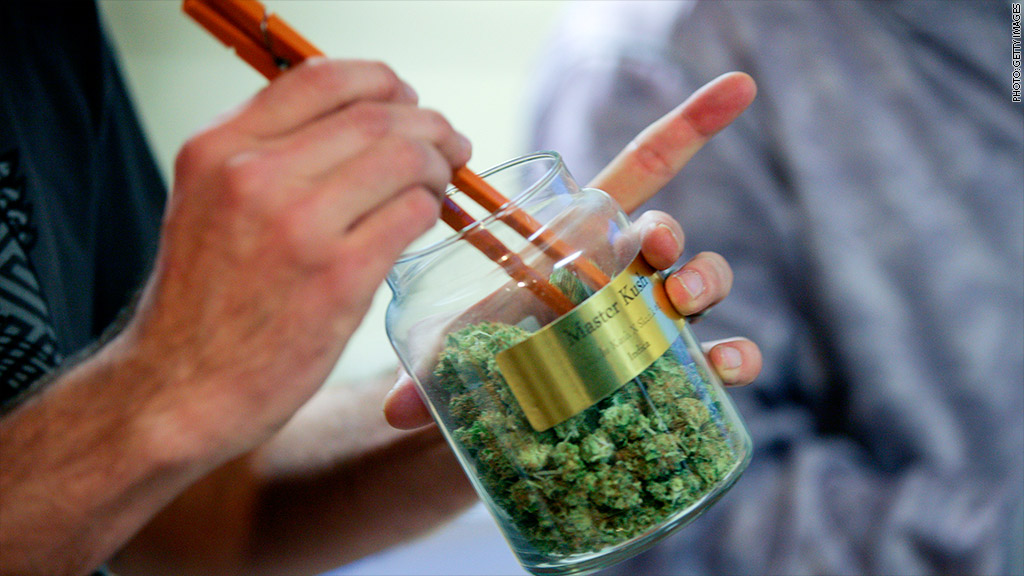 Colorado expects to take in about $184 million in tax revenue from marijuana in the first 18 months after legislation -- and much of that money will be funneled into teaching kids to stay away from pot.
The state's Joint Budget Committee released the report. Marijuana became legal for recreational use in Colorado on New Year's Day.
The committee projects revenue of about $610 million from retail and medical marijuana from Jan. 1 of this year to June 30, 2015, the end of the next fiscal year.
The state has an aggressive taxation policy, taxing marijuana three times during the process -- when it is produced, sold and bought.
As it turns out, the legalization of marijuana is even more popular among consumers than state officials had originally expected. The lines were so long at dispensaries on New Year's Day that some of them ran out of product, while others rationed their supply.
Related video: Pot stores in Denver open for business
The committee released a request to allocate $103.5 million towards the following causes: $45.5 million for the prevention of youth marijuana use; $40.4 million for treatment of substance use; $12.4 million for public health; $1.8 million for regulatory oversight; $3.2 million for law enforcement and public safety; and $200,000 for something called "statewide coordination."
The committee said this allocation of funds "represents a strong yet cautious first step toward ensuring a safe and responsible regulatory environment."
Last week, the federal government gave banks a green light to provide financial services to legal marijuana businesses. Before that, it was an all-cash business. Despite that, marijuana remains illegal in the eyes of the federal government.
Related: Marijuana manufacturing 2.0
Marijuana is legal in Colorado for adults 21 or older. Colorado residents who possess state-issued identification can buy up to one ounce. Out-of-state visitors can buy up to a quarter ounce.