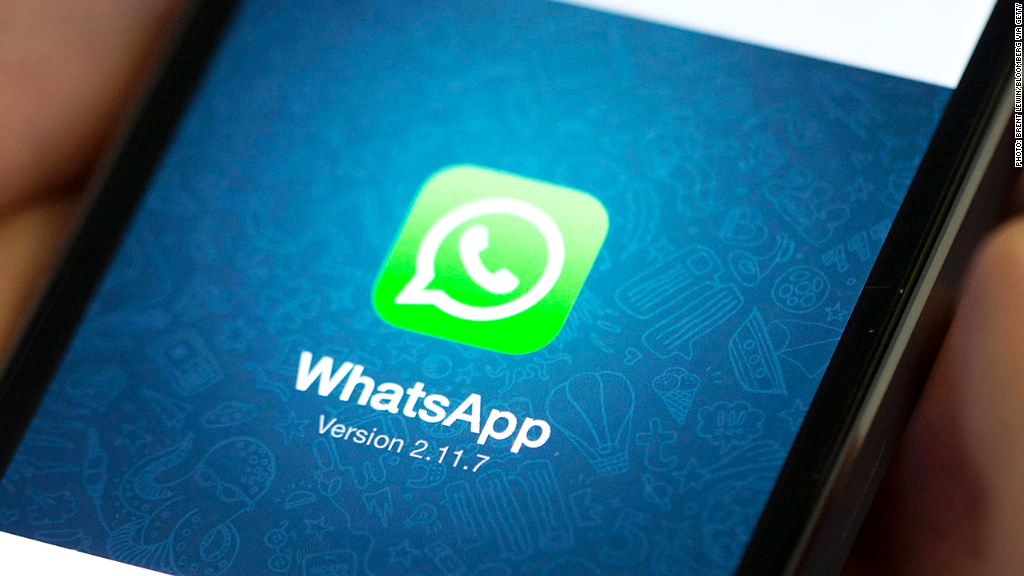 Although mobile messaging is hugely important to the future of communication and gaining momentum by the day, every potential messaging player seems to have its cards in place.
Google's (GOOG) Hangouts is available on the Web, Apple's iOS and as the chat service for Gmail, and it recently became the default text messaging app for Android.
Apple (AAPL) has its iMessage service, with well over 100 million active users. It works on iPhones, iPads, and Macs. IMessage has potential for growth, but Apple generally avoids big acquisitions, and it doesn't concern itself much with offering its services on rival platforms (Safari and iTunes are the exceptions).
Microsoft (MSFT) owns Skype, which is widely used for video chats and cheap international telephone calls -- but not as much for messaging. Skype is already the biggest multi-platform messaging service. Trying to fold another company into Microsoft's social networking universe seems like more trouble than it's worth -- Microsoft should just push Skype in new directions.
Related: Why WhatsApp is worth $19 billion
BlackBerry's (BBRY) BBM service is one of the last remaining assets of any value for the struggling Canadian smartphone maker. Shares of BlackBerry soared Thursday on the WhatsApp news, as investors realized they had undervalued BBM. But don't expect BlackBerry to give up on its popular messaging app anytime soon.
WeChat and Line are two of the biggest messaging services, with enormous followings in the lucrative Chinese and Japanese markets, respectively. But both are already owned by large corporations that aren't about to give up on their prized possessions.
Smaller services such as the Kik and Kakao Talk are very acquirable, but are neither is established enough internationally to make much of a mark for any potential buyer. Viber has gained a lot of traction, but it was acquired last week by the Japan's Ratuken for $900 million.
Twitter (TWTR) and Samsung could be potential acquirers. Samsung's ChatOn service reportedly has 100 million users, but little influence. Twitter has tried to establish itself as a direct messaging platform with mixed success. But no messaging service seems to quite fit for either company.
And then there's Snapchat, the popular messaging service that deletes photos and videos after a few seconds. Snapchat reportedly turned down a $3 billion offer from Facebook. After WhatsApp's lofty price tag, Snapchat could fetch a big payday. But Snapchat still feels separate, or at least complimentary, to the major messaging services.
The mobile messaging market is extremely fragmented. But now that WhatsApp is off the market, there doesn't seem to be a lot more room for consolidation. That means some services will likely grow while others simply die off.
That also leaves Facebook in a very favorable position to start to take control of the mobile messaging market, particularly Europe and the Americas. Facebook is the only messaging competitor that isn't producing hardware or a mobile operating system, so it has a true incentive to make its product as accessible and universal as possible.
But with more than a billion users, Facebook and WhatsApp could help make sense of what is right now a chaotic messaging landscape.