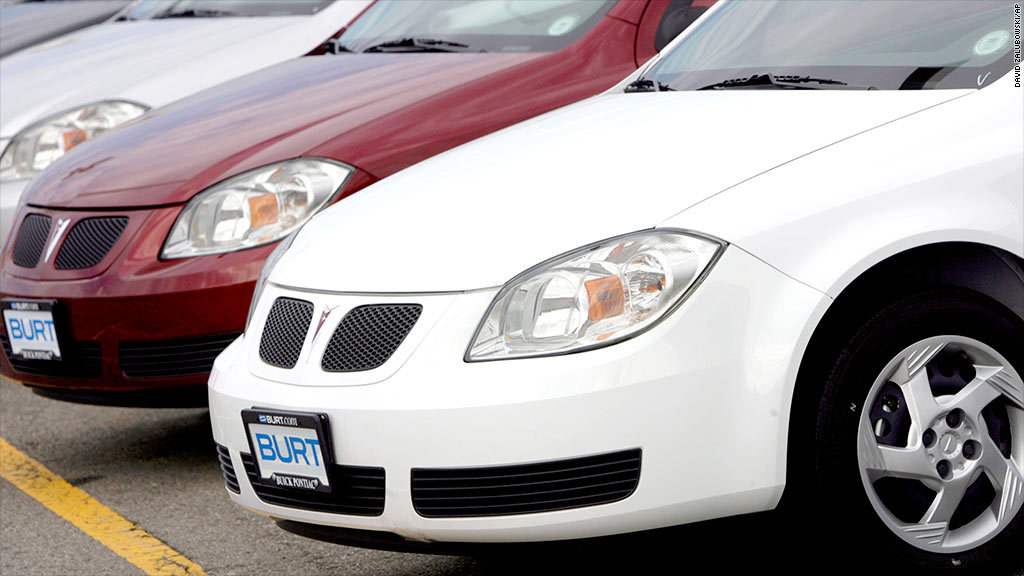 General Motors has been accused of dragging its feet for a decade on recalling popular compact cars with a defect that was involved in the deaths of at least six people.
A Georgia attorney is alleging that GM knew about the problem since 2004 but failed to undertake a recall until mid-February, when GM (GM) recalled 778,000 Chevrolet Cobalt and Pontiac G5 cars. The cars' ignition switch could easily be bumped or shaken out of the "on" position. When that happened, the engine would shut off leading to a loss of power steering and braking assistance. Also, in the event of a collision, the airbags would not work.
GM acknowledged at least 6 deaths resulting from the problem.
The attorney suing General Motors, Lance Cooper, represents the family of a woman killed in 2010 while driving a 2005 Cobalt, which was among the recalled vehicles.
A GM engineer experienced the problem while test-driving one of the vehicles in 2004 according to deposition transcripts provided to CNNMoney by Cooper. GM's engineers concluded there was a problem with the ignition switch in 2005, the depositions showed.
GM said that it could not comment on the matter since it is part of an ongoing lawsuit. The National Highway Traffic Safety Administration said it was aware of the recall and was monitoring its progress, but did not respond directly to a request for comment about GM's responsiveness.
Gallery - Bear market for classic American cars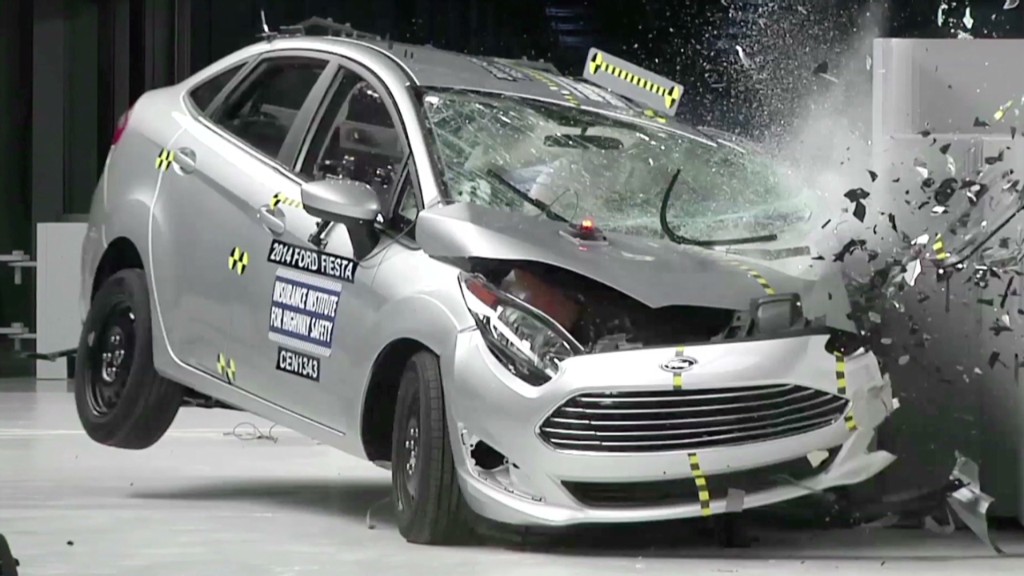 Under current law, automakers are required to report safety defects to the NHTSA within five days of discovering them. Failure to do so carries a maximum fine of $35 million. Last year, Ford had to pay the maximum fine, at the time, of $17.4 million for not promptly recalling Ford Escape SUVs with gas pedals that could become stuck. The fine was increased in October of 2013. Toyota has also had to pay large fines for not promptly reporting safety issues.
Ordinarily, when an automaker informs NHTSA that it intends to recall cars, a detailed chronology of events leading up to the recall is part of the information provided. In the case of the Cobalt recall, GM does not indicate when it first knew of the problem.
GM is expected to provide a detailed chronology of the issue soon.
Cooper also claims that GM should be recalling more models than just the Cobalt and G5, two virtually identical compact cars.
GM had earlier tried to fix this problem without issuing actual recalls, instead issuing what are called "Technical Service Bulletins." TSBs instruct dealers to fix problems that are deemed not to be safety related. The "fix" involved putting an insert into the ignition switch of the Chevrolet HHR, Pontiac Solstice and Saturn Sky and Ion, in addition to the Cobalt and G5. None of those other models were included in GM's recall.
The inserts did not fix the problem, according to the attorney's letter.