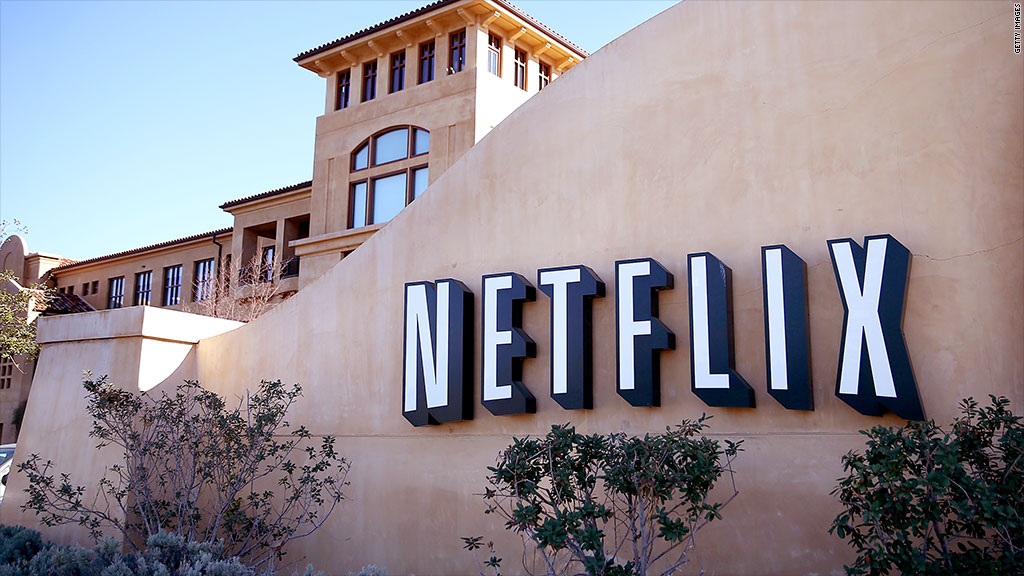 Having trouble streaming "House of Cards?" A stand-off involving Verizon and Netflix may be to blame.
Streaming speeds for Verizon FiOS customers dropped by 14% between December and January, according to Netflix. Meanwhile, Netflix speeds on most other Internet service providers held steady during that time period.
The slowdown comes amid a stand-off reported this week by The Wall Street Journal over whether broadband providers like Verizon (VZ) and AT&T (T) will charge Netflix to carry its videos.
Netflix (NFLX) relies heavily on third parties -- primarily Cogent Communications (CCOI) -- to deliver content from its servers to Internet service providers. Traditionally, broadband companies and bandwidth providers like Cogent haven't charged one another, on the assumption that traffic that flows back and forth over their networks will even out over time.
But recently, broadband companies have begun demanding payment when they feel they're being overburdened in the exchange.
Related: Netflix CEO Reed Hastings is changing the way we watch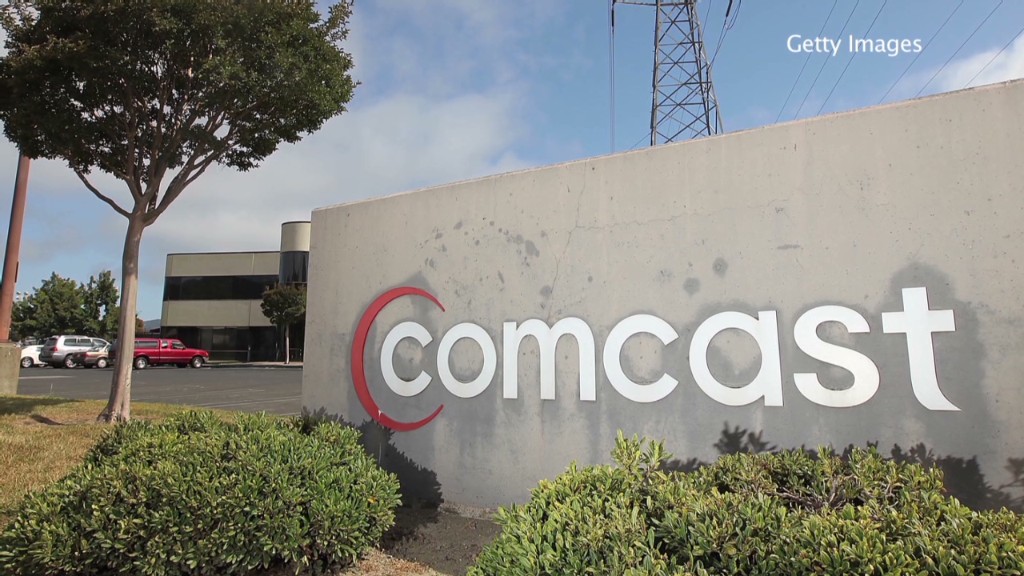 Verizon (VZ) wants Netflix to pay for the enormous amounts of traffic that get sent over its FiOS network, the Journal reported. Netflix is a data hog, its streaming content sometimes making up around a third of traffic on U.S. broadband networks during peak hours.
Cogent CEO Dave Schaeffer said Verizon was "using their monopoly power to put a toll road in place."
"They're refusing to improve the connections between our network and their network," he told CNNMoney.
A Netflix spokesman declined to comment, but the company in the past has characterized the slowdown in Verizon's streaming speeds as a consequence of network congestion.
Related: Netflix earns high marks in consumer survey
Verizon spokeswoman Linda Laughlin denied that there was any conflict with Netflix.
"Verizon continues to be open to ideas about the best ways to alleviate congestion so all customers benefit from the best quality of service possible," she said. "Verizon treats all traffic equally."
The broadband industry has been in the spotlight in recent weeks over concerns about consolidation and net neutrality, the principle that Internet service providers should avoid discriminating among various kinds of online traffic.
A federal appeals court stuck down the Federal Communication Commission's net neutrality rules last month, though the ruling did affirm the FCC's authority in principle to regulate broadband Internet service.
The FCC said Wednesday that it planned to issue new rules "to preserve Internet freedom and openness" under a legal framework that will better stand up to scrutiny in the courts. Net neutrality advocates are hopeful that the new rules will prevent broadband providers from restricting access to certain sites or imposing fees for certain web content.
Concerns about potential abuses in the industry gained additional urgency last week following news that Comcast (CCV) intends to buy Time Warner Cable (TWC), a deal that would combine the two biggest cable companies in the United States.
The deal would give Comcast even more leverage over the country's marketplace for television, broadband Internet and phone services. It's likely to face significant scrutiny from federal regulators.