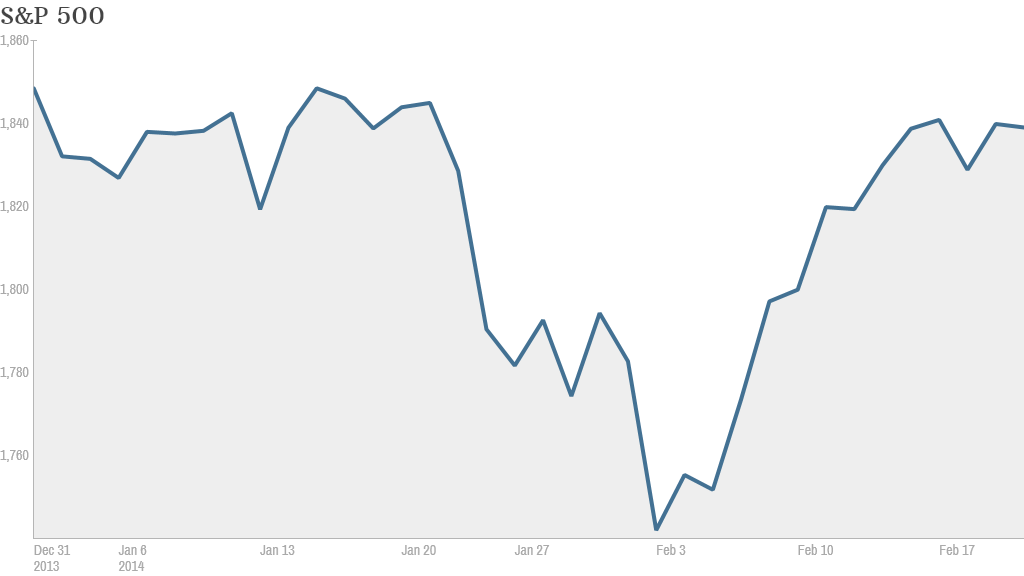 Stocks have warmed up in February. The market has plowed through weather-distorted economic data and amazingly enough could be on the way to new highs.
The major gauges ended little changed last week. But the Dow Jones industrial average is up 3% this month, and the S&P 500 ended Friday just below a record. The Nasdaq has been on fire, rising more than 4% this month.
The recent rally is a sharp turnaround from January, when stocks flirted with a so-called correction, typically defined as a decline of at least 10%. But worries about emerging markets sliding into chaos and economic weakness in China and the United States have abated.
There's little news of note on the docket this week. But new Federal Reserve chair Janet Yellen will be in the spotlight again.
Earlier this month, investors were reassured by comments from Yellen, who said that she would maintain the policies of her predecessor, Ben Bernanke. That should be favorable for stocks, even as the Fed scales back its bond buying program. The hope is that Yellen pulls back, or tapers, its stimulus in a gradual way.
Yellen made those remarks in front of the House two weeks ago and stocks soared that day. But her Senate appearance was postponed due to the weather and has been rescheduled for this coming Thursday. So investors will be looking to see if she can provide another jolt to the market.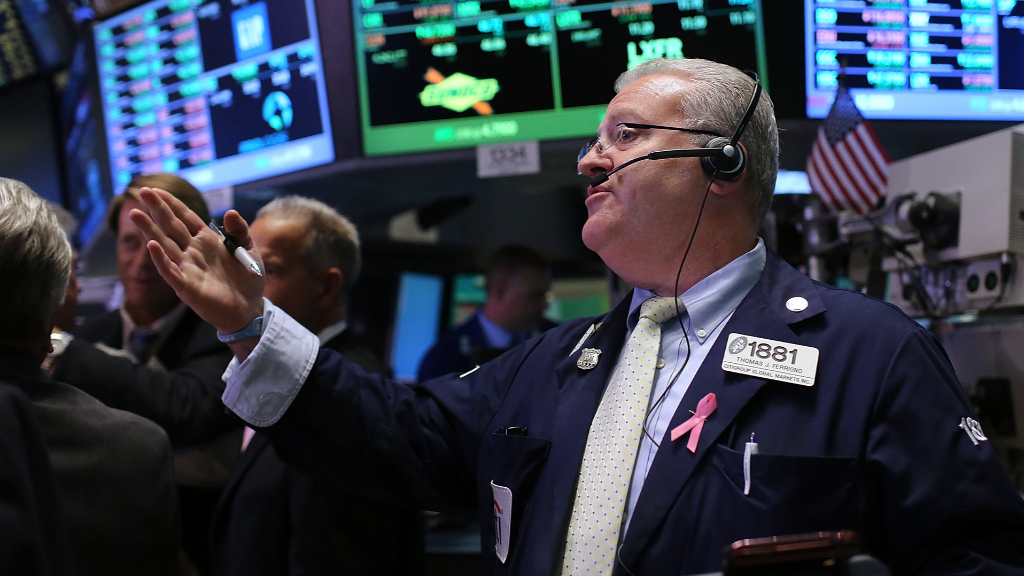 Corporate earnings have also given stocks a boost. According to FactSet Research, 72% of the companies in the S&P 500 have reported earnings for the fourth quarter that topped analysts' expectations. Companies have also been posting sales that have beat forecasts, though overall revenue growth remains tepid.
Related: Good news and bad news on corporate sales
Investors will get results from 44 S&P 500 companies this week. Most of the major reports will come from retailers. Following a poor outlook from Wal-Mart (WMT) last week, investors will be looking at other retailers for signs about the health of consumer spending during last year's holiday shopping season.
Home Depot (HD), Macy's (M), Lowe's (LOW), Target (TGT), J.C. Penney (JCP) and Best Buy (BBY) are all due to give their reports for the quarter.
Meanwhile, the U.S. economy will be in focus with reports on housing, consumer confidence and a revision for gross domestic product for the fourth quarter all on the agenda.
More recently, reports on hiring, manufacturing and retail sales in December and January have come in weaker than expected. But investors have been quick to dismiss the lackluster reports, which many economists say were due to frigid temperatures in many parts of the country.
The next big economic report comes the week after this one. The government will release figures about job growth and the unemployment rate on March 7.