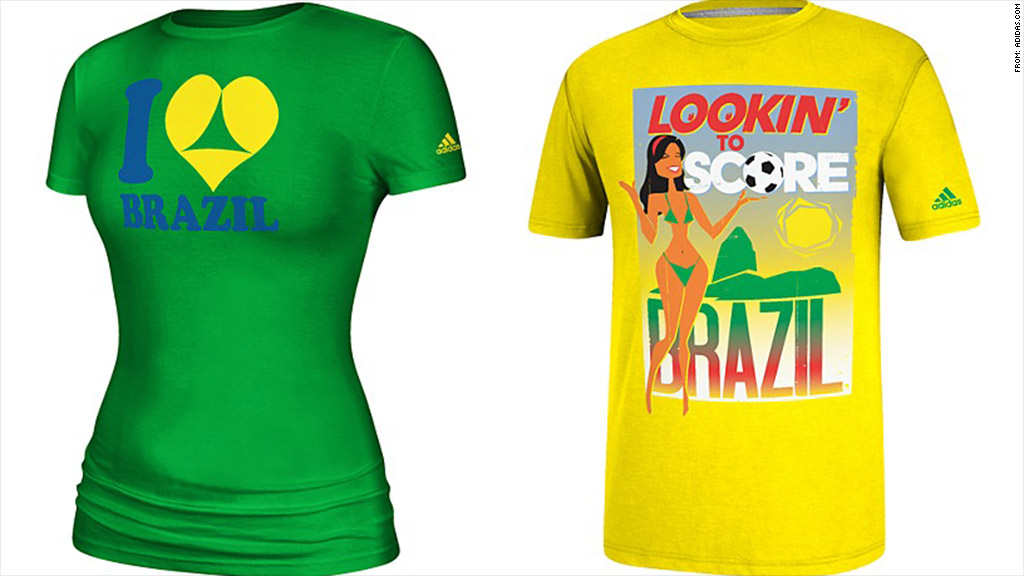 Adidas gave new meaning to the term "graphic tees" -- and 2014 World Cup host country Brazil didn't like what it saw.
One featured the phrase "I [heart] Brazil," with the heart resembling a woman's buttocks in a thong bikini, flipped upside-down.
The other was emblazoned with the phrase "Lookin' to score" and showed a bikini-clad woman with a soccer ball standing above "Brazil" in large letters.
"Sexual exploitation is an unacceptable crime and cannot be confused in any way with any kind of tourism. We want to make it clear to our major trading partners in tourism that Brazil does not tolerate this type of crime in its territory," Flavio Dino, president of Brazil's Tourism Agency, said in a statement.
The backlash prompted Adidas, the world's second-largest sports apparel maker and an official partner of the 2014 FIFA World Cup, to drop the shirts from its website Tuesday.
Adidas said it had also received complaints from shoppers.
Spokeswoman Katja Schreiber told CNNMoney that Adidas always listens carefully to its customers and stakeholders. "Having taken on board their feedback, we have made the decision to withdraw this product line," she said, noting that the shirts were part of a limited edition that was only available in the United States.
The country's president, Dilma Rousseff, has been outspoken on Twitter about combatting sex tourism during this summer's World Cup.
"Brazil is happy to receive tourists who are here for the Cup, but we're also prepared to combat sex tourism #CopaDasCopas," she wrote in a translated tweet.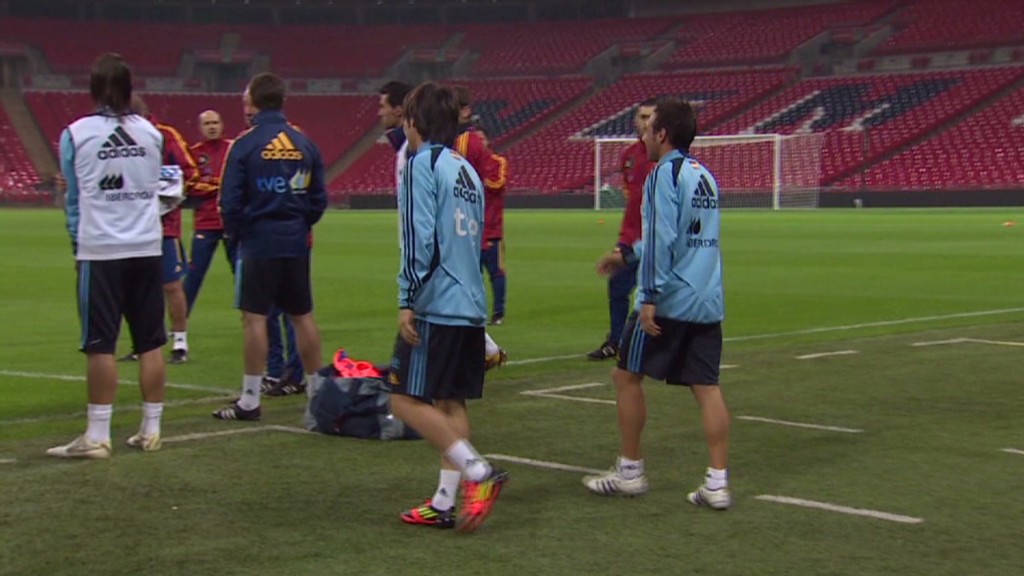 Adidas (ADDYY) has been a FIFA partner for the past 40 years, and has supplied the official match ball for the World Cup since the 1970 tournament in Mexico. This year's tournament will be held in a dozen Brazilian cities June 12 to July 13.
It's not the first time T-shirts have stirred up some controversy.
Related: Nike pulls "Boston Marathon" T-shirts after bombing
Following the Boston Marathon bombings last April, Nike (NKE) immediately pulled shirts that read "Boston Massacre."
The phrase referenced a four-game sweep of the Red Sox by the New York Yankees in 1978 that was part of an epic late-season collapse for Boston.
Those shirts were mostly being sold in factory stores, said Nike.
--CNN's Tania Carvalho contributed to this report.