Investors closed out a strong month for stocks with another record high.
The S&P 500 pushed further into record territory Friday, setting a new closing high of just under 1,860. The index was even higher earlier in the day, but concerns about a potential military conflict between Russia and Ukraine pressured the market in the afternoon.
"The headlines out of Ukraine suggest more unrest in the region," said Ryan Larson, a senior equity trader at RBC Global Asset Management. "People don't want to be long heading into the weekend for fear of further escalation."
The Dow ended below its highs of the day, while the Nasdaq closed down slightly.
But all three indexes posted gains for the week, capping a strong month for stocks. The S&P 500 added more than 4% in February.
The February rally is a sharp turnaround from the mood in January, when investors were spooked by turmoil in emerging markets.
Stocks got a boost Thursday from Federal Reserve Chair Janet Yellen, who told lawmakers that the weather was probably to blame for the recent spate of mixed economic data.
Economists say reports on hiring, manufacturing and retail sales in December and January have been skewed by severe winter storms. But the economy was already losing momentum in the final three months of 2013, according to government data released Friday.
U.S. gross domestic product -- the broadest measure of economic activity -- grew at an annual rate of 2.4% in the fourth quarter, the government said. That was weaker than previously estimated and marked a slowdown from the third quarter. But investors were already expecting the final reading to be revised downwards.
An index of manufacturing in the Chicago area came in better than expected, according to the Institute for Supply Management. And the University of Michigan's final reading on consumer sentiment in February also narrowly beat expectations.
Related: Fear & Greed Index still shows greed
What's moving: Tesla (TSLA) shares pulled back, cutting this week's gain to about 17%. The electric car company announced plans Wednesday to raise $1.6 billion for the construction of a giant battery factory, a crucial step towards building a mass market vehicle.
After such a strong rally, some Tesla bulls were sounding a note of caution on StockTwits
"$TSLA I love this company but would be a little careful of the stock here," said MrX.
Other traders said demand for Tesla shares is being diluted by the offering of convertible notes.
"No $TSLA buyers left after massive volume pre convertible bond offer," said SkepticalBull.
Activist investor Carl Icahn penned yet another angry letter to eBay (EBAY) shareholders, reiterating his push to separate the company's online auction business from its payment service PayPal. eBay's board has already rejected the proposal and dismissed Icahn's allegations of conflicts of between board members and shareholders.
Despite the drama, eBay shares rose to an all-time high. The stock was one of the biggest movers in CNNMoney's Tech 30 index. Traders seem to enjoy watching the controversy play out.
"$EBAY testing all time highs, check, great chart, check, Ichan is involved, check, bullish option flow check, SELL? LOL" said Orthokneepa.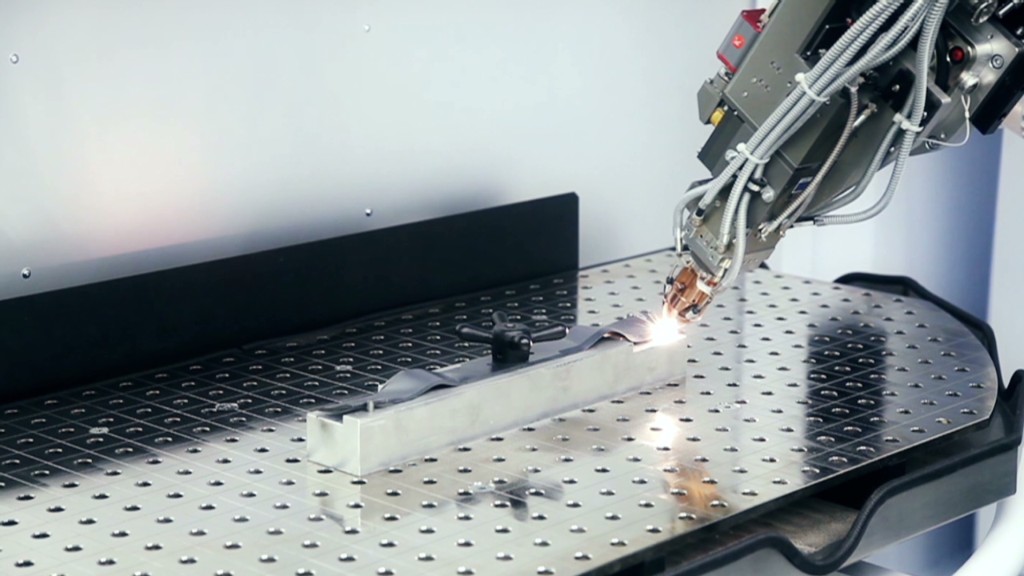 Shares of 3D Systems (DDD) gained after the maker of 3D printers reported strong quarterly results and issued an upbeat outlook. But shares of other companies in the 3D printing industry, including Stratasys (SSYS), Exone (XONE) and voxeljet (VJET), were mixed.
3D printing stocks have lost momentum since 3D Systems cautioned that its strong growth may slow this year. But the company's latest results seemed to reassure investors.
Citigroup (C)reduced its previously reported fourth quarter results by $235 million to account for fraudulent activity in its Mexican subsidiary.
Shares of United Airlines (UAL)slid after the airline said it had to cancel 22,000 flights during the first two months of the year because of the weather, prompting a profit warning.
Deckers Outdoor, (DECK) maker of the Australian sheepskin UGG boot, reported quarterly results that beat analysts' expectations. But the stock plunged 13% on a disappointing outlook for earnings this year.
The news made one trader nauseous. "$DECK BRB about to puke in the wife's UGGs," said callaway.
European markets ended mixed. Asian stocks were also mixed. China's currency was grabbing headlines as it continued its sharp move downwards versus the U.S. dollar.