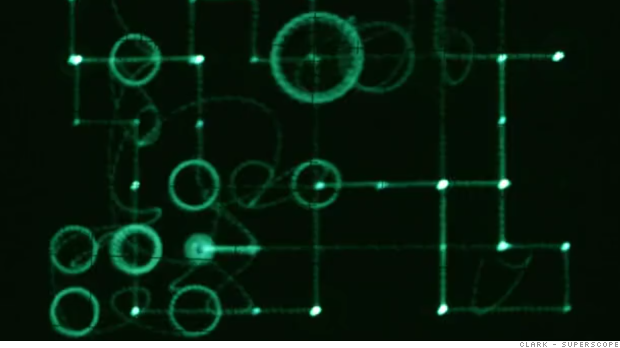 NEW YORK (CNNMoney)
-
A weekly collection of design, data and interactive links.

Photo/Video
Superscope | Music video made entirely on an oscilloscope.
Snowtime | Microscopic time-lapse imagery.
How to Put a Star In a Bottle | Building the world's largest fusion reactor.
Red Tuxedo | Hand drawn music video.
The Impossible | Richard Mosse reveals the stories behind his latest film.

Design/Data viz
Book Cover Designs | An archive of cover designs and designers.
Conditional Design Workbook | Rules and conditions that lead to unpredictable outcomes.
Poster Design | Swedish film posters from 1921 to 1939.

See last week's links

Have a nice weekend!
@dubly and @talyellin