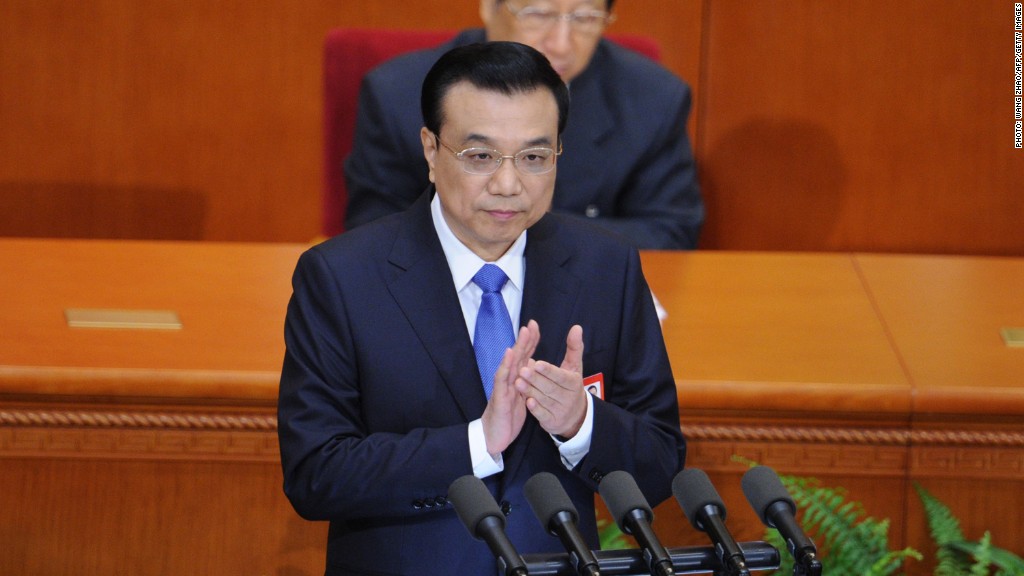 China has set its goal for economic growth at 7.5% this year, as the country faces mounting challenges.
Economic development remains the central task for China, according to the work report that Premier Li Keqiang delivered at China's annual parliamentary meeting that kicks off Wednesday in Beijing.
"We are at a critical juncture where our path upward is particularly steep...The pace of economic growth is changing," Li said in the report. "At the same time, it should be noted that China has the foundation and conditions for maintaining a medium-high rate of economic growth for some time to come."
The world's second-largest economy is faced with moderating economic growth, especially after decades of runaway expansion. Economists agree that China needs painful reforms, though implementing them is no easy task as the economy decelerates. Reaching its goal of gross domestic product growth of 7.5% this year would represent slower expansion than the 7.7% growth China posted in 2013.
Related story: China's reform progress tops congress agenda
Experts say Beijing's decision to keep its GDP target unchanged from last year's goal point to the government's commitment to balanced growth.
"It is a statement that China will ensure steady growth momentum from 2013 to persist in 2014 in the face of various challenges facing the economy," said Reorient economist Steve Wang. "The 7.5% target is a balance between needs and possibility, helps to boost confidence and facilitate economic restructuring."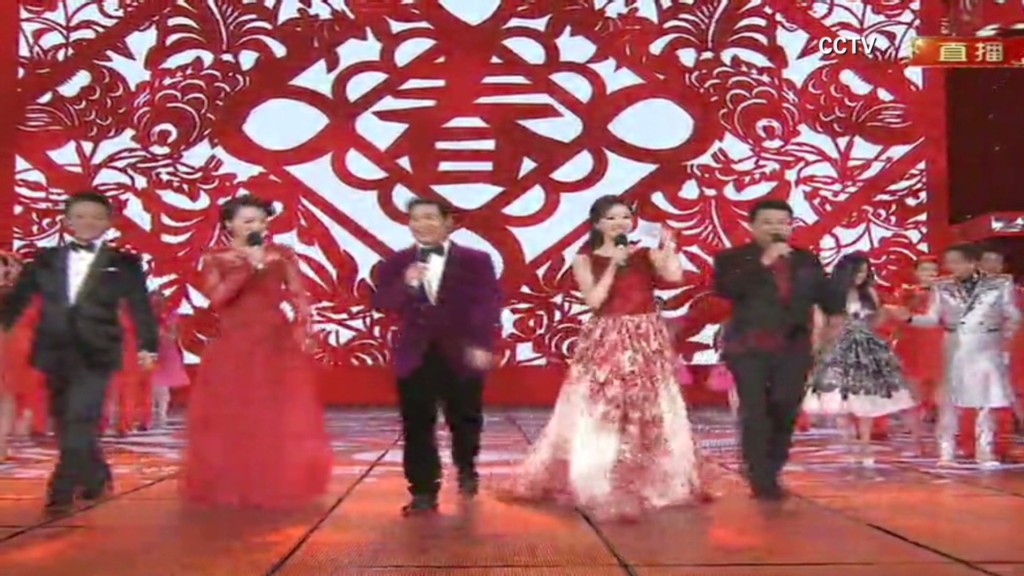 Li's report to the National People's Congress included other economic goals, such as holding consumer price inflation within 3.5%. China's initiatives included a commitment to create 10 million new jobs, keep urban unemployment rates under 4.6%, and ensure that personal incomes keep pace with overall economic growth.
He also reiterated China's commitment to certain economic reforms, including opening up the country's financial markets, and making fiscal reform "high priority."