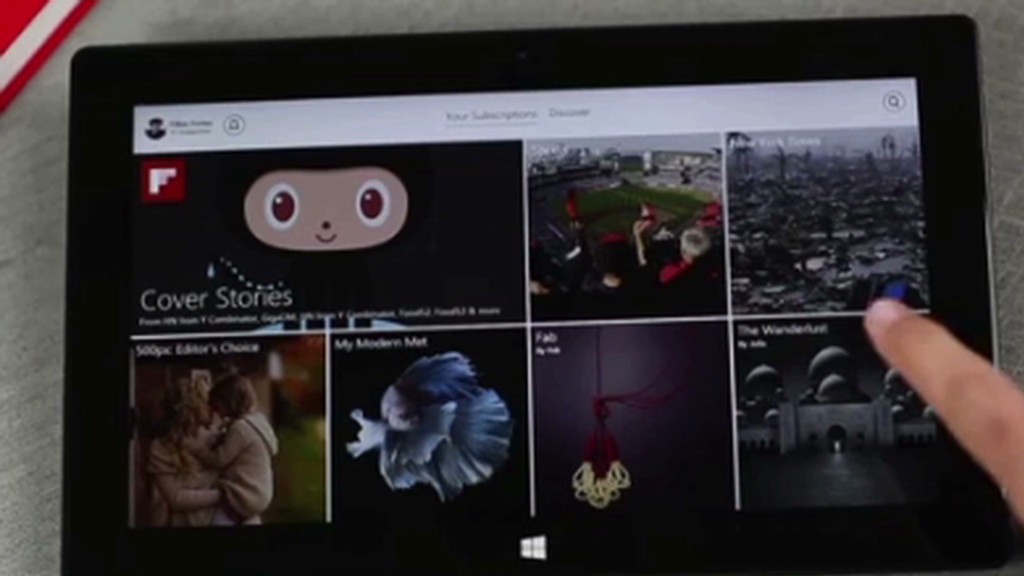 CNN has sold its news reader app, Zite, to Flipboard, a social magazine application.
As part of the deal, Flipboard has also teamed up with CNN to launch custom magazines for CNN shows anchored by Fareed Zakaria, Jake Tapper, and John King. The deal could be valued as high as $60 million over time, taking into account future advertising revenue, said a source familiar with the deal.
Flipboard aggregates content from social networks and news sites to create a personalized magazine. The company says it will capitalize on Zite's personalization technology, which enables the app to deliver results based on the user's interests and social networks and interests.
"By bringing the Zite team and technology to Flipboard, we can deliver an even more personalized experience to every Flipboard reader," Flipboard CEO Mike McCue said.
CNN acquired Zite in 2011 to capitalize on the fast-growing mobile market.
Related: The best news reader apps
But the space is crowded: As more people turn to their mobile devices for news consumption, a host of companies are offering up solutions to discover and consume. Circa offers mobile-first ways to read news stories and Facebook (FB) recently launched Paper, a stand alone news reader app.
Correction: An earlier version of this article said the deal would be valued at $60 million. In fact, the value of the deal could reach as high as $60 million over time, a source familiar with the deal told CNNMoney.