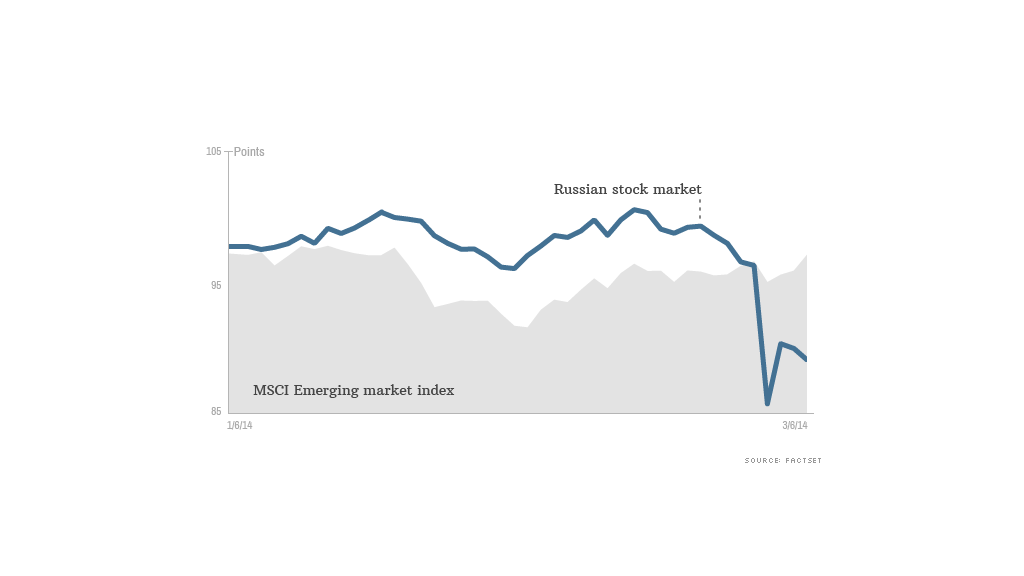 Russia is already paying a heavy price for intervening in Ukraine, Western officials said Thursday.
Tumbling stock markets and a big currency devaluation are delivering a blow to its faltering economy.
"So far we've seen a major impact on the Russian economy and the Ukrainian economy, and some financial impact on countries that border that area," said European Central Bank President Mario Draghi. "The impact on the Russian economy is severe."
Russia's central bank was forced to jack up interest rates to 7% from 5.5% on Monday in a bid to stabilize markets and counter the impact of a near 10% decline in the value of the ruble this year.
Russia earns more from exports than it pays for imports, thanks to its role as a leading world energy supplier.
But it does buy food, clothing, medicines, machinery and transportation equipment from major trading partners such as Europe and China, and a weaker currency will make those imports more expensive.
The ruble has stabilized this week, but it still is one of the world's weakest currencies so far this year.
Shares in Russia's leading companies have fallen 7% since the start of this week, and are now down 11% in 2014. That compares with a 3% decline across emerging markets.
A senior U.S. government official said on Thursday that Russia's "fragile economy" was suffering each day as a consequence of the country's actions on the international stage.
Related: EU offers $15 billion in aid to Ukraine
"We believe Russia has already paid a cost in seeing its stock market contract and its currency fall," he said, speaking shortly after the U.S. imposed a visa ban on some Russians and Ukrainians.
President Obama also signed an executive order laying the groundwork for further sanctions against individuals and entities responsible for the crisis in Ukraine.
"We intend to impose costs on Russia for this intervention," the U.S. official added.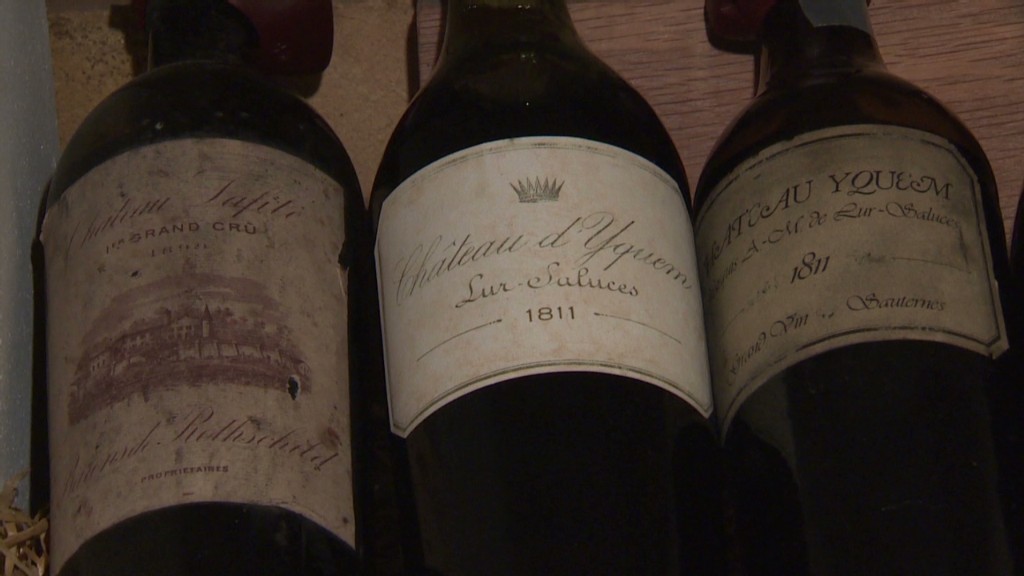 Russian gross domestic product grew by about 1.3% last year compared to 3.4% in 2012 -- one of the sharpest slowdowns in emerging markets. Many forecasters were expecting a slight upturn in 2014 but the standoff over Ukraine could make for a much weaker outcome.
Rating agency Fitch said rising inflation, higher interest rates and a draining away of foreign capital were increasing the risk of a slowdown.
"Capital flight could accelerate, particularly if the threat of economic and financial sanctions increased. While not our base case, were such sanctions to materialize, the potential impact on growth and investment could lead us to review our sovereign rating on Russia," it added.
Related: Who would suffer from Russian sanctions
European Union leaders said Thursday that Russia should begin talks with Ukraine in the next few days, and make progress quickly. If that doesn't happen, they stand to face limited sanctions.
Leaders also threatened tougher measures if the crisis deepens, but they are hoping to avoid a trade war with Russia and the damage that would cause to the slow eurozone recovery.
Draghi said the impact of the Ukrainian crisis on the eurozone had so far been muted, and may have helped reduce the borrowing costs for some countries on the periphery.
"If anything, there have been (money) flows into the eurozone which narrowed the (bond) spreads of some of the stressed countries," he said.
But the crisis had the potential to cause serious damage, Draghi added.
"The geopolitical risks in the area could quickly become substantial and generate developments that are unforeseeable and potentially of great consequence."
-- CNNMoney's Alanna Petroff contributed to this article.