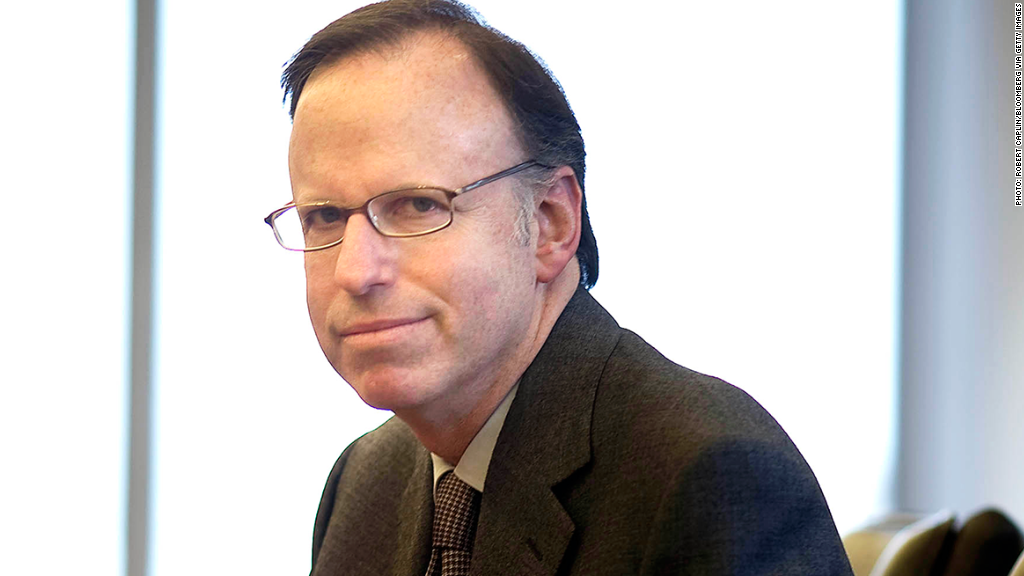 Three former executives of one of the world's largest law firms have been charged in New York with lying to banks about the financial health of their firm as it was imploding.
The Manhattan District Attorney announced fraud charges Thursday against the men, who had been employed by the now-defunct law firm Dewey & LeBoeuf. The defendants are accused of concealing the woeful state of their firm's finances in order to secure loans to keep the firm running, and to secure their bonuses.
"Fraud is not an acceptable accounting practice," the D.A., Cyrus Vance, said in a statement.
Dewey & LeBoeuf collapsed in 2012 in what Vance called the largest law firm bankruptcy in history.
The D.A. has charged ex-chairman Steven Davis, former executive director Stephen DiCarmine and ex-chief finance officer Joel Sanders with grand larceny, scheming to defraud and falsifying business records, as well as conspiracy.
Vance also charged former client relations manager Zachary Warren with scheming to defraud, falsifying business records and conspiracy.
Related: Bentley-driving typist says Madoff 'told me what to do'
"The defendants are accused of concocting and overseeing a massive effort to cook the books at Dewey & LeBoeuf," Vance said. "Their wrongdoing contributed to the collapse of a prestigious international law firm, which forced thousands of people out of jobs and left creditors holding the bag on hundreds of millions of dollars owed to them."
Dewey & LeBoeuf was created in 2007 after the merger of law firms Dewey Ballantine and LeBoeuf Lamb. The firm employed 3,000 people worldwide, including 1,300 lawyers in New York.
But soon after the merger, the firm ran into financial trouble. The executives allegedly lied to banks in order to issue corporate bonds that would be a lifeline for the firm.
Separately, the Securities and Exchange Commission filed civil charges against five former partners at Dewey. The SEC cannot file criminal charges, but it can levy heavy fines.
Related: SAC Capital's Martoma found guilty
Criminal defendants Davis, DiCarmine and Sanders were charged with accounting fraud along with Dewey's ex-finance director Francis Canellas and the ex-controller Thomas Mullikin.
The SEC accused Davis of authorizing the firm to raise $150 million through a bond offering that "blatantly falsified financial results." The bond offering closed in 2010.
"So pervasive was the culture of financial chicanery at Dewey's top levels that its highest ranking officials -- including the defendants -- had no qualms about referring among themselves in various e-mails to 'fake income,' 'accounting tricks,' 'cooking the books,' and deceiving what they described as a 'clueless auditor,'" read the SEC document.
Elkan Abramowitz, defense lawyer for Davis, said his client plans to plead not guilty.
"The actions taken by Steve Davis when he was chairman of Dewey LeBoeuf were taken in good faith in an effort to make the firm a success," he said. "The view of the district attorney and the SEC of Mr. Davis' conduct is simply wrong. A fair review of all the facts will demonstrate that Mr. Davis committed no crime and no fraud, and always acted in the service of the firm's best interest."
Related: Madoff 'always seemed to have the right answers' says ex-employee
Austin Campriello, lawyer for Stephen DiCarmine, said that his client is also pleading not guilty.
"[DiCarmine] did not commit a crime," he said. "He did not cause the collapse of Dewey LeBoeuf. The indictment is guilty of scapegoating. Cases like this crumble when an innocent person gets a defense in court and that's what we will do."
The SEC said that DiCarmine and Sanders each made at least $2 million annually from 2009 to 2011. Davis made $3 million in 2010 and more than $1.3 million in 2011.