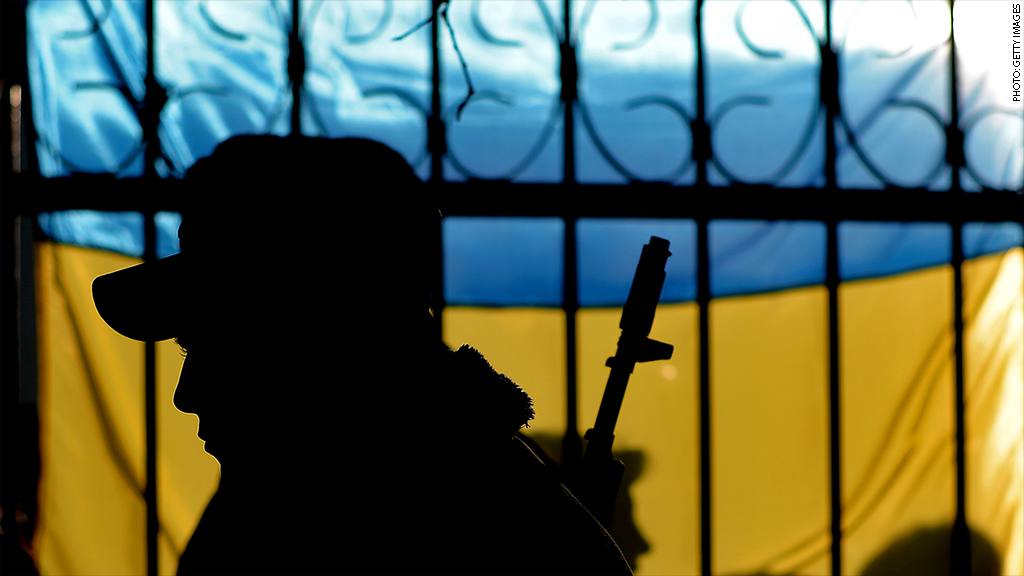 The European Union gave Russia days to begin talks on resolving the crisis in Ukraine or face limited economic sanctions.
EU leaders, who held an emergency summit Thursday, also backed a proposed $15 billion financial aid package for Ukraine, and condemned Russia for stoking the crisis.
The meeting followed days of talks aimed at ending the military standoff in the Ukrainian region of Crimea, where ethnic Russians make up 60% of the population.
The EU said the solution could only be achieved through negotiations between Ukraine and Russia that needed to begin in the next few days and achieve results "within a limited timeframe." If that doesn't happen, the EU said it was ready to impose a travel ban on certain Russians and freeze some assets.
"Any further steps by the Russian Federation to destabilize the situation in Ukraine would lead to additional and far reaching consequences for relations in a broad range of economic areas," EU leaders said in a joint statement.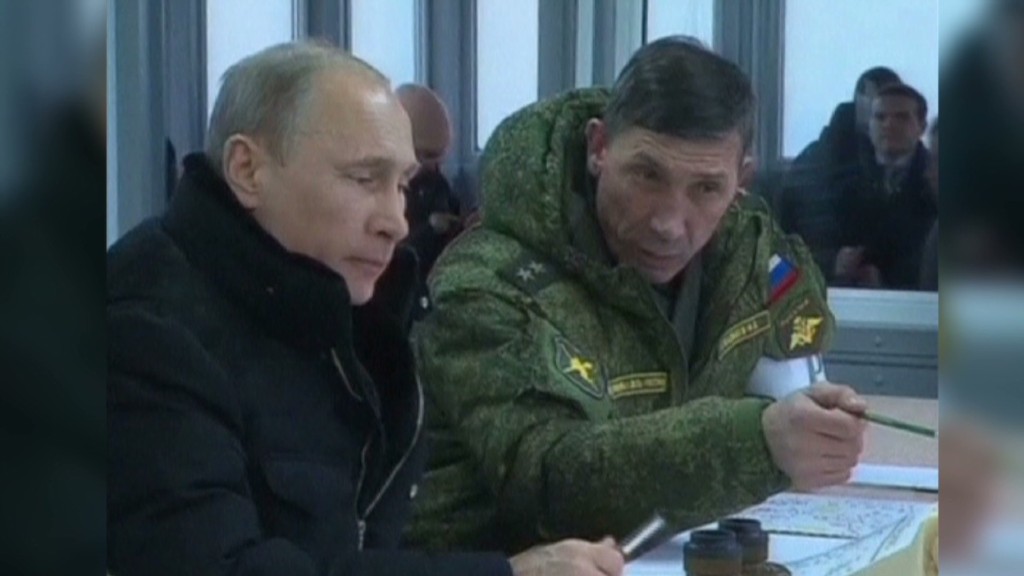 The United States introduced a visa ban Thursday for Russian and Ukrainian individuals who played a role in threatening Ukraine's sovereignty. But no names were named.
President Obama also signed an executive order laying the groundwork for further sanctions against individuals and entities responsible for the crisis.
However, European leaders have been more circumspect because of the deep economic and trade ties with Russia. EU members of the G8 have decided to suspend preparations for June's summit in Sochi, host of the 2014 Winter Olympics.
Related: Who would suffer from Russian sanctions
The European Commission announced the proposed $15 billion aid package Wednesday in an effort to help Ukraine stabilize its economy and finances, and work toward political and economic reforms.
Ukraine has been running short of cash and experts have predicted that it could default on billions of dollars in debts as early as this month. It already owes Russia nearly $2 billion for natural gas imports and said Wednesday that it was unable to pay its gas bill for February.
Ukrainian leaders said last month that the country needed $35 billion of aid over the next two years. A team from the International Monetary Fund arrived in Ukraine this week to explore the options for further financial assistance.
A senior U.S. Treasury official said Ukraine may need a bridge loan before receiving a larger IMF bailout.
IMF support will come at a price. The country will have to implement tough reforms -- including reducing subsidies to residents for natural gas, and cutting spending elsewhere -- and tackle corruption.
Related: Why Europe will balk at Russian sanctions
The crisis in Ukraine kicked off late last year when the now-ousted president Viktor Yanukovych suspended talks on a planned EU trade deal and instead opted for closer ties with Russia.
At the time, Russia offered Ukraine about the same level in aid that the EU is now pledging the beleaguered nation.
The move toward closer ties to Russia backfired as pro-Western protesters crowded onto the streets in Ukraine, eventually leading to an uprising that caused Yanukovych to flee.