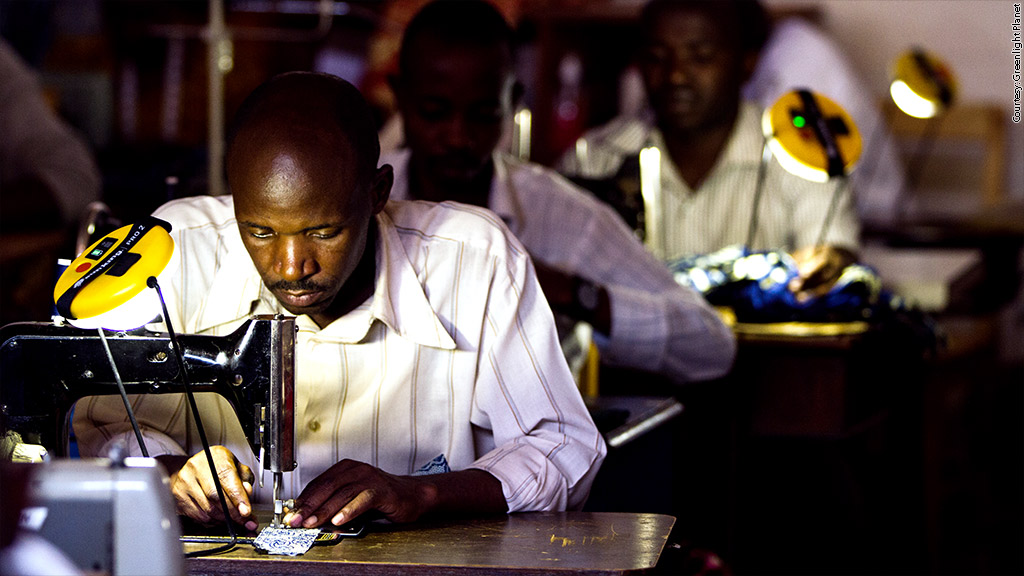 In Asia and Africa, nearly 1.5 billion people live in "off the grid" villages with an acute electricity shortage. Often their only source of light is kerosene lamps, which expose families to toxic fumes and risk of home fires.
Patrick Walsh launched Greenlight Planet to change that.
The Chicago-based company produces solar-powered lamps geared toward these rural communities. Since launching in 2009, the startup has sold 1.8 million lamps, which cost between $11 and $40, the equivalent of about two weeks wages in those communities. One million were sold in the last ten months alone.
"Demand has really started to pick up," said Radhika Thakkar, VP of global business development. The company recently became profitable and logged $20 million in revenue in 2013. It projects 4 million lamps will be sold this year and hopes to be in 16 million homes by 2016.
Related: These startups want to solve the world's food crisis
While Greenlight Planet has a clear social mission -- and was founded to provide affordable and safe lighting for rural communities -- it operates as a for-profit firm.
"Because consumers pay for our products, rather than receive them through charity, [our] products must add real value and stand up to the rigors of the marketplace," Walsh said, explaining their business model.
Walsh came up with the idea for a socially driven energy company in 2005 while working with Engineers Without Borders in India. There, he saw firsthand the risks associated with kerosene lamps.
Within several years, he'd teamed up with two former University of Illinois classmates, raised $600,000 in seed funding and launched Greenlight Planet. In 2009, they sold 10,000 lamps in India. By 2012, sales jumped to more than 600,000.
During that period, the company also raised financing from Deutsche Bank and secured an additional $4 million in funding from private investors.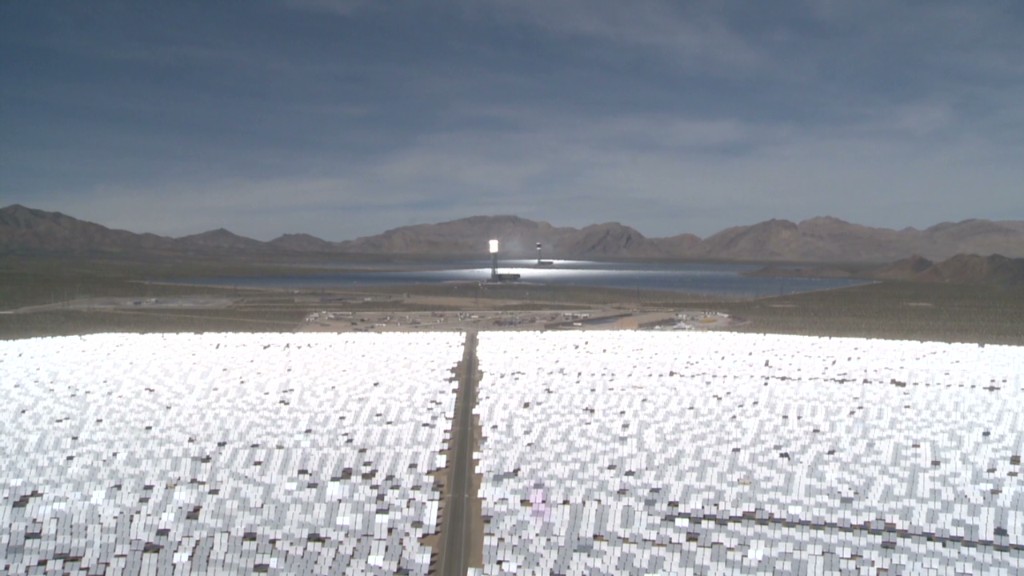 It's not just the lamps that are revolutionary. Greenlight Planet has also developed a unique -- and remarkably successful -- distribution model that uses locals as sales associates.
"Rather than selling our products through small retail shops that represent hundreds of products and lack the time to educate the consumer, our sales channel proactively gets the lamps into the hands of the families that need them," said Thakkar.
The associates can be farmers, teachers, housewives or hourly workers who want to earn extra income by selling the lamps to families in their communities, she said. Commissions from the lamps' sales have helped increase their monthly income by an average of 30% to 50%.
The sales network has grown from 600 in 2011 to 6,000 current associates in five Indian states who sell 40,000 lamps a month. Greenlight Planet is in the process of introducing similar sales channels in East Africa.
Related: Handbag company lifts Pakistani women from poverty
There are four different lamp models, all of which are produced in China. The lamp itself is a simple contraption: Measuring 4.5 to 6 inches in diameter (depending on the model), it sits on a detachable stand that can also be hung to provide overhead lighting. Each lamp has three settings and provides between 24 to 30 hours of light on a full day's charge.
The two more expensive models also function as phone chargers, which is a significant benefit as well.
Rural communities in South Asia and East Africa are increasingly using mobile phones to access information like bank balances and the weather reports. But it's a challenge for people to keep their phones charged, Thakkar said.
"Villagers often travel 5 to 10 miles every few days, paying a local business 15 cents to 30 cents just to charge their phone," she said. "Enabling people to charge phones on their own time, with their own resources, would have vast implications on their access to information."