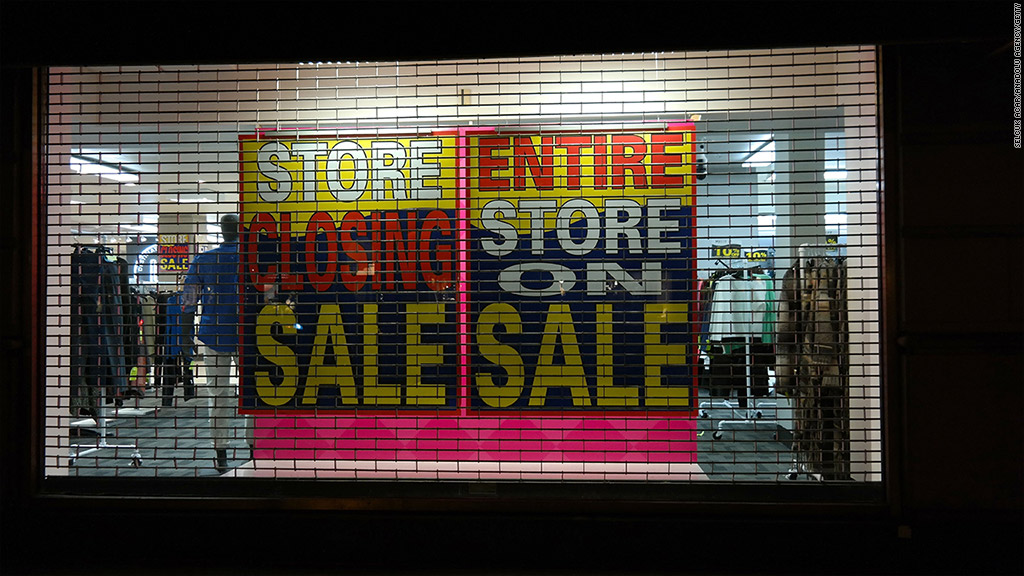 Brick and mortar chain stores died this week, after a long illness. Born along Main Street, raised in shopping malls across post-World War II America, the traditional store enjoyed decades of good health, wealth and steady growth. But in recent years its fortunes have declined. Survived by Amazon.com and online outfits too numerous to list.
It may be too soon to write brick-and-mortar's obituary, but it's not looking good.
Radio Shack (RSH) announced Monday it will close up to 1,100 stores, or 20% of its locations in North America. On Thursday Staples (SPLS) said it will close 225 stores.
"It's a tough decision to close stores. But it's something every good retailer does," said Staples CEO Ron Sargent in a call with investors. "Stores have to earn the right to stay open."
Other troubled retailers are also downsizing. J.C. Penney (JCP) has announced plans to close 33 locations. Sears Holdings (SHLD) is closing its flagship Chicago store and it's expected to shutter another 500 Sears and Kmart locations soon, according to Cowen retail analyst John Kernan.
Even Macy's (M), which is doing relatively well, announced it is closing five stores as part of a cost-cutting effort.
Related: Radio Shack closing 1,100 stores
Office Depot (ODP) is also expected to shed some of the excess stores created by its recent purchase of OfficeMax. And there is a possible tie-up between Men's Wearhouse (MW) and Jos. A. Bank (JOSB) that will also probably lead to store closings.
Stores in prime locations should find new tenants fairly quickly, says Greg Apter, who is president of Chicago-based Hilco Real Estate and specializes in retail space. Other, less desirable locations will probably have to find non-retail tenants -- converting into everything from warehouses and churches to indoor go-cart tracks.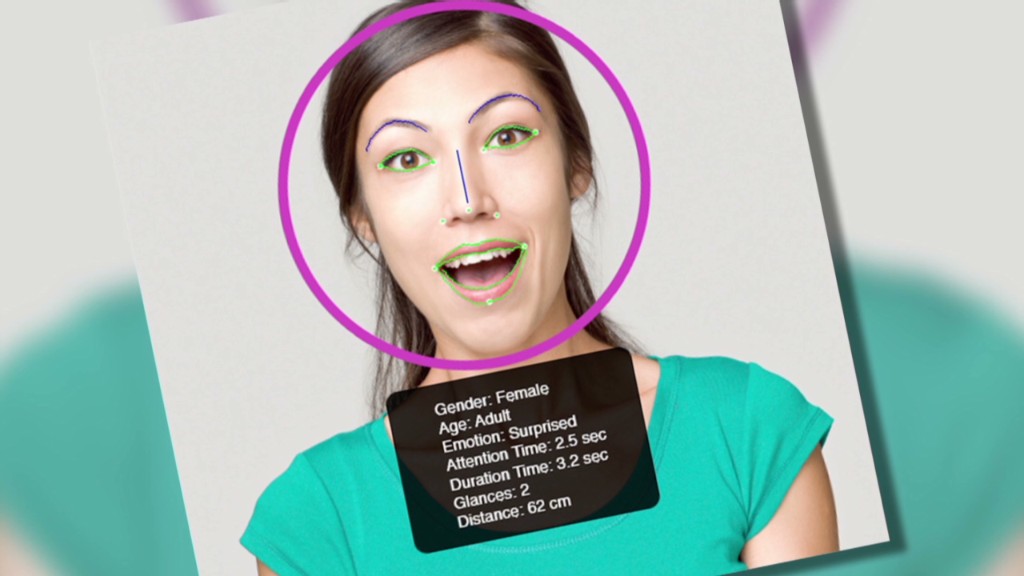 Store closings typically come early in the year, after retailers close their books on the fourth-quarter's critical holiday shopping season.
"I'm not worried. What we're seeing is a continuation of a transition to a new, leaner industry that will continue," said Michael Niemira, vice president of research for the International Council of Shopping Centers.
Part of the problem for stores is that there is just too much retail space in many markets. There are about 46 square feet of retail space for every man, woman and child in the United States, according to Robin Lewis, CEO of The Robin Report, a retail strategy newsletter. That's five times the space than in any other country,
"We've had overcapacity in this country for a long, long time," said Lewis. "The economy now has gotten to the point where it is forcing [retailers] to contract."
Competition from online retailers such as Amazon (AMZN) hasn't helped. Radio Shack, Best Buy (BBY) and other electronics retailers have become vulnerable to so-called "showrooming," in which consumers check out an item they want to buy in a store and then buy it at a lower price online.
Related: J.C. Penney cutting 2,000 jobs
Staples says it is looking to focus on online sales, which now account for nearly half of its revenue.
The growth in online sales is simply making problems at some chains more severe, experts say, not causing the problem by itself.
"It is too simple to say this is what Amazon has wrought," said Apter. "But the online business makes the market more saturated. That's enough to turn what might have been 100 store closings into 120."