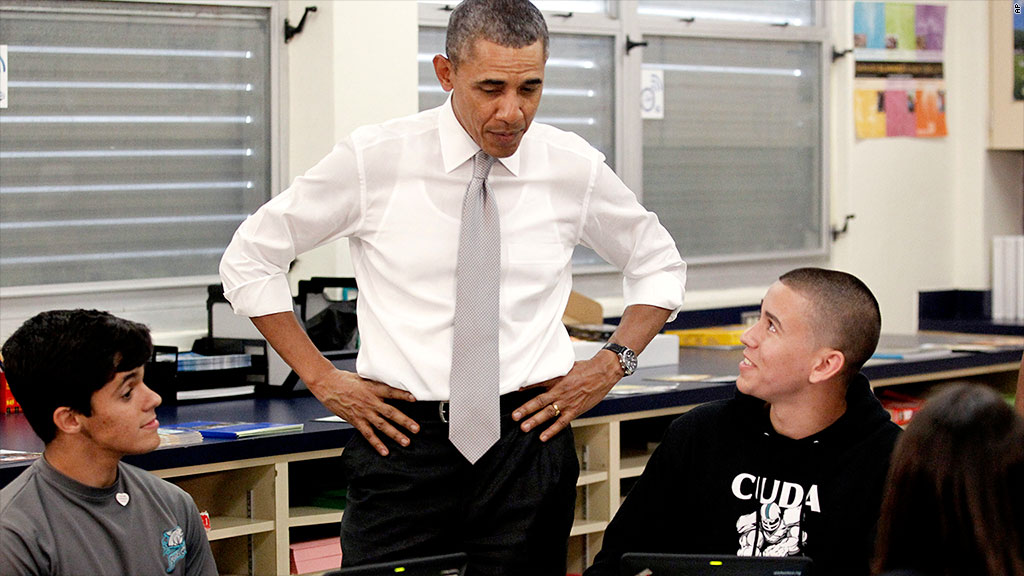 Millions of college students are missing out on financial aid for college because they aren't even applying for it.
About 2 million students could have qualified for the need-based Federal Pell Grant during the 2011-12 academic year, but they failed to file the Free Application for Federal Student Aid (FAFSA) required to receive it, according to new analysis of government data from Mark Kantrowitz, senior vice president at Edvisors Network and author of "Filing the FAFSA."
Of that group, 1.3 million would have qualified for a full Pell Grant of $5,645 for the 2013-14 academic year.
Related: Nab more cash for college
Nearly half of all of those who didn't file the FAFSA say they thought they were ineligible, according to the analysis.
People often think they earn too much to qualify, but income is only one part of the equation. The eligibility for grants and the terms of federal loans are based on a variety of factors, including expected family contributions, income and assets, the number of children in the family who are in college and the cost of college.
"It's a complicated formula that doesn't require you to be living under the poverty line -- you can still be a middle-income family," he said. "You can't get any financial aid if you don't apply."
Related: Obama seeking to help poor students, but policies favor rich
So even though 96% of Pell Grant recipients report incomes of less than $50,000, it's still possible to qualify with a six-figure salary depending on your other circumstances.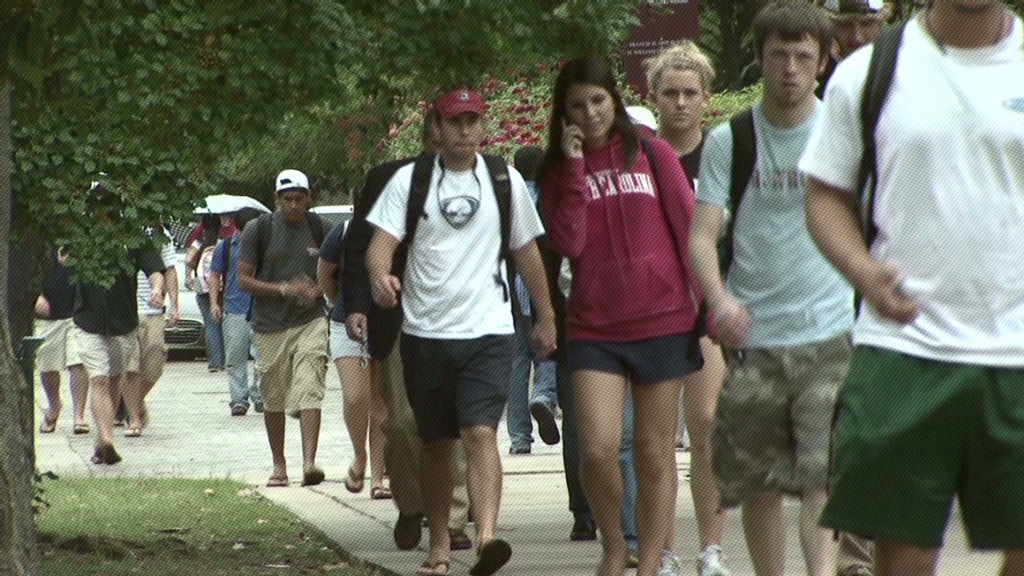 Among the other reasons people haven't been filling out FAFSA: Nearly 38% of families said they had no need to apply for aid, while 34% said they didn't want to take on debt -- a misconception since not all financial aid comes in the form of loans and Pell Grants don't need to be repaid.
Another 14% of students said they had no information on how to apply, and 9% said the application process was too much work.
Earlier Friday, President Obama unveiled initiatives aimed at encouraging more students and families to apply for federal student aid. Among them: providing an online tool that allows high schools to track the number of students that have filed the FAFSA form so they can convince more students to apply, streamlining the application and reaching out to more low-income students who don't realize they can qualify for federal grants.
While this is a start, Kantrowiz says there's a long way to go before everyone who should be applying for aid is doing so. To really help low-income students from being priced out of college, he believes the president should triple the amount of the average Pell Grant.
"The real problem is inadequate funding of federal student aid programs: Increases in grants have not kept pace with increases in college costs on a per-student constant dollar basis," said Kantrowitz. "Despite the rhetoric, post-secondary education is not a priority for the nation; it is not even on the top ten list of priorities."