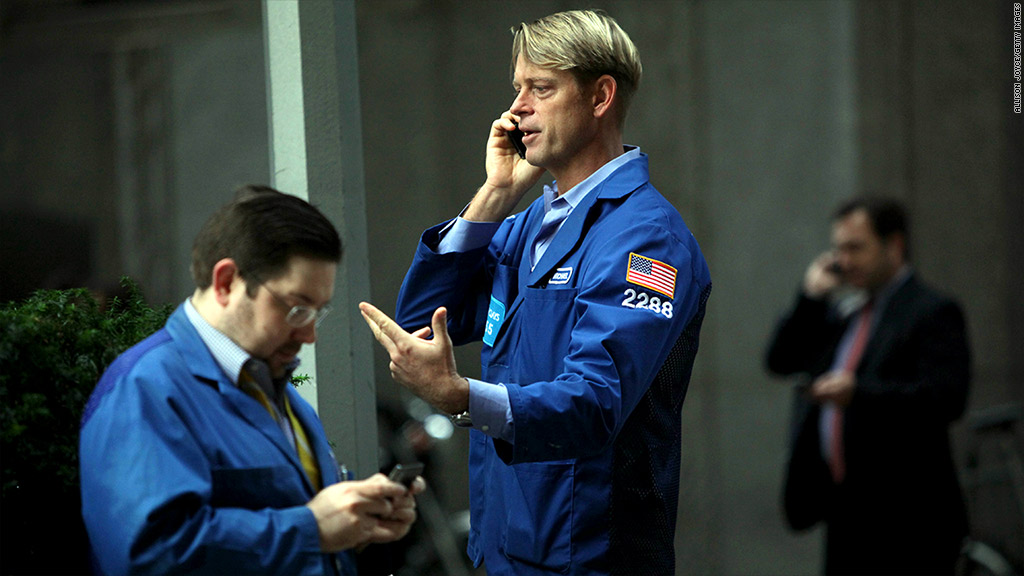 Bankers on Wall Street are bringing home their biggest bonuses since before the 2008 financial crisis.
The average bonus per employee in New York City's financial services industry grew by 15% to over $164,000 last year, according to a report from New York State Comptroller Thomas DiNapoli released Wednesday.
Of course, many rainmakers in the business bring home much more than that. JPMorgan Chase (JPM) are chief Jamie Dimon was awarded $20 million in 2013, mostly in restricted stock. That was a 74% pay hike. And Goldman Sachs (GS) boss Lloyd Blankfein earned $14.7 million in stock for his service last year, a 43% bump.
But employees such as secretaries and back office staff that make far less in annual salaries also get smaller bonuses. The overall bonus pool, which came to $26.7 billion, is the largest since 2007, DiNapoli said. It includes 2013 cash bonuses as well as deferred compensation from prior years.
Wall Street has roared back since the depths of the financial crisis. Shares of Goldman Sachs, JPMorgan Chase, Morgan Stanley (MS), Bank of America (BAC) and Citigroup (C) are well above the lows they hit in March 2009.
The business has changed though. Regulatory reforms since then have led to the shuttering of many once-lucrative trading desks at the big firms.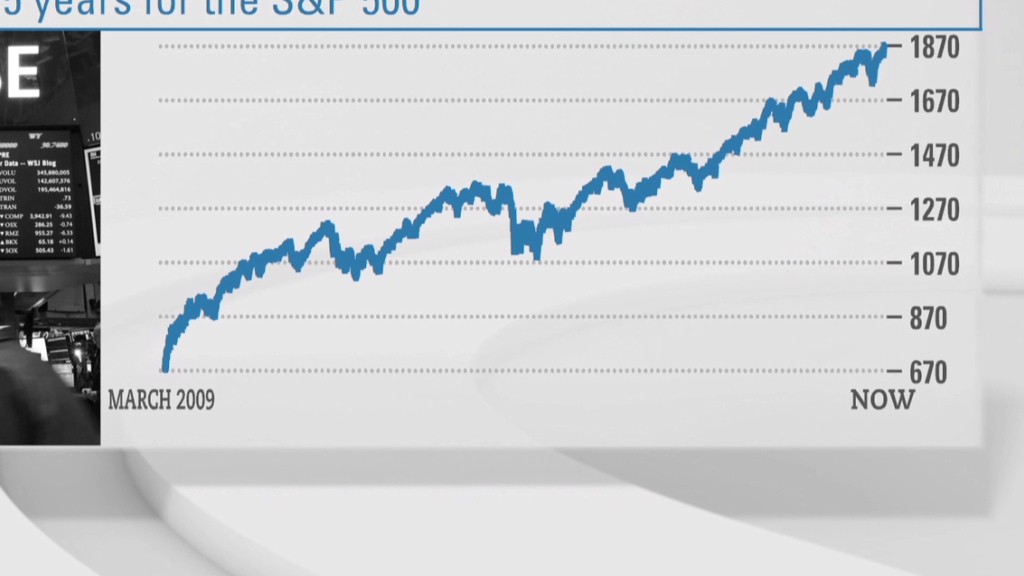 And banks are still cutting back on the number of workers on their payrolls. DiNapoli said there were 165,000 employees on Wall Street as of December 2013, nearly 13% less than before the market's meltdown.
See also: AIG CEO: 'I'm sorry' for lynching comparison
But before you take out your pitchforks to go occupy Wall Street, it's important to note the tax revenue the sector generates for the city and state of New York.
DiNapoli estimated that New York City collected $3.8 billion in taxes last year from activities directly related to the industry, a 27% bump from the previous year. That was 8.5% of the city's total tax collection.
At the state level, the windfall is even greater: New York took in $10.3 billion from the financial industry last year, or 16% of all state tax revenue.
However, that figure is still down from before the recession, when New York relied on Wall Street for 20% of its tax revenue.