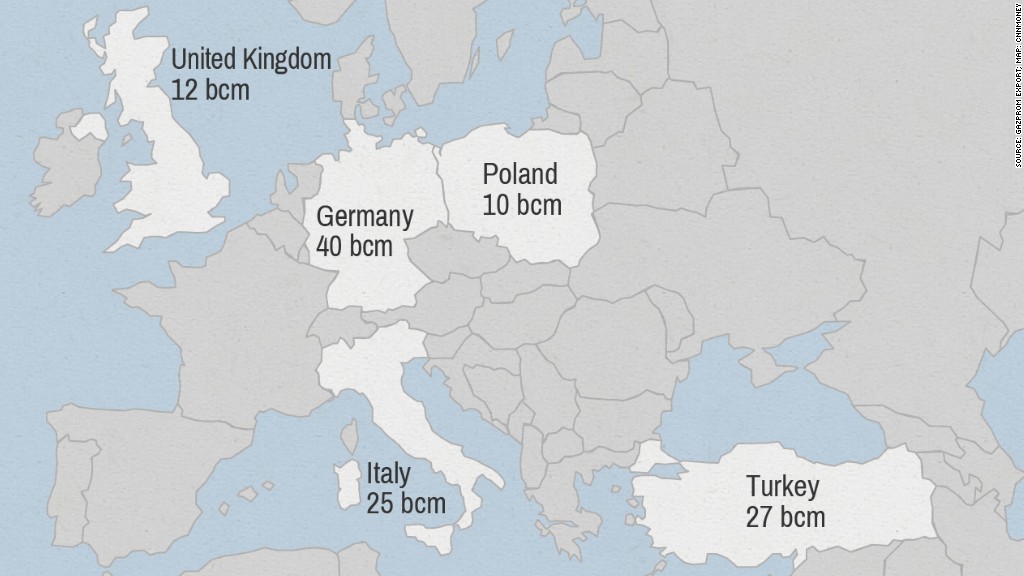 Russia has turned off Europe's gas supplies before but will think long and hard before using energy as a weapon in its dispute with the West over Ukraine.
Moscow last interrupted exports to Ukraine and the European Union in January 2009 after failing to agree prices and transit tariffs with Kiev, creating a humanitarian emergency in parts of the Balkans and economic problems in countries such as Hungary and Slovakia.
Roughly half of Europe's gas from Russia is piped through Ukraine.
Ukraine is facing economic turmoil and its new pro-European government is under pressure from Russian troops mobilizing in its southern region of Crimea. It is struggling to pay its bills and owes Russia's Gazprom about $2 billion, arrears that are growing daily.
Gazprom has said it will cancel a discount on gas to Ukraine from April 1, and warned of a repeat of the 2009 crisis unless the debts are paid.
Moscow could also order the taps to be turned off as retaliation for Western sanctions. G7 leaders warned Russia again Wednesday not to annexe Crimea or face "further action, individually and collectively."
But history may not repeat itself. Here are four key reasons why Russia's threat may prove to be empty this time around.
Economy: Russia's weakening economy is heavily reliant on exports of oil and natural gas, with energy accounting for roughly 70% of annual exports. The consequences of a stoppage could be far more devastating to Russia than anyone else.
The Russian government is already forecasting that overall exports will decline by roughly 2% this year, and a gas disruption would make matters worse.
Gazprom's gas exports are worth about $66 billion a year, roughly 13% of total Russian exports of $515 billion. They also account for 5% of tax revenues.
Russia's economy is weaker than it was in 2009. Gross domestic product grew by about 1.3% last year compared to 3.4% in 2012. Many forecasters were expecting a slight upturn in 2014 but the standoff with Ukraine may mean it struggles to grow at all this year, according to some analysts.
Related: Russia paying price for Ukraine crisis
Warmer weather: Spring has sprung. As the weather gets warmer, demand for natural gas to heat homes wanes.
Officials know any disruption to natural gas supplies would not have the same impact as in 2009 when supplies were cut in the middle of winter.
Eurasia Group's Russian energy analyst Emily Stromquist expects that if Russia were to cut supplies, the disruption would come in the next few weeks as Ukraine and Russia try to negotiate gas prices for the second quarter.
Natural gas stockpiles: A warmer winter in Europe has allowed countries to build their reserves of natural gas, leaving them better able to cope with any short-term supply disruption.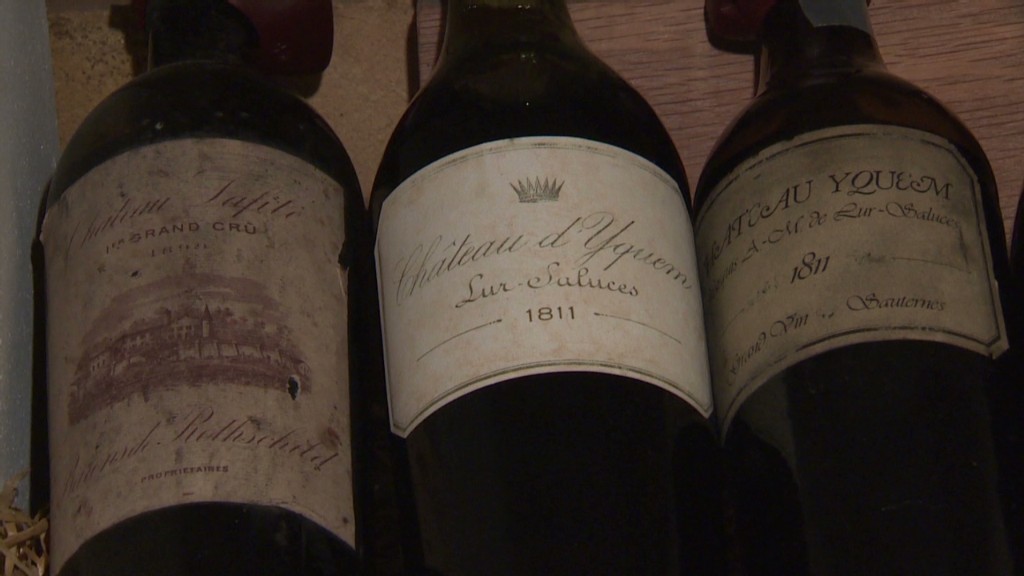 Oswald Clint, a senior analyst at Sanford Bernstein, estimates that if Russia halted gas exports right now, European inventories would keep the region going for over a month -- more than double the length of the 2009 outage.
The latest data from Gas Infrastructure Europe, which represents pipeline operators, shows stockpiles are roughly 47% of total capacity, higher than at the same time over the previous three years.
Related: Why Europe will balk at Russian sanctions
The threat of shale gas: European leaders are already looking to reduce their dependency on Russian energy by developing alternative sources such as shale gas.
And while the shale gas industry is still in its infancy, any further disruption to Russian supplies would simply give impetus to energy diversification efforts and boost the strong growth projected over the next decade.
"It would be counterproductive to Russia in the long run because it would encourage other countries to wean themselves from Russian gas," said Pavel Molchanov, an energy analyst at Raymond James.
"Gazprom is a huge cash cow for the Russian government. If in five to 10 years, eastern Europe no longer needs to buy as much natural gas from Russia as they do now, Russia will suffer in the long run," said Molchanov.